There is such a thing as love at first sight. And it happened last week at the G.S. Hill Gallery at 40 Straight Wharf.
A few hours after I sat down with Nantucket artist Gregory S. Hill to chat about his newest work—the largest canvas he has ever painted—it sold to a patron who fell in love with it, unfinished and, at the time, unnamed!
The stunning original oil that inspired such feeling is a 36 x 80 painting of Old North Wharf. Though he has captured parts of Old North Wharf in previous paintings, this is the first time Hill has ever done the entire wharf from the Dreamland to the last cottage. And it's the largest canvas he has ever painted in his distinguished, decades-long career as an artist.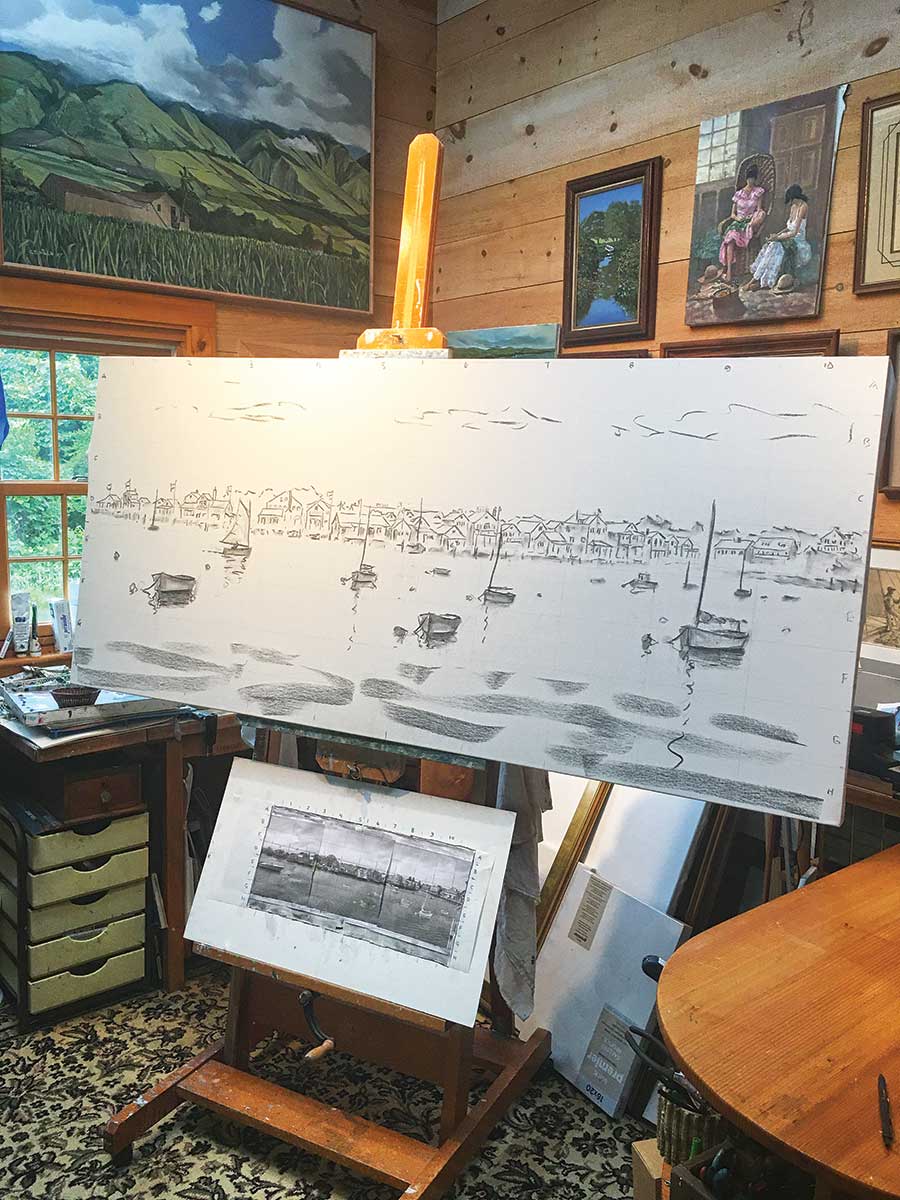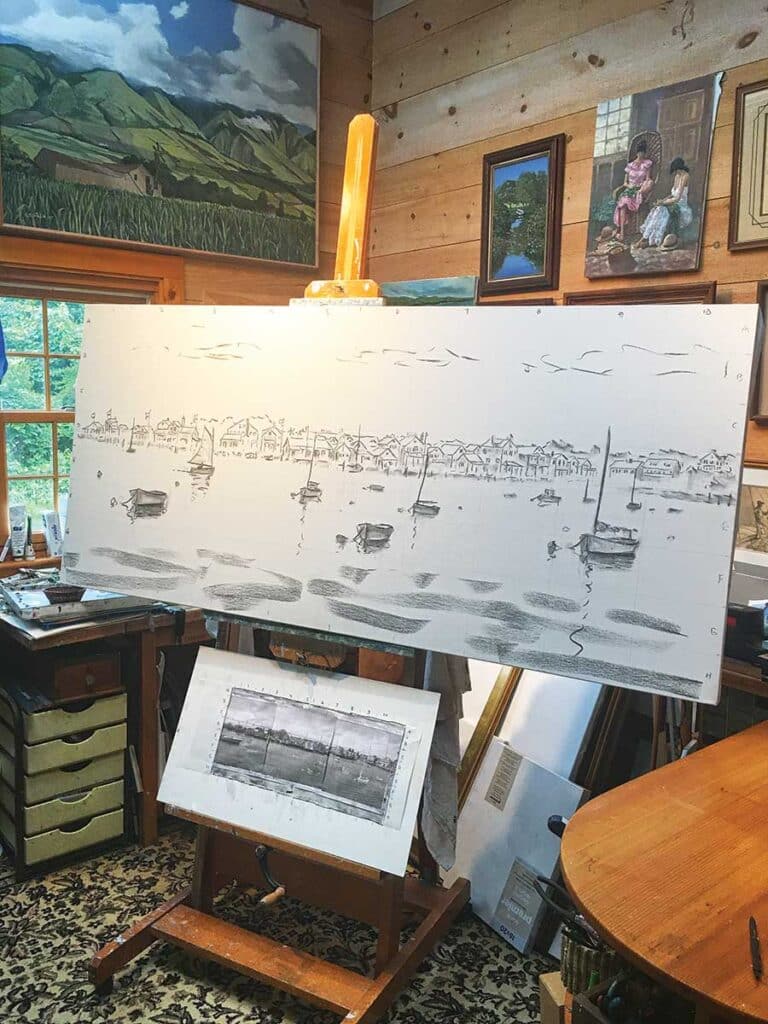 Nantucket's Old North Wharf was originally built in 1770. Though it was destroyed during the Great Fire of 1846, by the 1870s it was again a busy, bustling wharf. G.S. Hill is drawn to this view and loves adding the fine touches that the scene requires. "I've had architectural training, so I'm excited to put in the detail." From the many American flags that typically fly from the cottages and the details of each structure to the reflections in the water, this painting has a depth that draws in a viewer. It's got an appealing sense of history and romance.
Greg chose to set the scene in early morning, when Nantucket's famous fog is starting to clear, and the mood is quiet, serene, ethereal. "When people look at this painting I hope it's like a book you can't put down or a movie you don't want to end," commented Greg.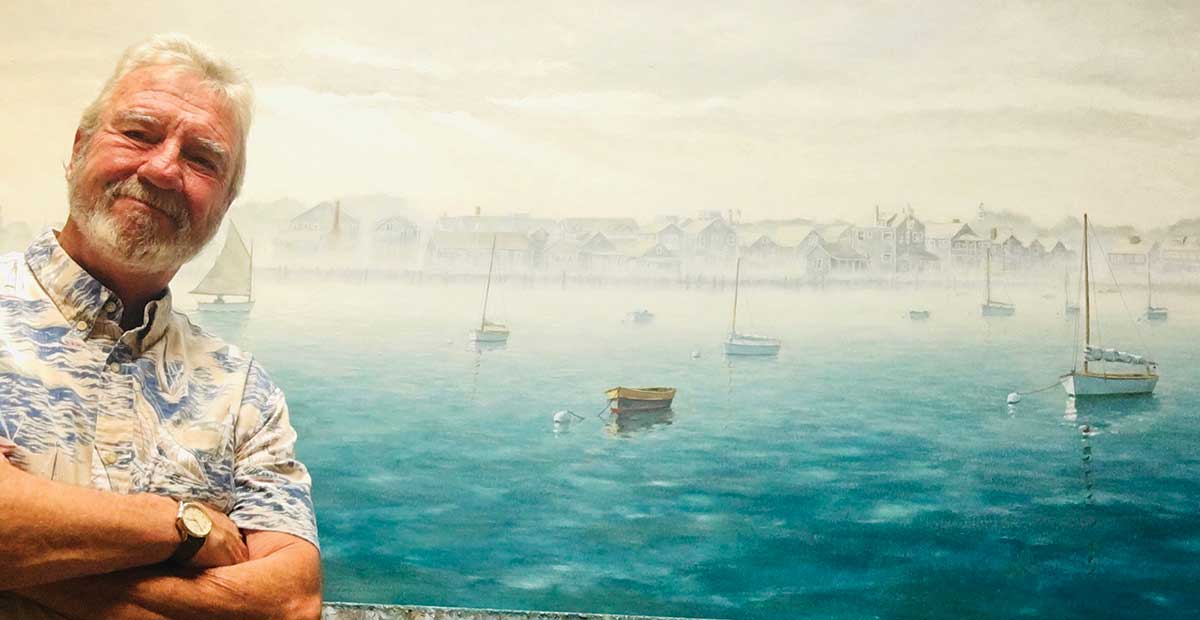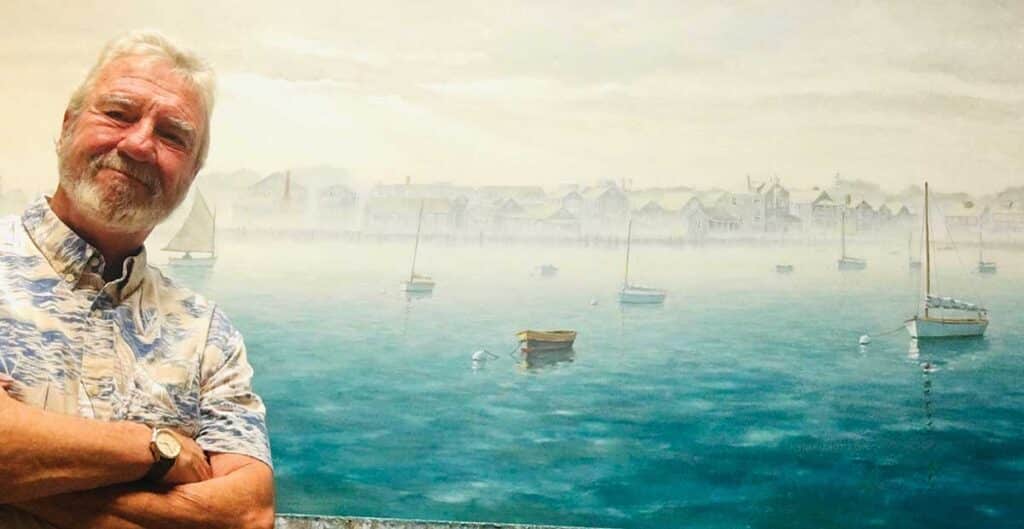 Hill has put in the finishing touches, the frame has been ordered, and the painting—newly and aptly named Old North Wharf Magic—will be hanging in the gallery just for a week until its new owner claims it. Stop by the gallery, open daily at 40 Straight Wharf, and experience the magic of G.S. Hill's vision and art.
— Suzanne Daub