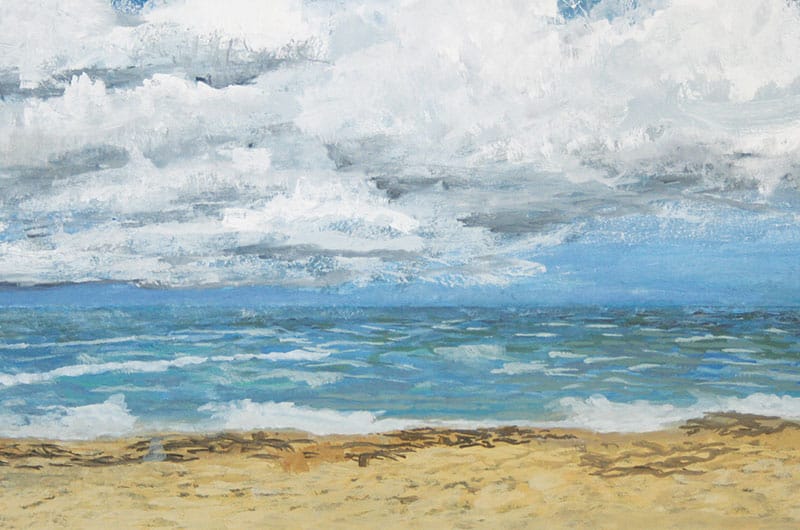 The Artists Association of Nantucket (AAN) will be hosting Location Location Exhibition, beginning with an opening reception on Friday, August 7, 6-8 P.M. The exhibition will be on display through Monday, August 17 in the Cecelia Joyce & Seward Johnson Gallery, 19 Washington Street.
"Location" is described by Wikipedia as the specific position or point in physical space; a geographic position on the surface of the earth. "The AAN Location Location exhibition will do just that by presenting works with an eye to the artist's favored locations on the island, indoors or out," said curator of exhibitions Robert Frazier.
"Our organization features more than two hundred artist members, so the spectrum of work and the broad range of mediums will provide a wonderful snap-shot into the artists preferred or beloved locations," added Frazier.
"The Gallery hosts more than fourteen exhibitions between April and December, and Location Location is our eighth of the season, so the number and quality of work continues to get better and better—the talent among our members is truly extraordinary," said gallery sales manager Peter J. Greenhalgh.
The Solo Show Spotlight Artist during Location Location is Andrew Collar, who will discuss his work during our Spotlight Artist Talk on Saturday, August 8 at 10 a. m. in the gallery, 19 Washington Street.
Generous support of the exhibition comes from Atlantic Nantucket, a lifestyle store. AAN is grateful to ReMain Nantucket, sponsor of The Solo Show Spotlight Artists.
Location Location will be on display from August 7 to 17 in the Cecelia Joyce & Seward Johnson Gallery, 19 Washington Street. The gallery is open daily, Monday–Saturday 10 A.M.–6 P.M. (closed 2 – 2:30), Sunday 11 A.M. – 4 P.M. The Gallery is located across the street from the Greenhound Building and easily accessible by shuttle bus or bicycle.