by Catherine Macallister
Maria Mitchell, famed female astronomer, naturalist, and educator once said "We have a hunger of the mind which asks for knowledge of all around us, and the more we gain, the more is our desire; the more we see, the more we are capable of seeing." Her passion for education has inspired the Maria Mitchell Association as they continue to add more programs to their schedule, including their Science Lecture Series throughout the summer months.
The month of July offers a jam-packed schedule of astronomers, scientists, and speakers who will enlighten audiences with everything from space, to osprey to environmental issues. This month there will be a special focus on the environment with regards to plastics and climate change, something that is at the forefront of environmental discussions all over Nantucket.
Kicking off the environment-forward discussion this month is Jo Ruxton of Plastic Ocean UK. Her work as an environmentalist and documentarian in the award winning documentary, A Plastic Ocean, available for streaming on Netflix, explores the ways in which plastic has been detrimental to the ocean and surrounding communities.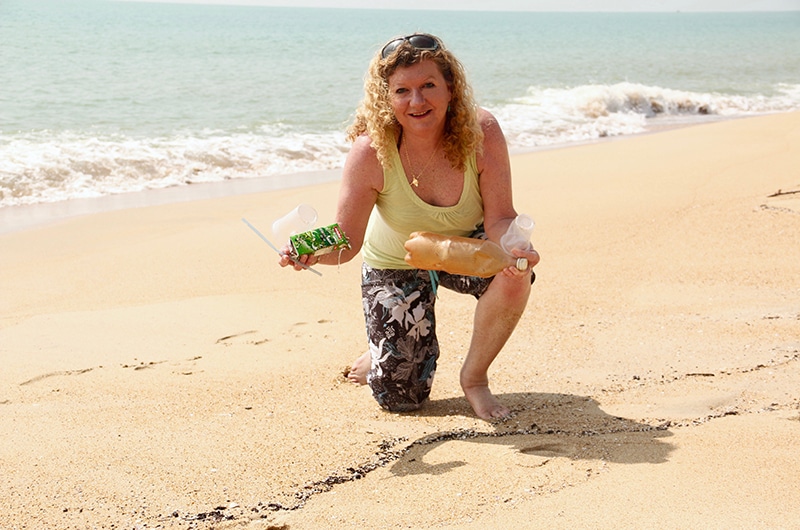 Ruxton will be followed by lectures like "Building Climate Change Resilience on Nantucket and Across the Commonwealth" presented by Undersecretary of Climate Change in MA, Katie Theorhides on Wednesday, July 17; "A Changing Climate a Changing Ocean" on Wednesday, July 24; and "CChange Conversations with Dr.Kathleen Biggins on Wednesday, July 31.
With a focus on climate and the impact our choices make on the environment, these talks may inspire our island community to continue on a path of little changes that can make a big difference. Many restaurants and residents have partnered with the MMA and other local groups to pledge support to "Stop the Straw," efforts to reduce the use of plastic straws across the Cape and Islands. Actions such as pledging support for "Stop the Straw" are one of the many ways the Nantucket community and visitors can learn how to keep Nantucket and our surrounding waters clean and sustainable. Audiences will be able to see the positive ways in which the ocean has been effected by sustainability efforts in Dr. Alan Poole's presentation, "Ospreys 2019: The Revival of the Global Raptor" on Tuesday, July 30, a unique and exciting opportunity for kids and adults to learn more about the mystery behind this stately bird of prey.
Other featured lectures will delve into the vast cosmos with astronomy talks like "The Dark Side of the Universe" on Wednesday, July 10 with Dr. Lindsay King and "Apollo 11: Quest to the Moon" on Monday, July 15 with Dr. Jennifer Levasseur.
With every lecture presented at this month's Summer Lecture Series, audiences will have the chance to engage with new and diverse presenters who will change the way you see the world. Admission to each lecture is just $10, or you can become an MMA member and be admitted free . A complete list of summer events can be found at www.mariamitchell.org.