Our staff at Yesterday's Island / Today's Nantucket loves sharing the island with our readers, and we want you to make the most of your time here.   That's why we are launching a new weekly column called Insider Tips & Staff Picks, where we'll share with you our favorite things about Nantucket.
With a combined total of 148 years of living here, we're confident that we've found a some island treasures that a visitor may rarely discover and enjoy.  During the summer season, we'll share with you where to get what we consider some of the island's best cocktails and tastiest desserts, the best restaurants for families, and where to find the nightlife.  We'll reveal some special locations, best beaches, and great places to enjoy your morning coffee. We'll even share our picks for the best way to spend a rainy weekend.
So get ready to be privy to some Nantucket insider tips – every week, all season long.  The Picks are also available online at www.Nantucket.net and on your cell phone (just use the handy QR code), so you don't have to miss out even when you're back home and planning your next visit to the island. Feel free to share some of your own favorites or let us know that you love one of ours by visiting us at Nantucket.net and score our favorites!
Our first set of insider tips is an assortment of our staff favorites:
Go see a show presented by Theatre Workshop of Nantucket. Nantucket is already a little world of its own, and going to see a play featuring a cast of talented islanders just takes you one step further down the rabbit hole. You get to witness some Nantucket culture, and re-emerge after an hour or two refreshed and with something new to chat about over an aprés show refreshment at Duneon Broad Street.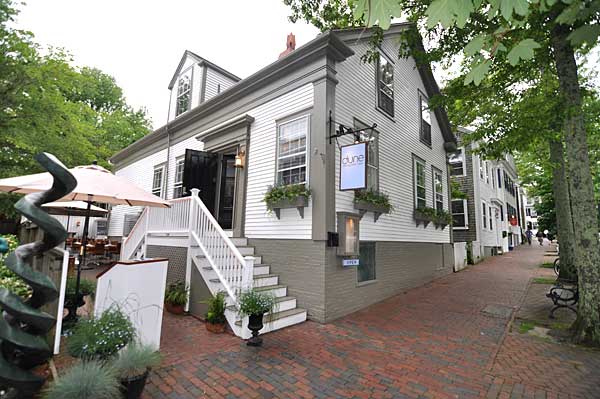 Enjoy your first Watermelon Cream of the season at The Juice Bar on Broad Street.  What is a Watermelon Cream, you ask?  Just the most refreshing and indulgent smoothie made from fresh watermelon and homemade Juice Bar vanilla ice cream. Yes, you can have one made with vanilla frozen yogurt instead, but aren't you on vacation? An unusual treat, to be sure, but one you'll want every time you visit Nantucket!
Get a cup of freshly roasted Nantucket Coffee Roasters coffee from The Bean (yes, this is a Nantucket company who imports and roasts beans here on-island, not some multinational making money off our name) and head up to The Fair Street Park.  This gorgeous little green space in downtown Nantucket is there thanks to the Nantucket Islands Land Bank.  As Executive Director Eric Savetsky said: "It's what we do…we acquire land to preserve it and for the public to enjoy."
Finished a little over a year ago, this beautiful enclave at the corner of Fair and Main streets exists where yet another big mansion could have stood were it not for local endeavors.  The park is a local effort: designed by David Bartsch, built by Ferrantella Landscaping, maintained by Land Bank staff with help on flowers from Lindley Landscaping.