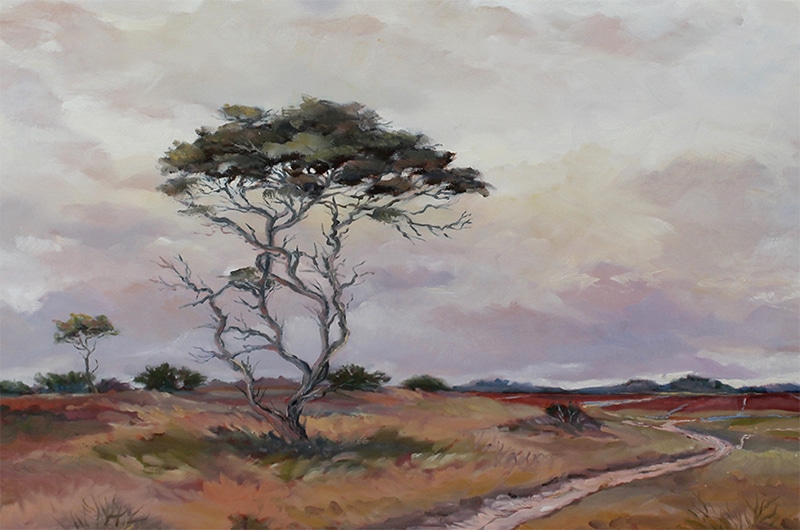 Continue your Thanksgiving festivities with a visit to the Cecelia Joyce & Seward Johnson Gallery at 19 Washington Street on Friday, November 24 from 5:30 to 7:30 pm for a fun opening reception for the Artists Association annual Holiday Small Works Exhibition.
Showcasing gifts of oil paintings, watercolors, ceramics, photographs, island- themed jewelry, and wooden and cast glass sculptures, this exhibition will be on display through December 23.
In the spirit of the season, AAN will host a second opening reception with their Cool Yule party on Friday, December 1 from 5:30 to 7:30 pm. "This is a long-standing holiday tradition for the island community, and it is a particularly meaningful way to kick-off the holiday season by supporting local Nantucket artists," said AAN executive director Cecil Barron Jensen. "With more than 260 artist members in our organization, there is such a wide variety of beautiful work from which to choose. I can't think of a better holiday gift than a one-of-a-kind work of art."
"All of the artwork has a size restriction of 12 x 16 inches or smaller, so for those wishing to give gifts of art or with limited wall space, this is the ideal exhibition to find that perfect piece," said AAN gallery manager Peter J. Greenhalgh. "There are two Solo Show Spotlight Artists during this exhibition — long-time AAN artist member Robert Frazier, and his wife, ceramicist Karol Lindquist," added Greenhalgh. "We are so pleased to be able to feature the work of this creative and generous pair," added Greenhalgh.
The Holiday Small Works exhibition will be on display through December 23 at their gallery at 19 Washington Street, just two blocks from Main Street. The gallery is open Monday–Saturday, 10 am to 5 pm, closed from 2-2:30 pm.