by C. Oscar Olson
The night sky above Nantucket is not like most places. Celestial bodies seem to shine differently here, thirty miles out to sea and surrounded by the dark waters of the Atlantic. We are far enough away from big city light pollution, and the air is clearer. On a clear night, this island boasts some of the best stargazing human eyes can behold.
It was one of those clear island nights a little after 10 pm on October 1st in 1847. Maria Mitchell was alone, perched atop the Pacific National Bank on Main Street. where her father was a cashier. While families, friends, and neighbors in the houses below were settling in for the evening, Maria was sweeping the sky with her family's tiny telescope. She spotted a blurry object that was not noted on any of her star charts: she had discovered a comet, a singular event that would change not only her life but the world as a we know it.
Three months after her discovery, Mitchell published the notice of her discovery in Silliman's Journal, now the American Journal of Sciences, under her father's name due to her fear of gender discrimination by the scientific community. A month later she submitted her calculations of the comet's orbit, memorializing her as the original discoverer of what became known as Miss Mitchell's Comet. She was honored and celebrated that year at the Seneca Falls Convention, the world's very first convention centered on women's rights. By 1850, Mitchell became the first woman to be elected fellow to the American Academy of Arts and Sciences and the American Association for the Advancement of Science.
Frederick VI, the King of Denmark, was a fellow fan and advocate of astronomy. He decided to award a gold medal to discoverers of new comets, and though he died in 1839, his son, Christian VIII, carried on his wishes. After some debate and procedure, more than a year later, Maria's gold medal finally arrived on Nantucket.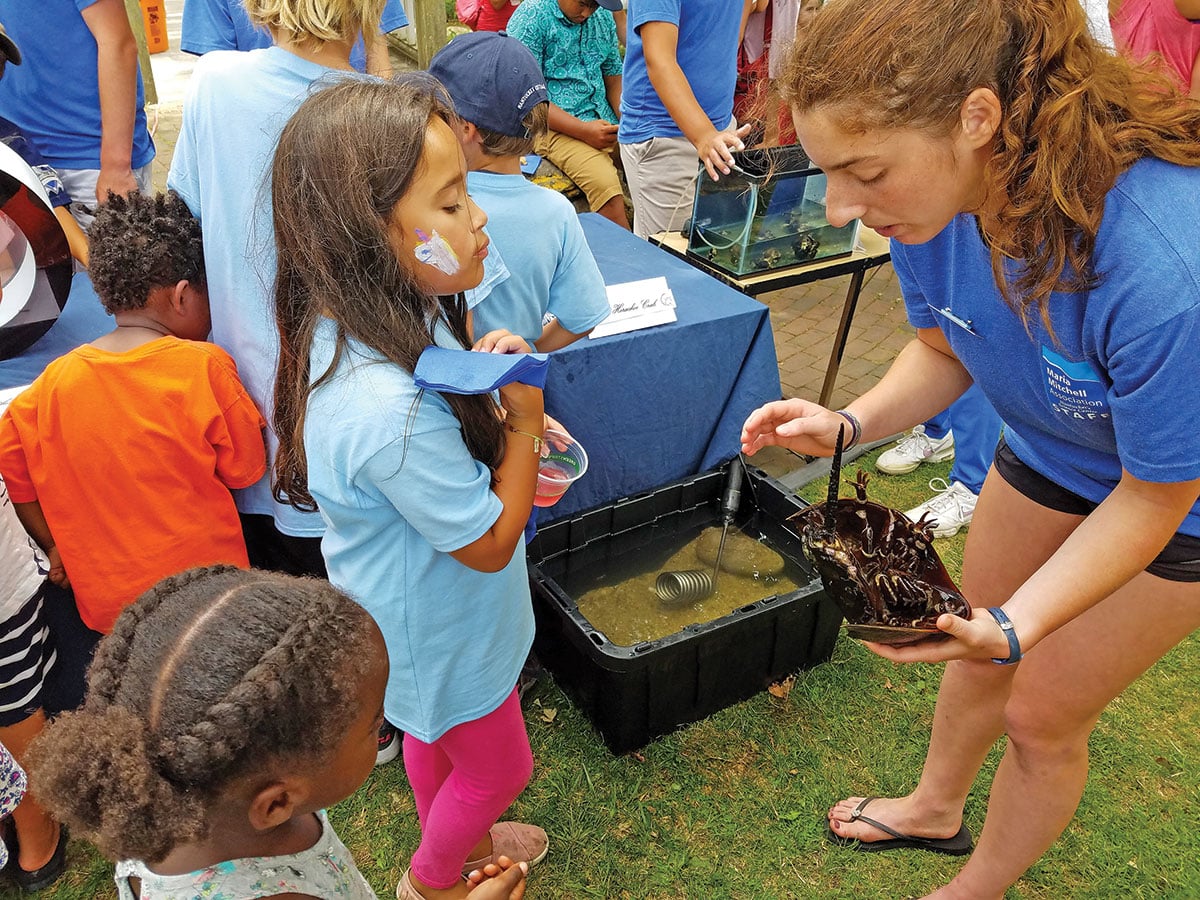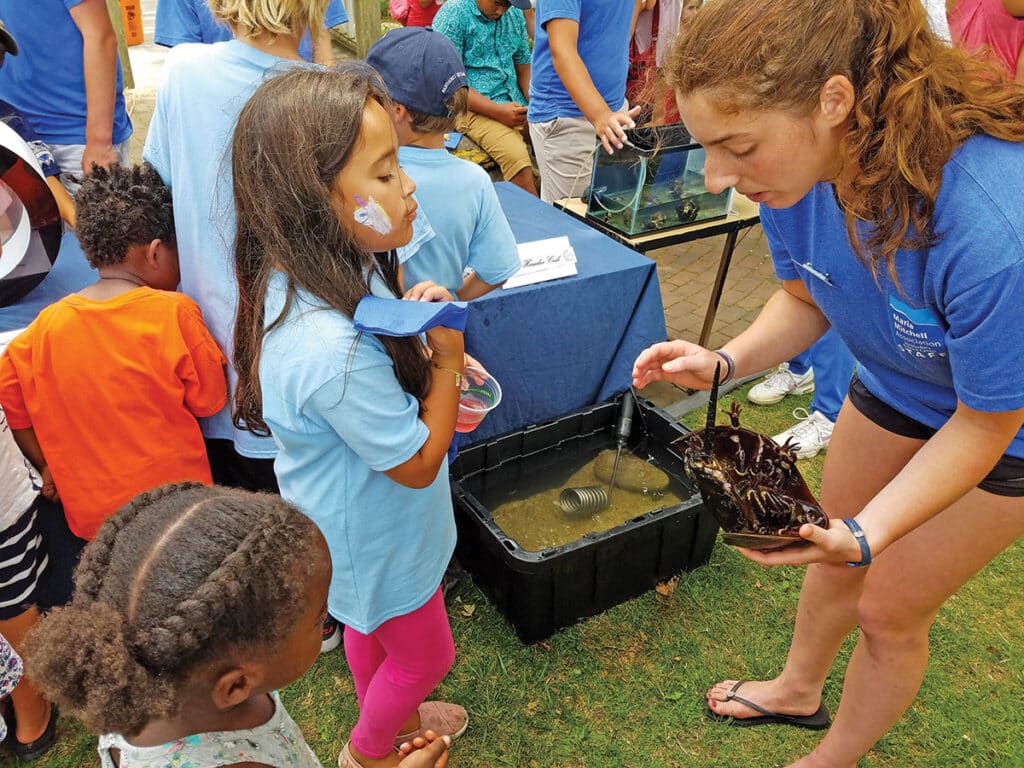 Mitchell was born on Nantucket Island on August 1, 1818. She was the third of 10 children and was raised a Quaker, a religion practiced by many islanders of her day. She started her learning at a young age and attended Elizabeth Gardener's Small School. At the age of nine, she moved on to the North Grammar School. Two years following the founding of that establishment, her father built his own school on Howard Street, which Maria attended not only as a student, but also as a teaching assistant to her father.
Learning was always encouraged in the Mitchell household. Maria's father taught her basic astronomy using his personal telescope, a spark that would start fires in her mind and around the world in the years to come.
Thanks is also due, in part, to the religion under which she was raised. Quaker values held equality between the sexes high, especially when it came to intellect and education. Furthermore, Nantucket's global importance as a worldwide whaling port meant that the wives, sisters, and daughters of sailors were often left alone for months if not years, while the men of the house were at sea. Household and business affairs were the sole responsibility of the women on Nantucket, a fact that fostered an air of independence and equality for island women.
In 1856, Mitchell left her position at The Atheneum as the island's first librarian and went on to travel the country and the world. In 1865, she became the first professor of astronomy at Vassar College, and was named director of the observatory there. Thanks in part to Mitchell's work at the school, Vassar College enrolled more students in mathematics and astronomy than Harvard University for more than 20 years.
Since the world tends to forget, many efforts have been made to ensure the legacy of Maria Mitchell lives on. She has been inducted into the United States National Women's Hall of Fame, and in 1989 was named a National Women's History Month Honoree by the National Women's History Project. She was the namesake of a World War II Liberty Ship, The S.S. Maria Mitchell, and New York's Metro North commuter line has a train named for her, "The Maria Mitchell Comet." The internet search engine Google even paid tribute with a "doodle" on her birthday in 2013.
The most important act of memorialization is without a doubt the creation of the Maria Mitchell Association (MMA). Founded in 1902 by former students, family members, and admirers, their mission for well over a century has been to preserve the legacy of the astronomer, naturalist, librarian, and educator Maria Mitchell. She saw the magic to behold in science and the world around her and was always an advocate of the hands-on approach to learning.
The MMA carries that torch today by fostering education of all of the sciences on Nantucket Island. The MMA is proud to offer programs, museums, and other learning experiences for people of all ages with two observatories, a natural science museum, an aquarium, and a wide variety of history related programming throughout the year. All provide an approachable avenue that make the sciences both fascinating and fun. One simple motto—"Explore, Educate, Enjoy"—captures the essence of this organization's programs and activities.
This year on Monday, August 1st from 1 to 4 pm, the MMA is celebrating the 204th birthday of Maria Mitchell with family fun and festivities of all kinds. Join the party at 4 Vestal Street for live music inspired by Maria Mitchell's era, snacks and refreshments, live animal displays, and more. There will also be free admission to all of the Maria Mitchell Association museums on that day.
Susan Berman, the featured singer at the celebration, is a Nantucket native and is well-known for her many talents and eclectic approach. From Broadway to bluegrass, her takes on period pieces from the 19th century are sure to entertain.
Danny O'Connor, recently inducted this month as the MMA's artist in residence, will be helping to create a special silhouette art project. A simple of way of making portraits in Maria Mitchell's day, not only will this be a fun and memorable experience but will leave you will an island treasure to cherish.
Maria Mitchell's birthday celebration is sure to be an excellent summer celebration for the whole family. What's more, the MMA's biggest event of the year is just 3 days later. The Stargazer Gala, an auction and celebration on August 4th from 7-10 pm, is the Association's biggest annual fundraiser. Enjoy breathtaking views, dance to music by The Sultans, and enjoy delicious food prepared especially by Island Kitchen. There will be games, stargazing with their professional astronomers, and much, much more. As of our press date, some tickets to the Stargazer Gala are still available at mariamitchell.org.
For a full list of Maria Mitchell Association museum sites, classes, workshops, events, and to purchase tickets for The Stargazer Gala, visit mariamitchell.org.