~ by C. Oscar Olson ~
"It is absolutely unprecedented to have three important historic items, each of which has been kept in their respective families for 200 years or more, to be auctioned in one sale." That's Rafael Osona speaking about an upcoming auction of truly historical proportions.
This Saturday, August 6 at the American Legion Hall on 21 Washington Street, Rafael Osona Auctions will be hosting their annual Marine Auction. Among the items on the docket will be one-of-a-kind estate jewelry of the highest quality and beauty. This lot includes 29 impressive rings, bracelets, earrings, brooches, pendants and watches in the estate of former Wickenburg, Arizona resident Jane Starke Boyd.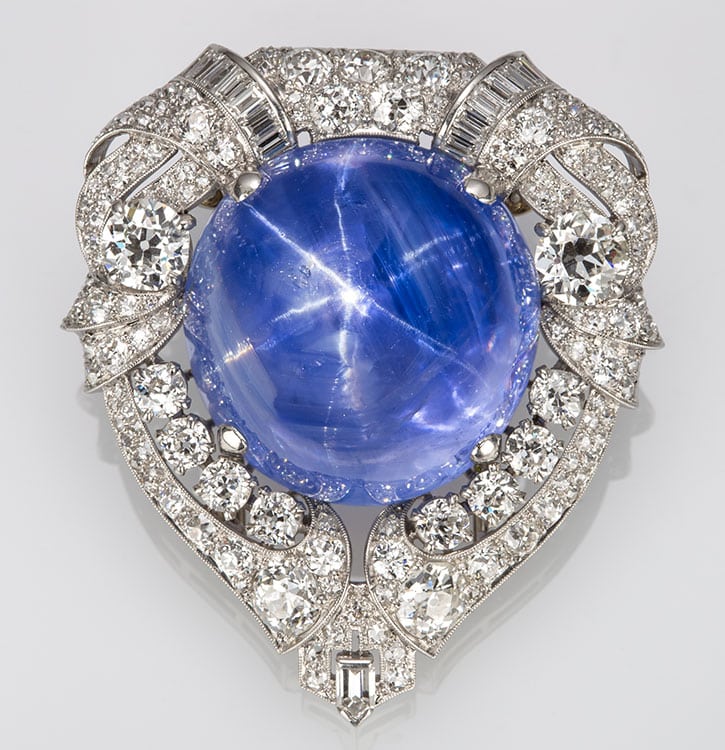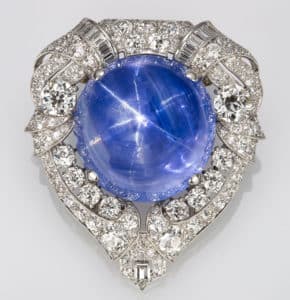 "Featuring vintage sapphires, diamonds, pearls, jadeite, aquamarine, platinum and gold, her grand collection is headlined by a spectacular, 28-carat lady's natural Ceylon pink sapphire ring, with two oval emerald cabochon accents, set in platinum," said Osona. "This ring is a rare find that is generating considerable buyer interest and excitement."
Proceeds from the sale of these items are earmarked to fund college scholarships for the community's students who are interested in pursuing careers in healthcare. Funds raised will be managed and distributed by The Jane Starke Boyd Charitable Foundation in Phoenix.
For more than 25 years Rafael Osona Auctioneers have been giving back to the community. They have contributed their auction skills and know-how to benefit various non-profits including A Safe Place, Nantucket Artists Association, Nantucket Preservation Trust, Nantucket Historical Association, Nantucket Cottage Hospital, Nantucket Boys & Girls Club, and many others. The Rafael Osona Auction House was selected by the Executor of Boyd's Estate for the important task of transitioning her jewels to new owners because of Osona's well-established reputation for consistently delivering high quality antiques and art to discriminating buyers in a selling arena built on decades of solid relationships, confidentiality and personalized service.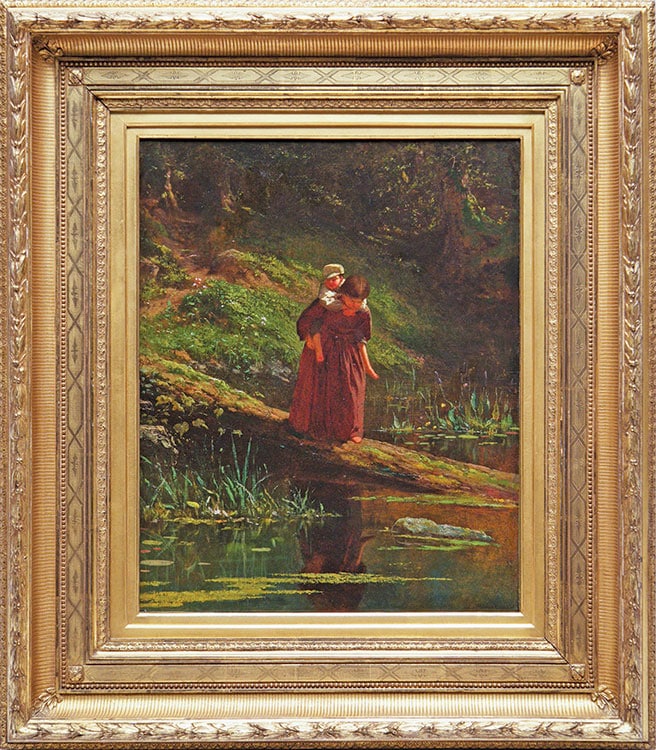 Also up for sale will be four unique items with a long and treasured New England History. An 1808 Waldoboro, Maine School Girl Embroidered Sampler, Eastman Johnson's "Crossing the Stream, 1866" oil on canvas, a pair of rare 19th century bifurcated scrimshaw whale teeth, and an important Simon Willard tall case clock.
The clock, purchased by Seth Livingston in 1787, is up for sale for the first and only time since its purchase in 1787. The clock is accompanied by the original bill of sale, Seth Livingston's ledger from 1795-1806, his tools, as well as a family genealogy. Livingston fought at the battle of Lexington and Concord.
The bifurcated whale teeth are handsomely mounted as contemporary bookends. One tooth is engraved with a mourning scene: rising angels in the sky above a bereaved woman and her two children standing in front of a tombstone with weeping willows in the background. The second features a brooding interior domestic scene depicting a seated woman in early Victorian dress with a kneeling child at her side, the room around them filled with furniture and accessories, the windows shuttered. Woman and child appear to be the same as illustrated in the first tooth.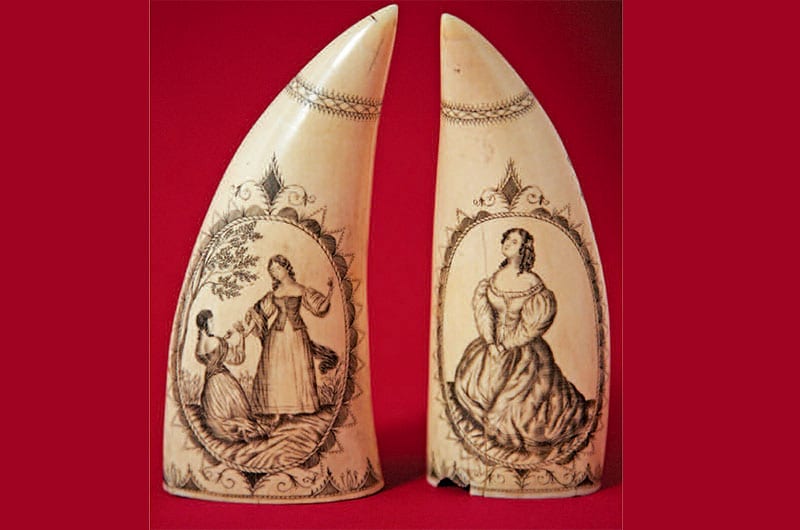 Last but certainly not least, Rafael will be auctioning off the Carol and Stephen Memishian 19th Century Scrimshaw Collection. Excitement is in the air due to the expectation of a world record sale price to be set on at least one of the items in this collection.
In addition to these items, Osona's auction will feature uncommon and unusual Americana, Fine Art, and Maritime Arts, and fine art by Eastman Johnson, Jack Gray, Antonio Jacobsen, Ralph Cahoon, and many other truly unique finds.
For more than 25 years, Rafael Osona Auctioneers have not only been delivering the highest standard of art and antiques to the most discriminating buyers, but they are an industry leader in items related to Nantucket and its maritime tradition.
Previews for Rafael Osona's Americana, Fine Art, Estate Jewelry, and Marine Auction will be held Thursday and Friday, August 4 & 5 from 10 am to 5 pm in American Legion Hall, 21 Washington Street. The auction begins promptly at 9:30 am on Saturday, August 6. RafaelOsonaAuction.com