• by Sarah Teach •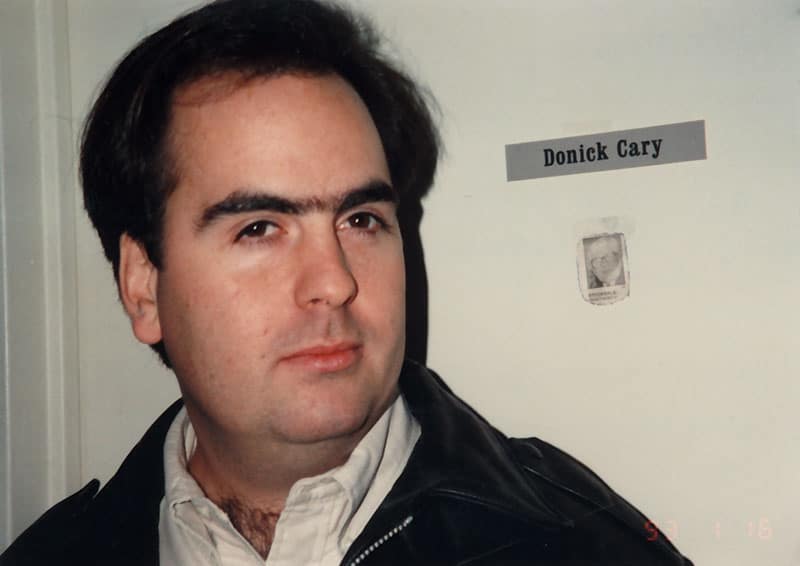 Not many Hollywood comedy writers have spent 18 consecutive years on a tiny island flung nearly 30 miles into the North Atlantic. But come the annual Nantucket Film Festival (NFF), many from that small group make like The Beatles and get back to where they once belonged. Perhaps the most illustrious of that handful is Donick Cary, an Emmy-winning longtime writer and producer of The Simpsons, creator of Comedy Central's Lil' Bush, and former head writer of The Late Show with David Letterman. Over the past couple of years, Cary has drawn on his Nantucket childhood to develop his latest project, TV pilot Strange Calls. It's a great story, but be forewarned: things are going to get a little weird.
Nantucket's summer sun is glorious, but anyone who has endured winter here can sing a more solemn tune about island life. Strange Calls' protagonist, Toby Banks, is a Boston cop who gets exiled to Nantucket for winter night shift duty. "Toby is a likeable guy who never wanted to be a cop but was parent-pressured into it," explains Cary. "He's looking for his place in the world." Our hero arrives on Nantucket gulping down a mouthful of dejection. He thinks the island locals are nutty and begrudges them for keeping him from his "real life." But as more strange calls come in, more screams pierce the silence, and increasingly odd sightings are reported, Toby is forced to figure out what's really going on. Before long, he realizes that the islanders need him. The job he once resented gives him the gift he most needed: a corner piece in his life's puzzle.
Strange Calls, which is based on the Australian ABC show of the same name, marks the first time that Cary has adapted another work. He describes the experience: "Even when you have good ideas to work with, you still have to strip them down and make them your own. What really made this work for me was setting it on Nantucket." When Cary first caught wind of the Australian show, its setting was described as "a creepy harbor town." His mind jumped immediately to Nantucket in the winter months, where eerie, unexplainable events are wont to occur. "I always describe the winter here as kind of like The Shining," he says. "It's beautiful and fun, but things get weird by the end of February."
The comedy writer credits his writing of The Simpsons' Halloween episodes with providing some paranormal underpinnings. "But this story feels different [than The Simpsons]," Cary says. "It has to have real people in a real situation, but it also has to feel heightened and weird. The more grounded the world and characters, the scarier the situations will be. But it has to be funny first. [The 2009 box office hit] Zombieland was the best example I could think of as a masterful mix of comedy and supernatural elements. That's why we got Zombieland's director, Ruben Fleisher, attached to direct."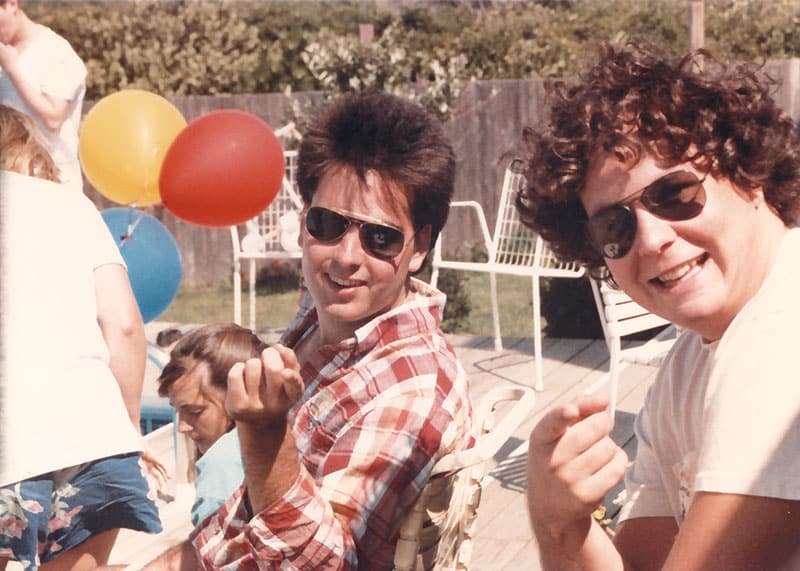 Nantucket's folklore, which is swarming with sea monsters and whaling captain ghosts, granted Cary some inspiration. He mentions the Tuckernuck Yoho (a spirit rumored to haunt the tiny island west of Nantucket), and the tales of islander Dick Swain. "[Dick] was the keeper of the Nantucket lightship, and he lived in my family's basement for years," says Cary. "He was an eccentric dude full of good stories. A number of side characters are loosely based on Nantucketers or an amalgam of people I grew up with. Some of the girls I went to high school with turn up as single island ladies."
Cary nods at his 18 winters on Nantucket to explain his deep understanding of the claustrophobia and isolation that Strange Calls' characters face. "Nantucket is a special place that's like nowhere else in the world," says Cary. "During the winter, it's a place where you can kind of hide out from reality while at the same time be surrounded by nature. When you're alone with yourself, you're confronted with a more intense reality."
Fortunately for Nantucket-based writers, solitude can engender exceptional work. Cary discusses his own writing process: "I almost always spend one miserable day writing as much as I can make myself write—even if it's garbage—just to fully get my head into the script. By day two, I can usually plow ahead and start writing good stuff. Day three, I finish a draft, then go back and throw out and rewrite day one stuff. And then I'm kind of done. I use days four and five to polish, cut, and punch up."
Cary is thrilled at the prospect of shooting Strange Calls in his island hometown. And he's the best man for the job; as a kid, he got to know the island's most nightmarish nooks and creepiest crannies. He says, "The island is such a great character to add to the mix."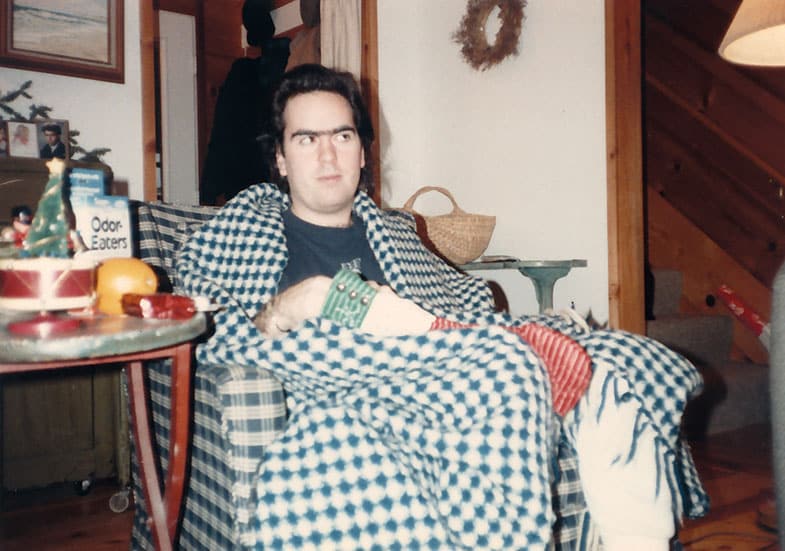 If Twin Peaks or Lost stole your heart, then Strange Calls will see it snatched once more, this time adding comic relief to your TV love life. Cary also expects to reel in fans of shows like Parks and Recreation and Portlandia who are aching for a few more spine chills.
Strange Calls' pilot episode screenplay will be performed in a staged reading at the 2014 NFF and will feature actors Tom Cavanagh (Ed, Scrubs), Rory Culkin (Signs, Scream 4), Scott Adsit (30 Rock), Brandy Burre (The Wire), and Fred Willard (Anchorman, Waiting for Guffman). The performance will take place on Thursday, June 26 at 6 p.m. on The Dreamland Main Stage. Tickets are available at nantucketfilmfestival.org, and cost $25 (or $13 with proof of Nantucket residence). Come get weird, Nantucket-style, with Cary and his cast.