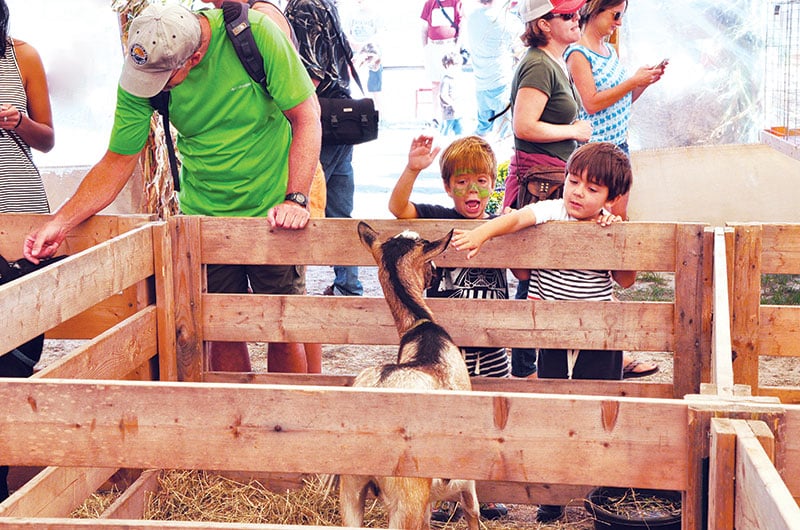 Nantucket Island Fair is an annual family event with all the trimmings of a traditional country fair, with a little island flair thrown in. Head on out to the seaside Tom Nevers Field from 10 am to 4 pm on Saturday, September 16 and Sunday, September 17 to enjoy the local fun.
If you like making things in your kitchen, crafting, art, or growing food in your garden, you'll love Gertrude's Harvest Exhibition. There you can showcase pretty much anything that you have made or grown by hand, whether it is a painting, a pie, a piece of pottery, posies, pickles, or preserves. Register your entries on-site under the Community Tent any time from 10 am to 1 pm on Saturday for the judging at 2 pm.

Have a secret recipe for carrot cake that gets rave reviews or cupcakes that are in high demand? Bring samples to the fair on Saturday morning to be judged with the Harvest exhibition. Details on how much cake to bring and criteria for judging, visit nantucketislandfair.com and click on Contests. Ray's Barnyard is a family favorite that welcomes all farm animals. If you want to show your's off, now is your chance! Register by calling Ray Owen at 508-228-9500 before Saturday.
The Kid's Corner offers games and activities for the younger set, including a dunk tank, face painting, hay search, ducky pluck, pumpkin painting, tie dye, and more. Tickets to the various activities will be sold at the fairgrounds for $1 per ticket.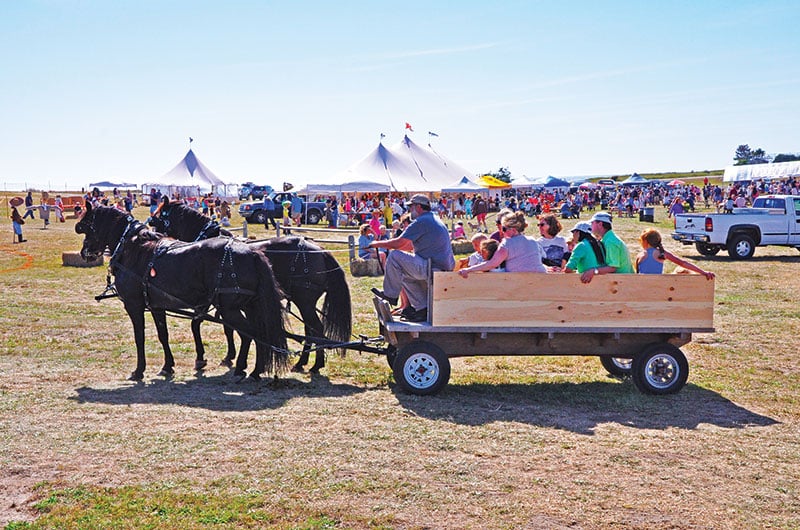 The whole family can have fun at the Scarecrow Building Contest. Frames, clothing, burlap, and straw is provided. Participants can bring additional props and hats to adorn their creations. Judging of the scarecrows will be at 3:30 pm on Saturday and 2 pm on Sunday.
Plenty of volunteers pour their heart and soul into producing the fair. From contest judges to face painters, people with a variety of skill sets are needed to make it a success. Join in the fun by filling out the volunteer form at nantucketislandfair.com. All volunteers get free parking.
Tom Nevers Field is located at the end for Tom Nevers Road. Parking is $15 per car or pay the $5 entry fee if you bike or walk. A full schedule of events can be found at nantucketislandfair.com.