The Nantucket Book Foundation will host more than 20 published authors from June 15 to 18, for its annual Book Festival. The four-day festival offers a stellar schedule of in-person talks, forums, gatherings, and celebrations of writers and readers is scheduled. Most events are free, with a few special events requiring paid tickets. The full schedule is at NantucketBookFestival.org.
Featured authors at this year's festival include co-winner of the 2023 Pulitzer Prize for fiction, Hernan Diaz; acclaimed contemporary fiction authors Jodi Picoult and Jennifer Finney Boylan; 2022 National Book Award in nonfiction winner, Imani Perry; and lifelong summer visitor to Nantucket, Luke Russert. Festival favorites Wyn Cooper, Sebastian Junger, Tiya Miles, Kirk Wallace Johnson, Samantha Hunt, and Betsy Tyler join newcomers Tracy Kidder, Ilyon Woo, Jessie Greengrass, Dolen Perkins-Valdez, Stacy Schiff, Sally Bedell Smith, Julie Gerstenblatt, Emma Straub, Sarah Stodola, and Danielle Trussoni.
The 2023 Nantucket Book Festival is dedicated to Tharon Dunn, a voracious reader and a founding member of the Nantucket Book Festival team. She played a significant role in shaping each year's program. Dunn co-founded the Literacy Volunteers of the Nantucket Atheneum, and she was a committed and beloved tutor to many students.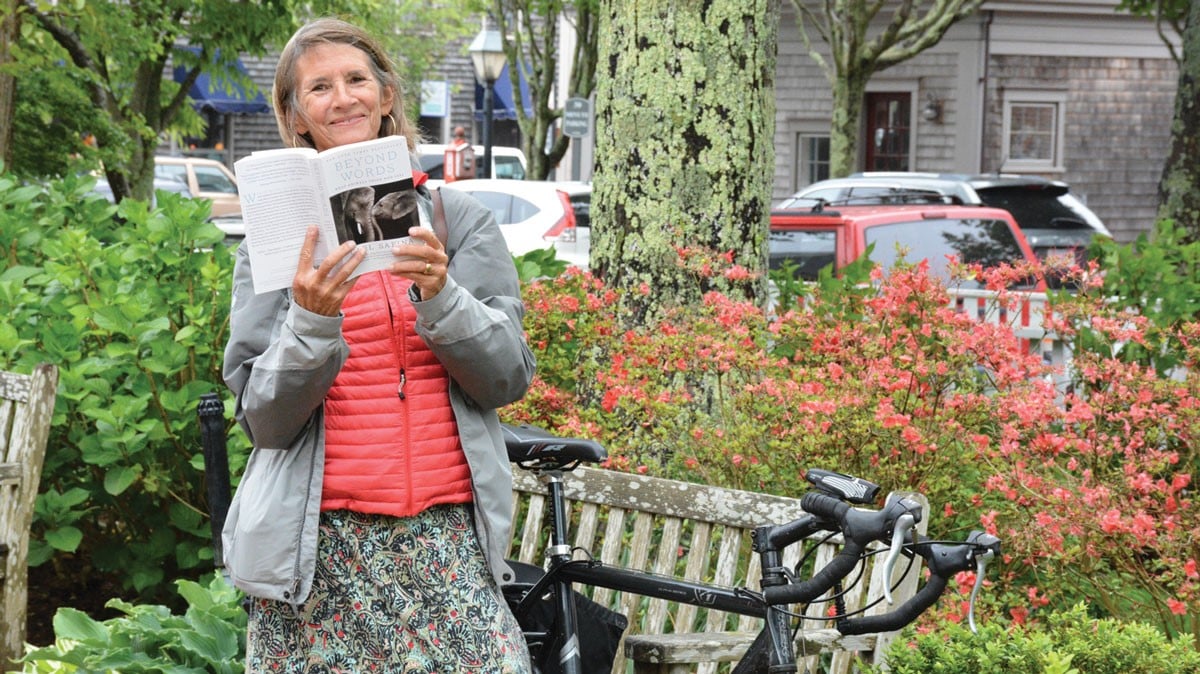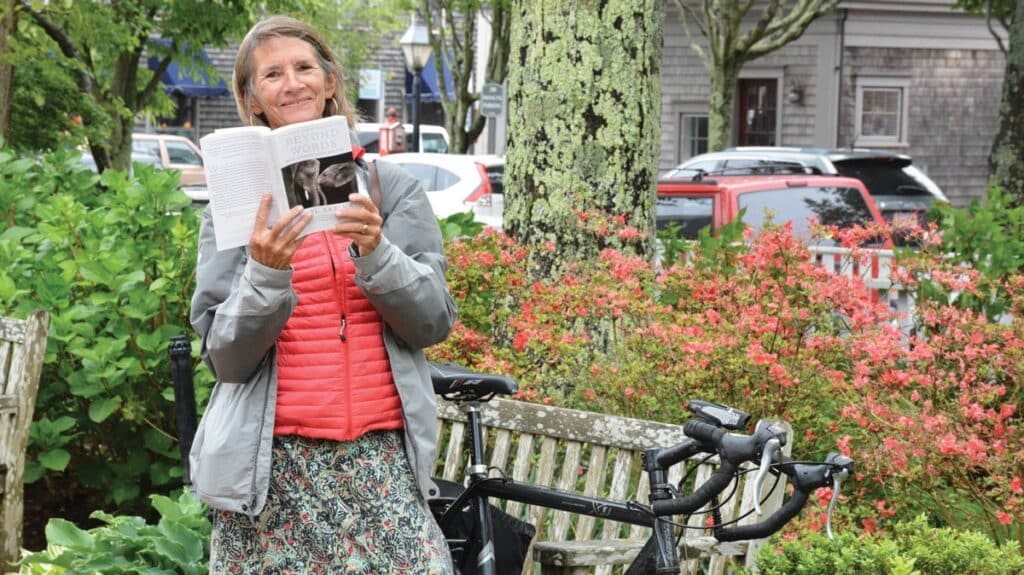 "This year's Nantucket Book Festival will be dedicated to Tharon and her tireless work to bring important literary voices to the island and to uplift the language and stories of our fellow islanders. We honor her passion and singular efforts, which have helped make Nantucket a place where literature and art of all kinds will always be celebrated," stated Book Foundation Board of Directors and members of the Book Festival committee.
Events of the 2023 Nantucket Book Festival begins at 1 pm on Thursday, June 15. From 1 to 4 pm, there will be a free talk every hour by a different author in the Great Hall of the Nantucket Atheneum, 1 India Street. Free author talks continue through the weekend, with seven on Friday, seven on Saturday, and two on Sunday (see the calendar of events for author, topic, and location).
Friday afternoon, June 16, at 3 pm, Humans & Poetry members will hold a poetry workshop for children ages 8 to 12. With prompts and guidance from the poets, youngsters can find their voices and hone their craft. This event is free, but space is limited so registration is required.
Friday evening, from 6:30 to 7:30 pm, readers will be welcomed into the Sanctuary of the Unitarian Universalist Meeting House on Orange Street for the Opening Celebration. Sebastian Junger, Imani Perry, Jodi Picoult, and Luke Russert will speak about what Freedom means to them as wielders of the written word. At this celebration, the Nantucket Book Foundation will recognize islandyouth who show inspiration and promise as writers by awarding the Young Writer Award, a cornerstone of the Festival.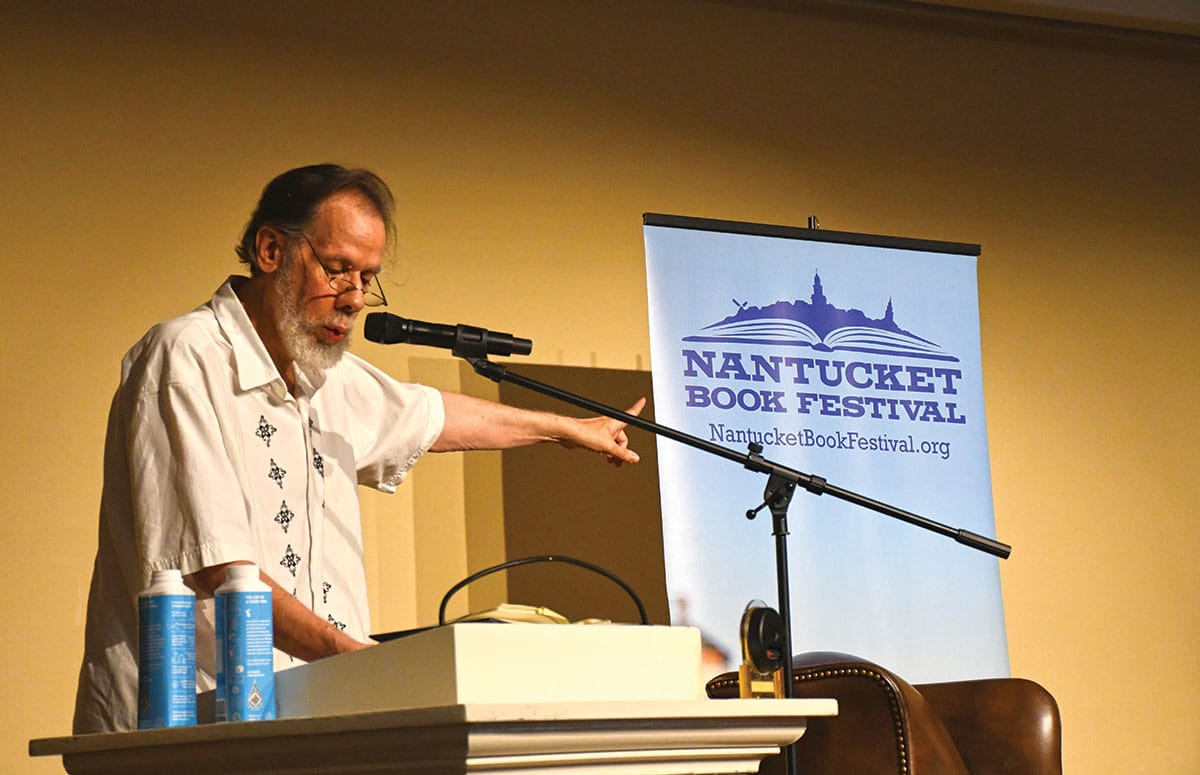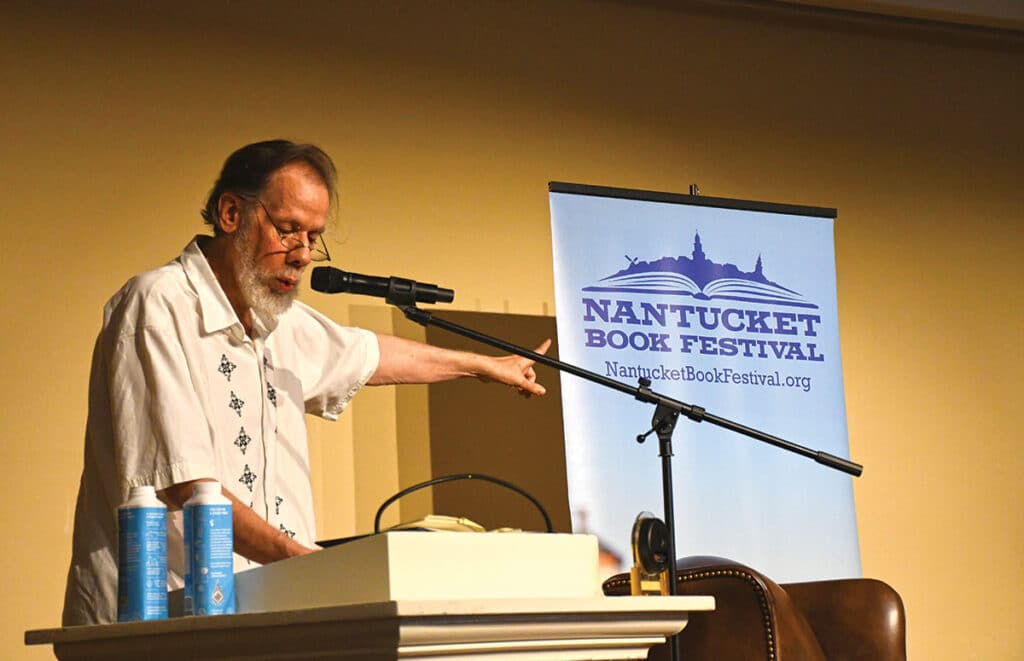 Following the Opening Celebration, a special Author Dinner will be held in the White Elephant Hotel. Dinner and conversation will be the perfect ending to a day filled with inspiring author events. As the only fundraising event held during the Festival Weekend, purchase of a dinner ticket helps to keep almost Book Festival events free and open to all. At press time, tickets are still available at NantucketBookFestival.org.
Saturday evening, festivalgoers can attend an evening of spoken word poetry and dancing at The Chicken Box on Dave Street. Humans and Poetry group from North Carolina will read enjoy creative, funny and powerful poems in between musical sets by Nantucket's own The Shep Cats, led by lead singer and author Steve Sheppard. Food will be available for purchase, and the Nantucket Book Foundation will have a silent auction on site with tickets to summer galas and other tempting prizes! All proceeds benefit the year-round work of the Nantucket Book Foundation. This event is 21+; tickets are $25 at the Book Festival website.
The 2023 festival wraps on Sunday, June 18 with a send off celebration from 1 to 4 pm at Cisco Brewers. Admission is free; food and drinks will be available for purchase.