By Sarah Morneau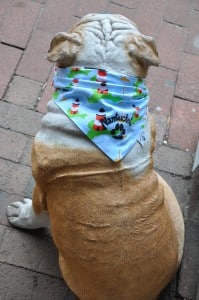 Nantucket is a pet-friendly destination – you see dogs accompanying their people on the boat, boarding the plane, strutting down the sidewalk, slurping beers at the brewery, and playing frisbee on the beach.  Keep your furry friend looking their best by stopping into Cold Noses on Straight Wharf for the latest in pet fashion and accessories.
This downtown pet boutique carries unique Nantucket collars, harnesses, and leashes, clothes, plush toys, as well as whimsical gifts and home accessories for the pet owners.  Your dog can shop with you, and while you are browsing fabric samples for a custom dog bed, they can pick out their own treats or be properly sized for a collar and matching leash.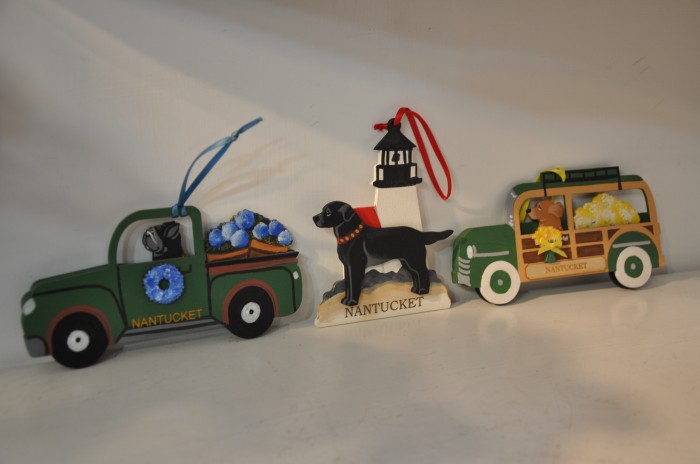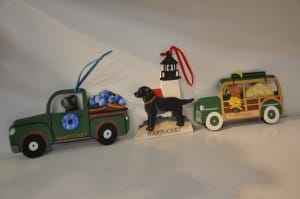 Owner Jan Jaeger stocks the store with Nantucket pets in mind.  They carry doggy life jackets for the boat, doggles (swim goggles for your dog!), raincoats, travel carriers and bowls, water bottles, beach bags, and
nautical Nantucket embroidered bandanas that will have your pet standing out in a crowd.  The wall of plush toys in the shape of lobsters, crabs, seahorses, and fish will have your little guy drooling in delight.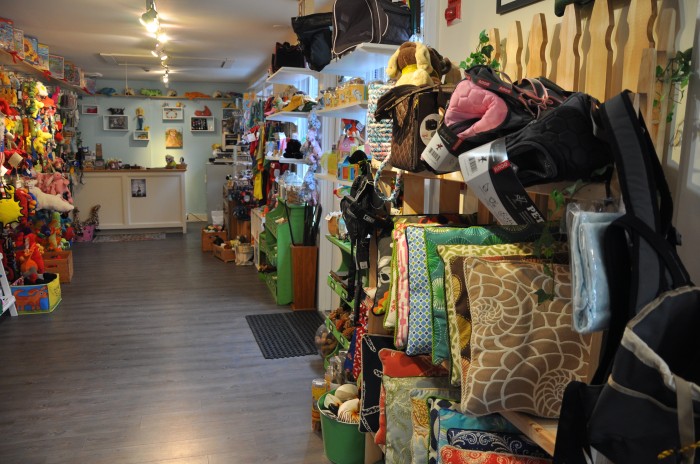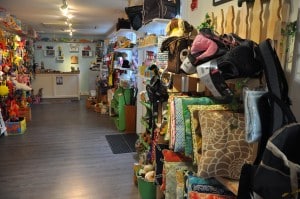 Cold Noses also carries gifts and home accessories for the pet lover in your life.  They have a selection of Nantucket ornaments that are hand painted
and available in a variety of breeds.  The Nantucket dog prints by artist Sara England caught my eye, especially the pugs sailing in a wooden boat,
"All Paws on Deck".  Sara England's prints are also available in a variety of breeds and coastal themes; placed in a frame these would make a wonderful
gift.  The dog loving wine connoisseur will appreciate the hand painted stemware, "sit, stay, drink" wine gift bags and matching cocktail napkins.
Whether you are looking to spoil your pet, or the pet lover in your life,
this is the place to do it.  Cold Noses is located in The Courtyard at 16
Straight Wharf, and is open daily in season from April to December.