• by Sarah McNamara •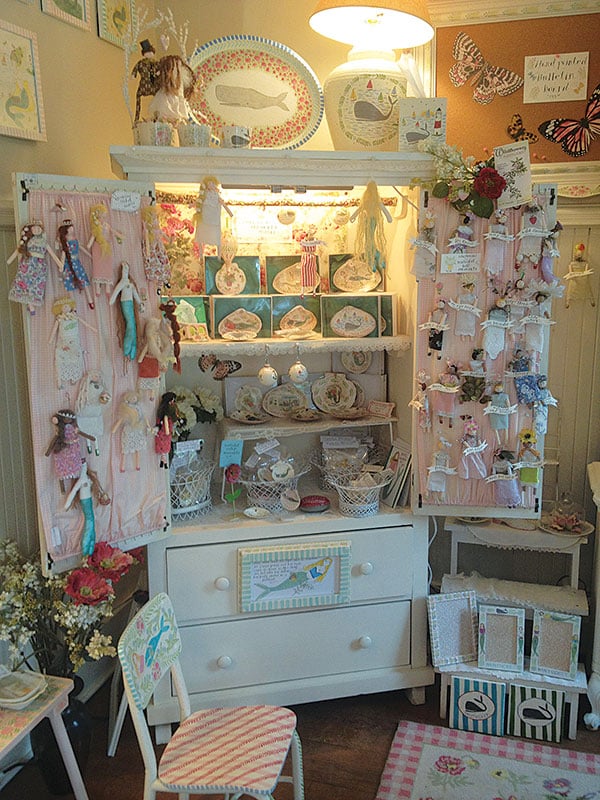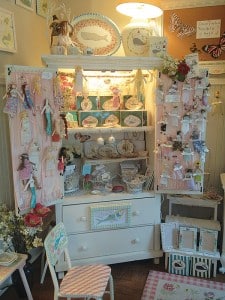 Head up Main Street and take a left onto Fair Street, just past Murray's Toggery Shop, and you'll find a fun and whimsical boutique featuring the artwork of Nantucket artist Jeanne van Etten.  Also known as "the mermaid lady", Jeanne's creations are great conversation pieces in your home, make wonderful hostess gifts, or unique souveniers from a trip to the island.
Jeanne's store may be tiny, but it is packed with unique and colorful items for the home, from hand-painted ornaments, picture frames, mugs, and greeting cards, to larger items such as flower pots, step stools and chairs.  More recently Jeanne has dragged her big kiln out of storage and is getting back into making larger pieces of pottery.
Mermaids, whales, and the mysticism of all things nautical is a prevalent theme in the shop, and the bright and lively designs will add color and cheer to any home.  A step stool or hand-painted chair would be a wonderful addition to a little girl's room.  Each piece is unique, making her work  a special Nantucket gift you won't find anywhere else.
Jeanne got her start as a young girl vacationing on the Cape, where her love of mermaids made their way into her artwork, and she began selling her handmade note cards at the age of fourteen.  She took that inspiration and eventually moved into doing craft shows.  When the opportunity to open her own shop was presented to her, she couldn't refuse.  Her shop at 4 Fair Street is open daily at 10am, hours vary depending on the season.  You can also find her at the Sustainable Nantucket Farmer's and Artisan's Market on Saturdays during the summer.