by C. Oscar Olson
This Friday, August 14, The Hostetler Gallery at 42 Centre Street is excited to welcome Michael Rich. Join the artist from 6-8pm outside of the gallery for a Bench Talk, and schedule your chance to see some of Rich's artwork.
The late David Hostetler once called Rich "part of my Nantucket history." Hostetler, celebrated wood carver, bronze sculptor for over 61 years and owner of the downtown gallery with his wife Susan Hostetler, who carries on her husband's mission to share his art and other artists with Nantucket. "When I first arrived in Nantucket in the early 90's, David was among the first artists I met who really inspired me to dedicate fully to becoming an artist," Rich recalls. "Both he and Susan encouraged me in my work and career. He helped me get into graduate school and later collected my paintings. In the summer, we would catch up and share stories of balancing life as an artist and the trials of academia."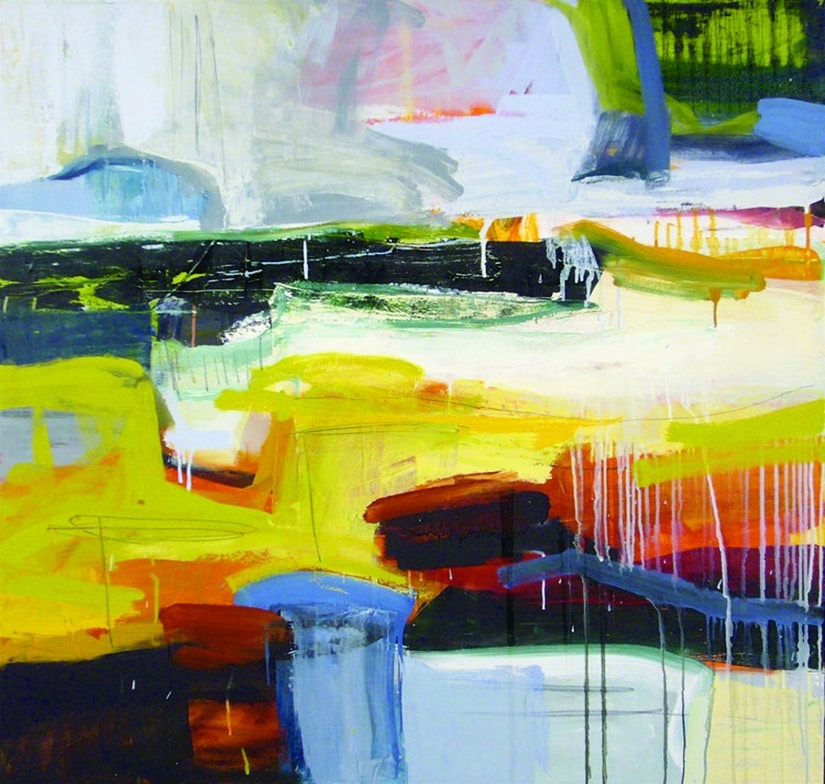 Established in 1992, the original gallery exclusively displayed the artwork of world-renown David Hostetler. The gallery moved to their Centre Street location in 2012, and the increased space allowed for the showcasing of many additional artists.
Hostetler's works appear in more than 25 museums and galleries, including the Museum of Fine Arts in Boston, Grounds for Sculpture in Hamilton, NJ and the Butler Institute of American Art in Youngstown, Ohio. His pieces are prized in numerous public collections from Nantucket to The Netherlands.
Born in 1962 in Charlottesville, Virginia, Rich is a Master of Fine Arts and Painting from Savannah College of Art and Design in Savannah, Georgia. He is currently a Professor of Art at Roger Williams University in Bristol, Rhode Island. His art work has been featured in galleries and permanent collections in museums and exhibitions throughout the United States.
"My paintings, drawings and prints explore in a language of abstraction, the notion of place. Weather and atmosphere act as a primal impetus in my work. The sea surrounding Nantucket Island, the warmth of a New England Fall and the mountains of my travels appear to me in a world of color and paint as I seek to understand my own place among these fleeting images."
Often working at a large scale, Rich comes to the canvas free of preconceptions and open to the possibilities of discovery. "Pictures and images are not the aim so much as a resolution that shapes color and mark into an illuminated landscape with the resonance of memory," Rich continues.
His work feels fresh and alive, continually offering surprises in color juxtapositions and special arrangements, inviting the viewer to dive in. Light and color, wind and water, observation and contemplation are stirred into wild scenes of abstract beauty that belie the careful control required to make them.
"It is my aim to probe the depths of an inner space through these meditations in light and color. My work whether in paint or print, is an intimate moment of reflection through image, a search for a deeper connection to place and a consciousness of the present moment."
The Hostetler Gallery is offering expanded hours during this week for Michael Rich's exhibition, opening until 8 pm Thursday and Friday, August 13 and 14.