by C. Oscar Olson
Nantucket is a place like none other. For more than a century it has been a safe-harbor for the arts, and as a result countless beautiful things have blossomed. Endless views and vistas, celebrated summers, and harsh, unforgiving winters translate into verse, poetry, paintings, prose, and plays. The island has also been a beautiful and iconic backdrop for film.
Jay Craven, award-winning director, writer, and producer, has found inspiration here since his youth. He has always been drawn to the unique spirit of our island. "I love Nantucket for its welcoming embrace of our work," he says, "It's a small, tightly knit community, and more than 100 people are drawn into each of our productions." His name is well-known in the world of film for low-budget, independent, and award-winning productions.
His film, Jack London's Martin Eden, is ready to be distributed. Filmed entirely on Nantucket Island, the movie premiered at the Nantucket Film Festival—the only film at the 2021 festival that was shot on-island. Audiences will be immersed in the story set at familiar locations like the Jared Coffin House, Thomas Macy House and Warehouse, Quaker Meeting House, Mason's Hall, the Starbuck mansion at 95 Main Street, and the American Legion Post 82, where island construction coordinator Jacques Zimicki supervised the building of three big sets.
The story is based on London's autobiographical novel. Set in 1909, it tells the tale of its namesake: a poor, uneducated man of the sea whose path crosses with that of Ruth Morse, a magnetic and intelligent young woman of means.
This timeless tale of star-crossed lovers reveals timely themes of class differences and impossible love, the tireless pursuit of the American Dream, and the quest for peace in an unpredictable world. "It's quintessentially American themes," says Craven, "pursuit of the American Dream, mad love, and the search for your place in an inconstant world."
Jack London was America's most popular writer at the turn of the 20th century, author of more than a dozen books, including Call of the Wild and White Fang. His novel Martin Eden inspired Ernest Hemingway, John Steinbeck, Susan Sontag and Upton Sinclair, and many more distinguished authors.
The story told by Nantucket's raw yet simple setting resonates well with Craven's approach to filmmaking. "I make films set in earlier periods of New England, so Nantucket is a natural." This setting also makes sense for his cast and crew. "We're able to get reasonable prices for off-season dorm housing for our students. They can walk into town from their dorms at the Yacht club, which gives them freedom and the ability to explore the island. It's a beautiful place, and I like to make films that take viewers into a distinct and beautiful world."
A longtime Vermonter and co-founder of Kingdom County Productions, alongside his wife, Craven and his family started living in Wellfleet on Cape Cod in 1969. His sister lives in Falmouth, and his brother is a teacher at Nauset Regional High School in Eastham. Craven's connections to Nantucket and Martha's Vineyard go back to college summers decades ago, when he fell in love with both islands.
Craven's cast for Martin Eden includes Andrew Richardson in the title role and Hayley Griffith and Annet Mahendru as Ruth Morse and Lizzie Connolly, respectively. Richardson trained at Carnegie Mellon and London's Royal Academy of Dramatic Art and Royal Academy of Dance. His credits include eight film and television productions along with theatrical performances of "Taming of the Shrew" and "Othello."
The film was produced through Jay Craven's Semester Cinema film intensive program in which 28 professionals mentored and collaborated with 35 students from multiple colleges across the country. "Students played substantial roles in every aspect of production. Their fingerprints are everywhere, from casting and costume design to sound recording, location scouting, and script supervising. They also built sets from scratch, including one for an early 20th century laundry and another for a New England tenement duplex."
The screenplay for Martin Eden was developed by Sarah Lawrence College students in Jay Craven's class "The Art of Adaptation: Screenplays and Films Developed from Other Forms of Literature." Further screenplay development and revision took place during Cinema Sarah Lawrence's pre-production period on Nantucket.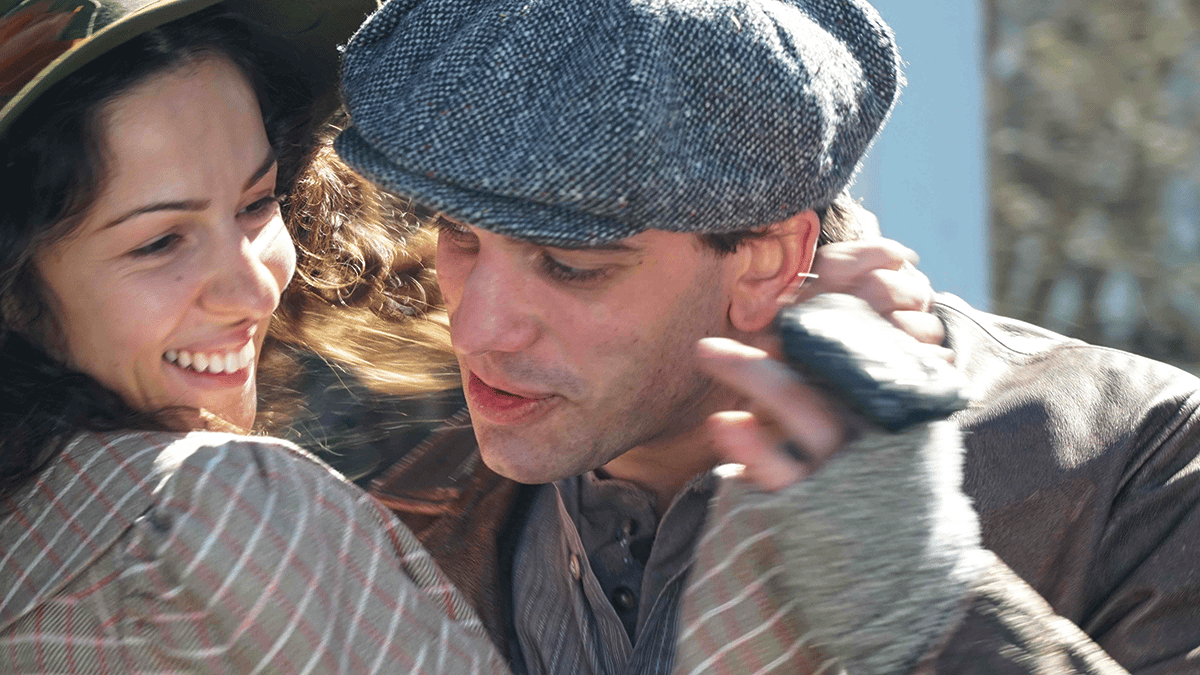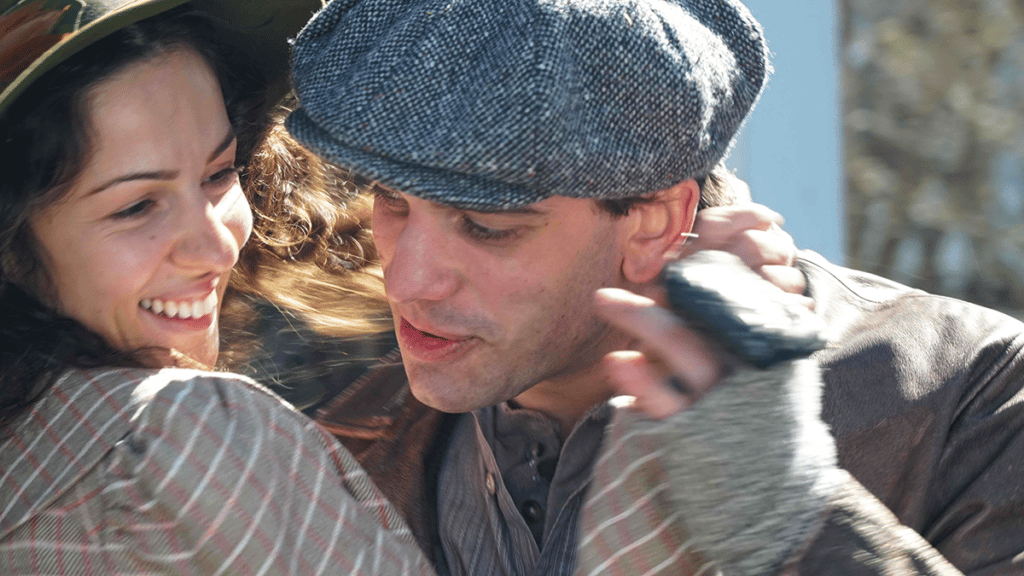 Craven finds his fire when working with a new and burgeoning generation. "Young people are brimming with vitality and imagination," he commented, "I was young when I discovered my passion for film. I enjoy connecting with young people who are at that same stage."
There is always something to learn from your peers, no matter the age difference. "They know things I don't. I learn more from them, including when I try to explain my ideas or advice or guidance. It's always fun. When working with students, you share what you know, combine talents, and invite them fully into this dialogue and process where everyone participates and contributes substantially to something larger than any of us."
Of the 30 actors in Martin Eden, five are island residents and veteran actors Susan McGinnis, Vince Veilleux, Sarah Fraunfelder, Jack Bulger, and Roan LaScola. Several of these Nantucketers have worked previously with Craven.
The first film Jay Craven shot on Nantucket was Peter and John in 2012. This movie, set in 1872 and largely filmed near Great Point and Coskata pond, was the story of two brothers who were rivals. In 2016, Craven brought another movie to Nantucket Island. Wetware depicts a dystopic future and brings to light some of the ethics surrounding the technology of today. Craven brought with him a team of 12 professionals and 35 students hailing from colleges around the country. Wetware featured more than 20 actors, including Nantucket residents Susan S. McGinnis and Jack Bulger
Early this year, Craven returned to Nantucket with his students to film scenes for his ambitious Revolutionary War period piece titled Lost Nation, his tenth feature film. Scheduled to be released in 2023, the movie, which tells the story of Ethan Allen and poet Lucy Terry Prince, the first African American writer to ever be published. Nantucket residents you may see in the film include Jack Bulger, Michael Kopko, and a number of local extras.
Nantucket speaks loudly in all of the films Craven has made here. "I have strong feelings about place. I've made four films on Nantucket that have each given me a new way for discovering this unique, mysterious, and fabulous island. And I like how this sense of place works its way into my films." The final message in the ending credits says it all: "Heartfelt thanks to the town and the people of Nantucket for a hundred daily kindnesses."
Martin Eden will definitely be worth the watch. For more information on timing and tickets for the August 30 screening, visit Nantucketdreamland.org.