Eye on Style: R. Simantov
by Suzanne Daub
Inspiration for great design often comes from the natural world around us, and it doesn't have to be applied large-scale. Some of the most exquisite design fits in the palm of your hand: a butterfly, a shell, a feather, a rose…
R. Simantov is passionate about design—he often gleans inspiration from Nantucket beaches and gardens. And in his small oasis in the heart of town, he draws his designs to create stunning jewelry that is destined to become heirlooms.
Simantov has been well-known in the world of jewelry design for decades and has been on Nantucket Island for nearly 20 years. His shop at the corner of Old North Wharf and Easy Street has become a gathering place for people who celebrate design.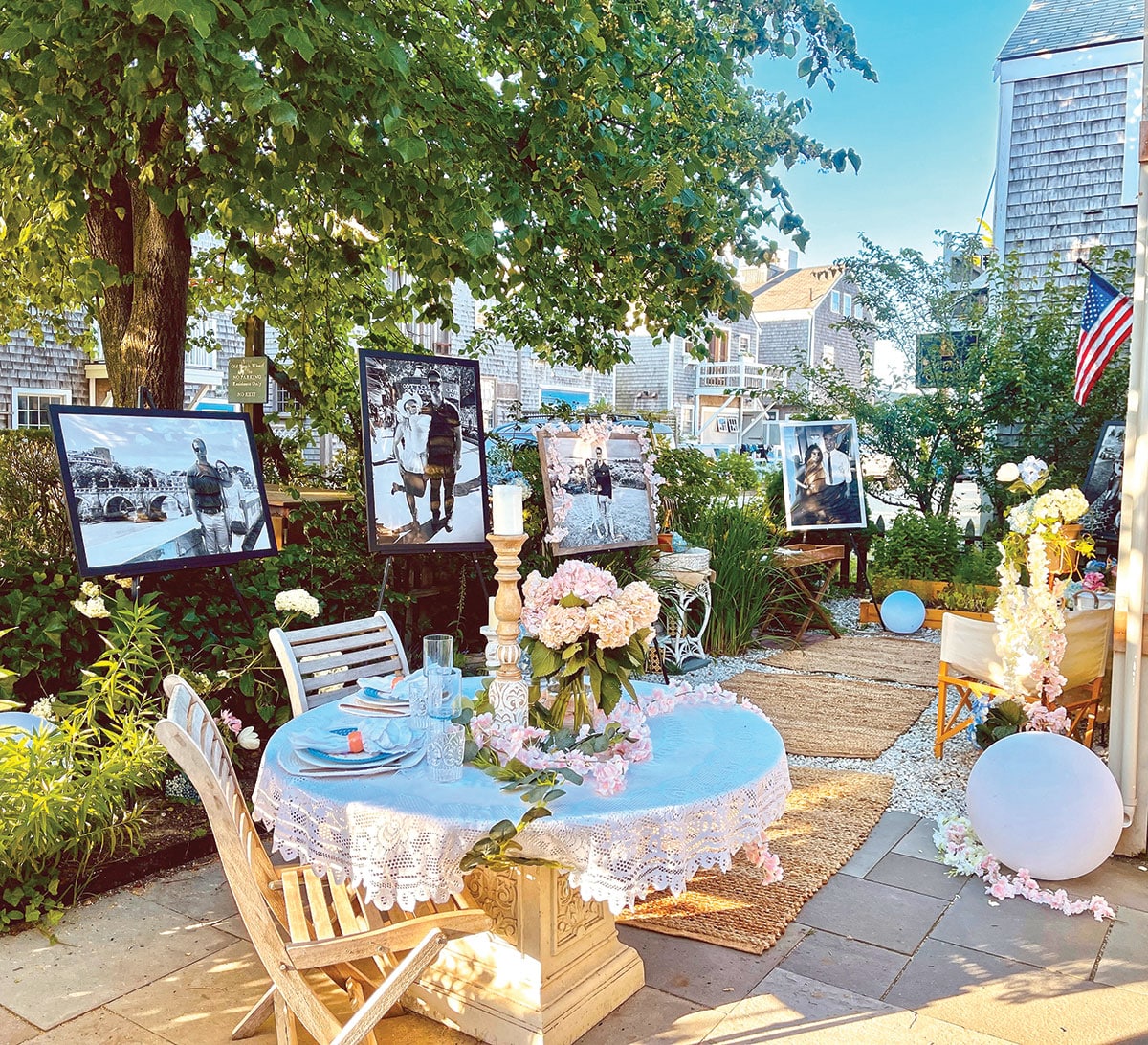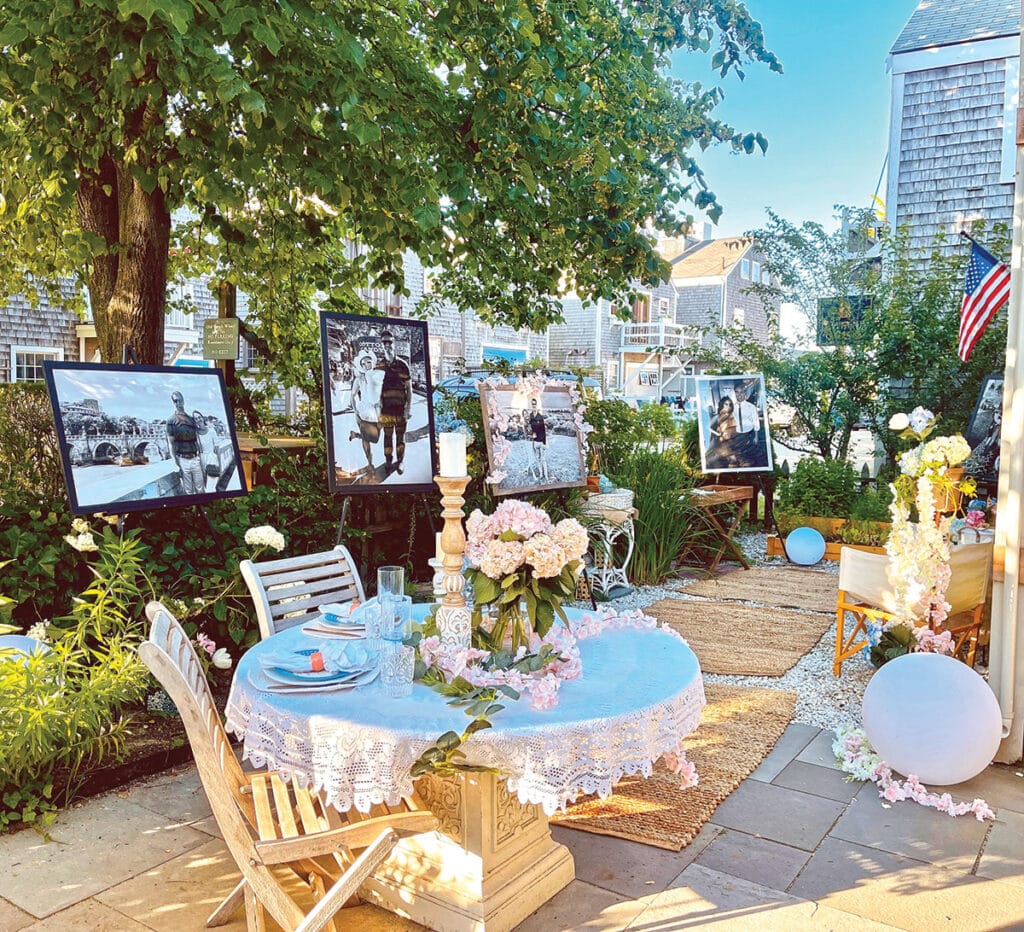 It's also become a place to celebrate life. Lately his garden patio has been used as the venue for small fundraisers, for a bridal shower, and even for a beautifully planned proposal (she said yes!). Reubin has hosted al fresco dinners for clients who have become friends. Friends who love to shop together contact him for showings in his downtown oasis: refreshing libations, nature, and gems, it seems, go very well together for an afternoon of shopping.
As I entered the low fence that barely contains the colorful plantings in the garden at R. Simantov on a recent sun-dappled island morning, it was Ella who first greeted me. Reubin's charming 7-month-old Labradoodle Havanese puppy, her paws on the top of the fence, looked at me with bright eyes and gave a calm "hello" (I'm sure she smiled). After the initial hospitality, she was happy to curl up nearby as Reubin chatted with me about jewelry, design, and his love of both.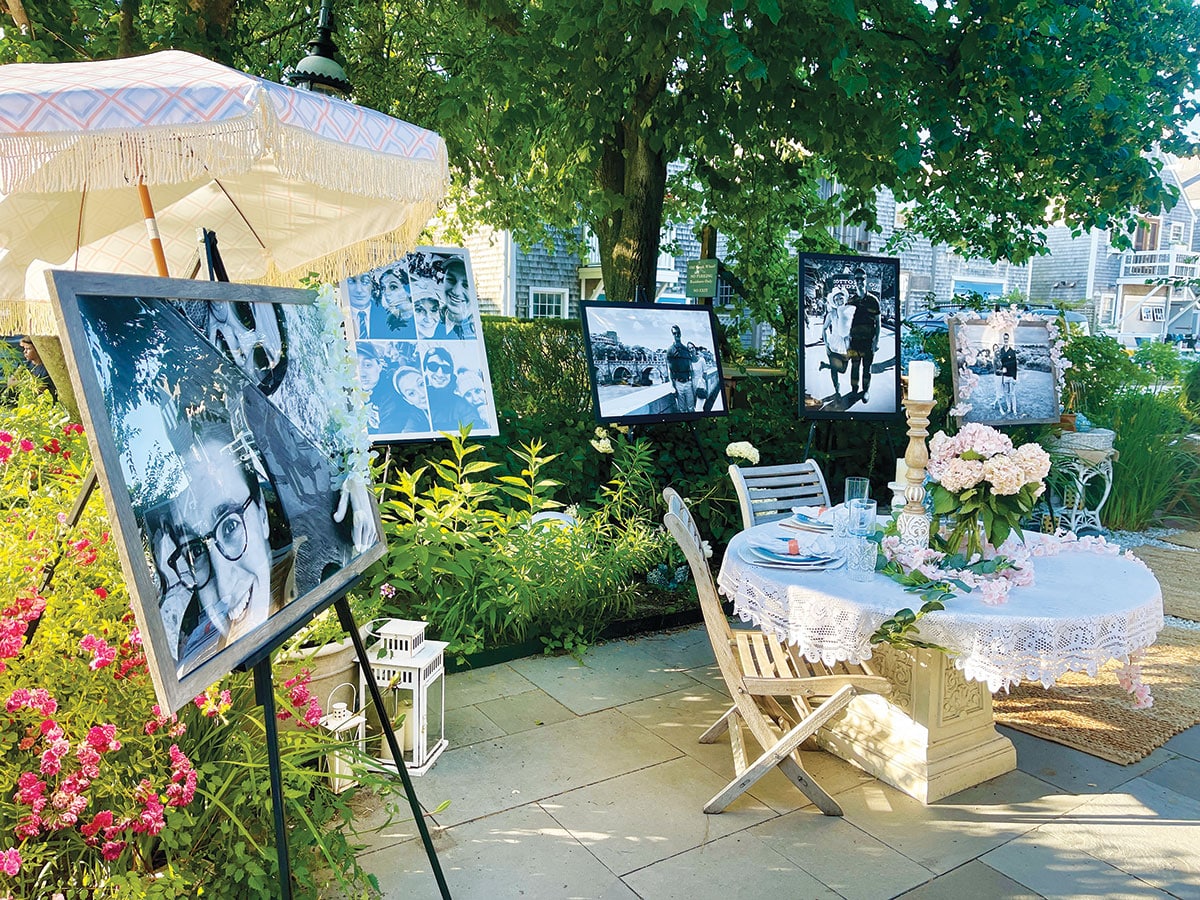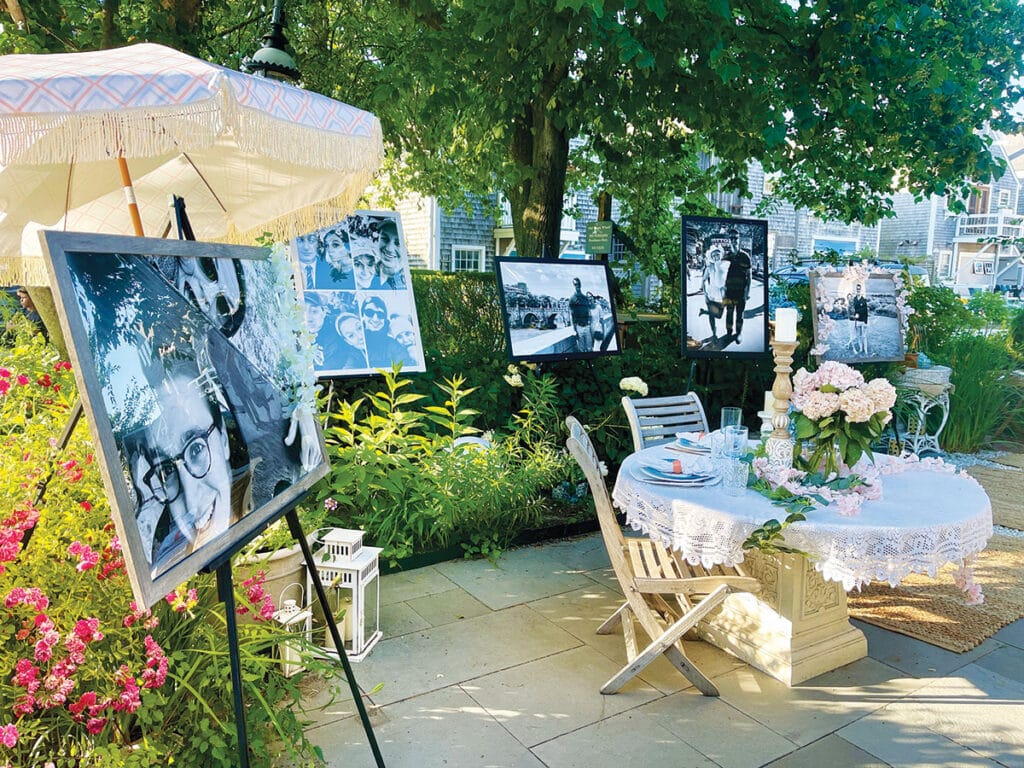 This year, he said, rings and earrings have been popular, and he is noticing more people interested in jewelry with gems. "What is blowing my mind is that my clients this season are younger, but they have the same level of sophistication and appreciation of the artistry of the jewelry designs…They are not just after bling."
Over the years, Reubin has forged relationships internationally with suppliers and highly skilled craftspeople. His team seeks out and buys extraordinary stones, rough cut, which are then cut and shaped to fit his designs, which are both innovative and classically timeless. It's often the gemstone that inspires the design, he explained. His many connections keep him apprised of what is coming out of the mines. This means that Reubin is able to obtain the unusual: exceptionally saturated blue aquamarines, Burmese pigeon blood rubies with amazing depth, rare colors of tourmaline—peach, pistachio, orange, honey, blue, and more.
R. Simantov has an intuitive sense of design: he meets with clients one-on-one get to know them and to help them define what they seek. He guides them instead of dictating, helping them to understand possibilities. "The client is the designer," Reubin explained, "we add to the completion of their vision." To illustrate, he brought out some pieces he is in the final stages of creating for a mother and daughter: butterflies that, when finished, will fit together seamlessly to be worn as one or separated when the daughter is old enough to wear hers. Sculpted in gold and silver, inset with specially cut gems and black opals, they're engineered to flutter gently with movement. Reubin was clearly excited to show his client the finished design. "I love this: working with clients and making them something that will be in their family for generations."
We left the garden and looked inside the shop where his gorgeous jewelry collections are surrounded by beautiful murals by island artist Zoe Markham. Markham also paints the shells on which some of R. Simantov's jewelry is displayed. A patron of arts in addition to jewelry, Reubin likes to help talented young Nantucket artists like Markham, and like Kelley Jepson, who transforms natural found materials in to wildlife sculptures like the ones adorning the walls along Simantov's garden patio.
The ambiance at R. Simantov, the hospitality, the exceptional art and design: it all combines to celebrate life, and to make shopping an extraordinary experience to be shared.
R. Simantov
Old North Wharf at Easy Street
Open Daily for the Season & by appointment
508-228-2918 or 917-324-4410 • rsimantov.com