by Catherine Macallister
High-end fashion has found its home on Nantucket, and shoppers are delighted by the carefully curated pieces, accessories, and apothecary items brought to the island from places like Italy, New York, and France. Serenella and its newest sister store, Serenella X La Double J, offer a reprieve from the summer heat and the opportunity to indulge in runway-worthy fashion, selected for the shopper who is looking for the newest and trendiest. Serenella has been a part of the downtown Nantucket shopping experience since 2010, has helped shape the fashion scene on our island, offering a customer-centric shopping experience, guaranteed to excite the most discerning shoppers.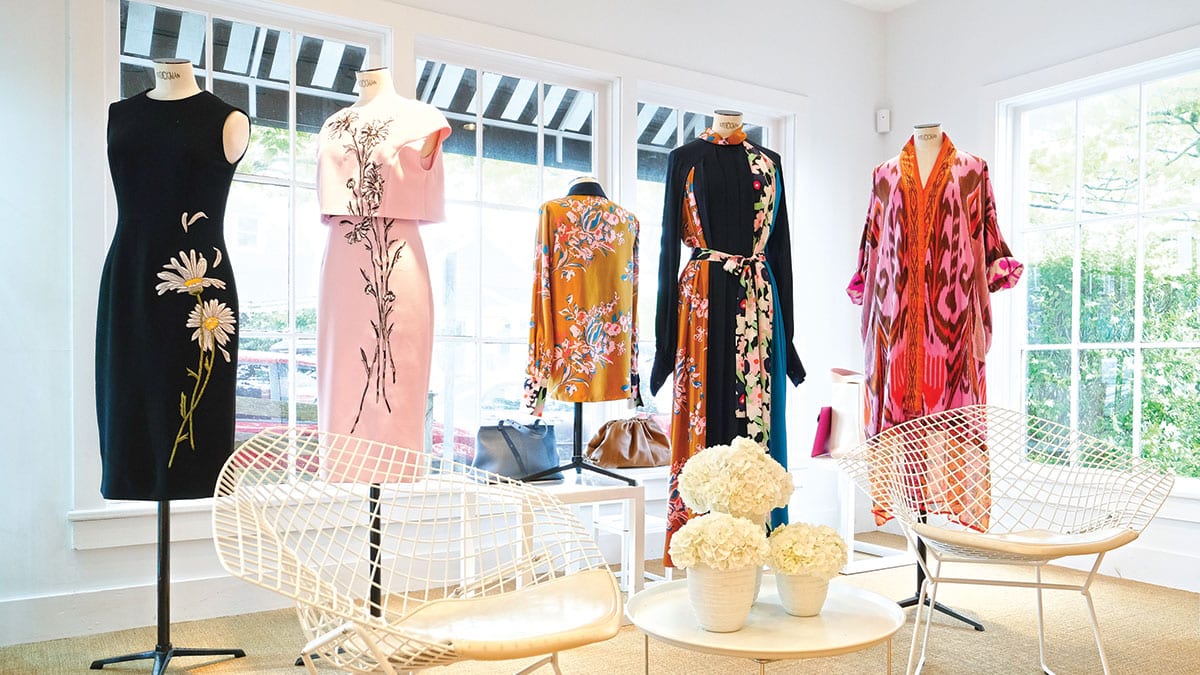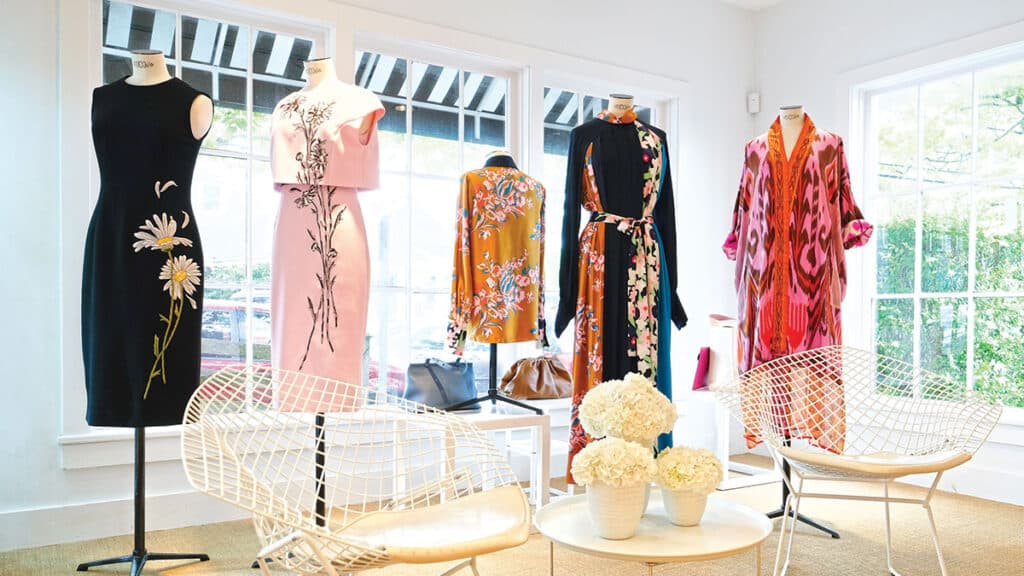 Owner and curator for the store, Leslee Shupe, took ownership of Serenella in Boston in 2003, just after graduating college. She knew that Nantucket would be her "first choice for a second destination location." She opened Serenella of Nantucket in 2010 and has continued to grow the business, opening their Palm Beach location in 2017, and a second specialty collaboration, La Double J X Serenella, on Nantucket this season. Shupe's careful eye sets her apart: "I am forever researching and sourcing the 'best of the best' for our sophisticated, educated, and discerning clientele," says Shupe. Shupe has taken to the runways in places like Milan, Paris, and New York, carefully choosing which pieces to include in her Nantucket, Boston, and Palm Beach locations. She believes "clothes become a means to showcase your personality," and "selects only what she deems stylish, modernist, creative, and elegant."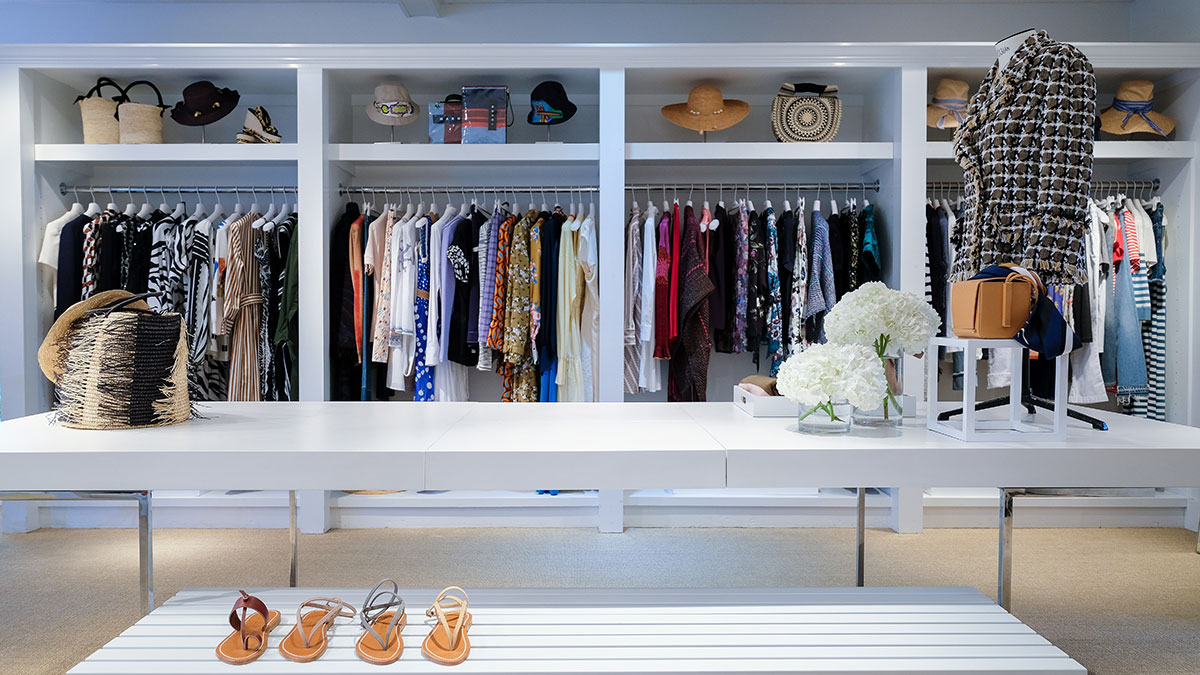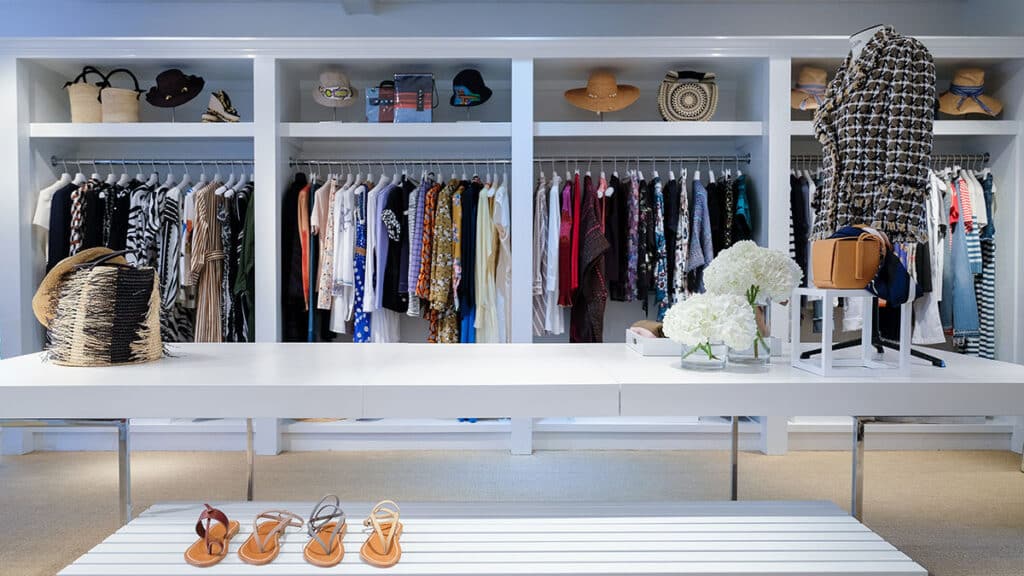 Located at 9B South Beach Street, near the Nantucket Yacht Club, this luxurious designer haven will catch your eye with an array of exciting and inspirational pieces on display in their front window. When you step inside, a sleek and modern set-up invites comfortable browsing among the vast array of designers. Whether shopping for your favorite designer like Le Sireneuse, Nazzy, and Thom Browne or looking for a sophisticated weekend getaway outfit, you can find it at Serenella. Shupe offers a "total customer service experience," catered to your tastes in designers and your search for unique patterns and prints. You will find everything from "the up and coming and established A-List leading designer," says Shupe. While there are still plenty of summer styles and pieces to look forward to, the pre-Fall collections have arrived with ready-to-wear pieces and "true Fall items." Be on the lookout for cashmere by Leret Leret and Thom Browne, as well as shopper favorites from cult streetwear designers like Wales Bonner. When you shop Serenella, you are getting a unique insight into Shupe's world of fashion and her understanding of "form and function..and sensitivity for luxury fabrics and accessories, along with great personal panache."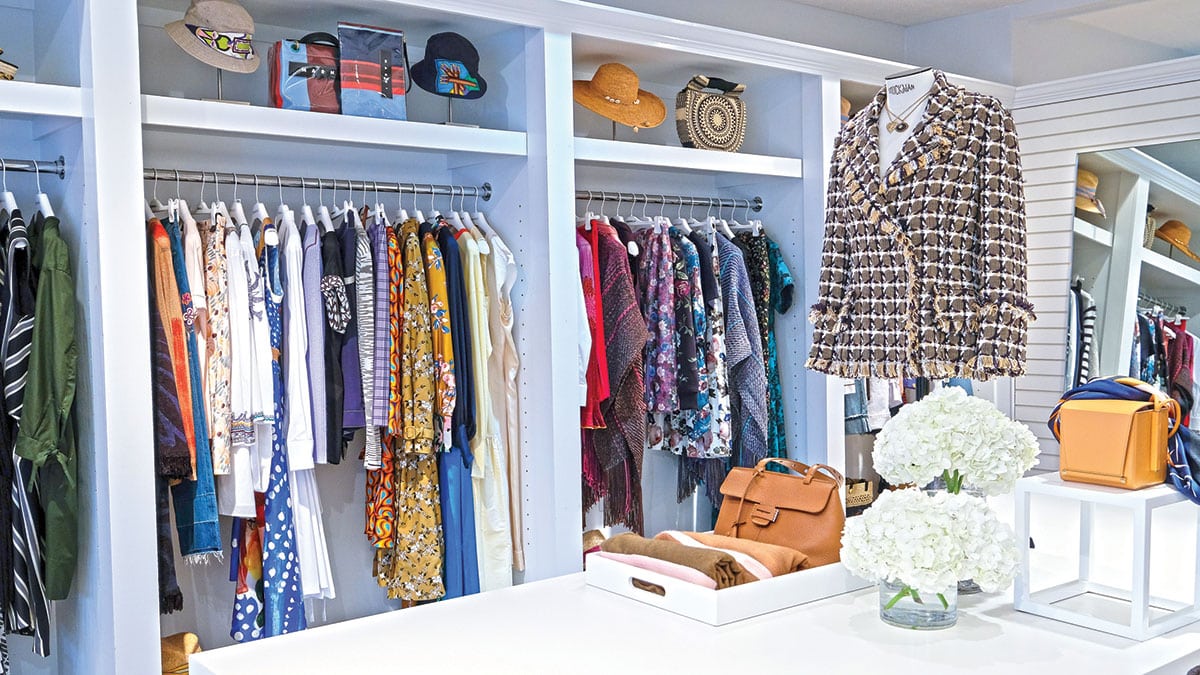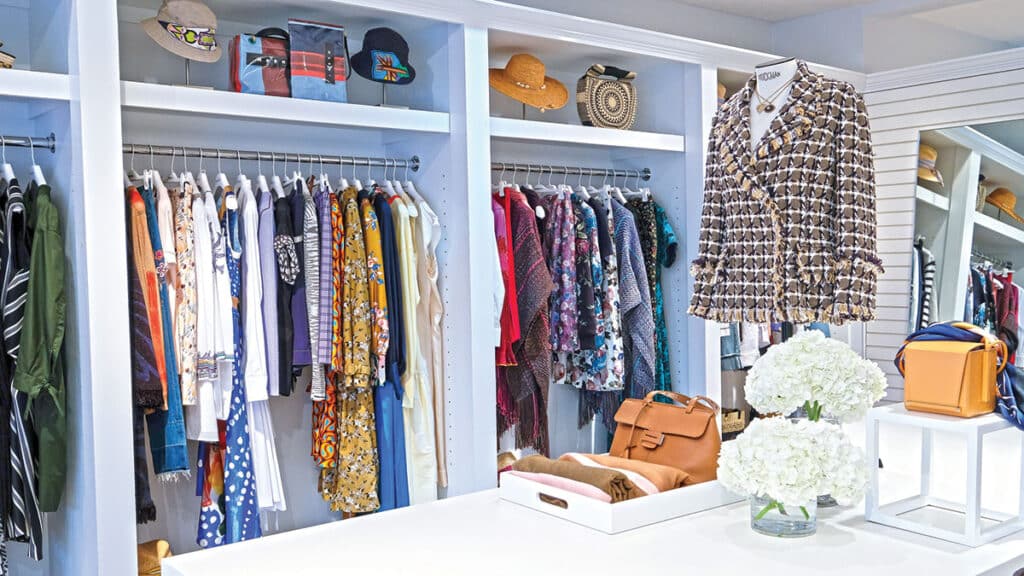 A second location has recently joined Serenella on the island, Serenella X La Double J is an exclusive brand partnership that offers ready to wear items, accessories, home goods, and apothecary items. This new shop at 44 Centre Street provides a summer escape to an Italian paradise, featuring the exclusive brand, La Double J of Milan and Acqua di Parma. The store carries "eye-popping prints and vibration-raising colors" that will transport you from our cobblestone streets to Milan. La Double J Founder, JJ Martin, "writes a love letter to Italy, collaborating with local artisans to preserve and celebrate the culture [of Milan]." And JJ is thrilled to be working with Shupe: "Leslee's shop is divine. She has such a loyal following and cares so much—we got lucky to have such a dedicated partner." Designer houseware items from places like Muse Bespoke, Novegr, and Saved NY are also featured. Aqua di Parma is offering a specialty apothecary line that has collaborated to support La Double J. And the Double J Goddess Collection reimagines goddesses with an approachable and artistic bent.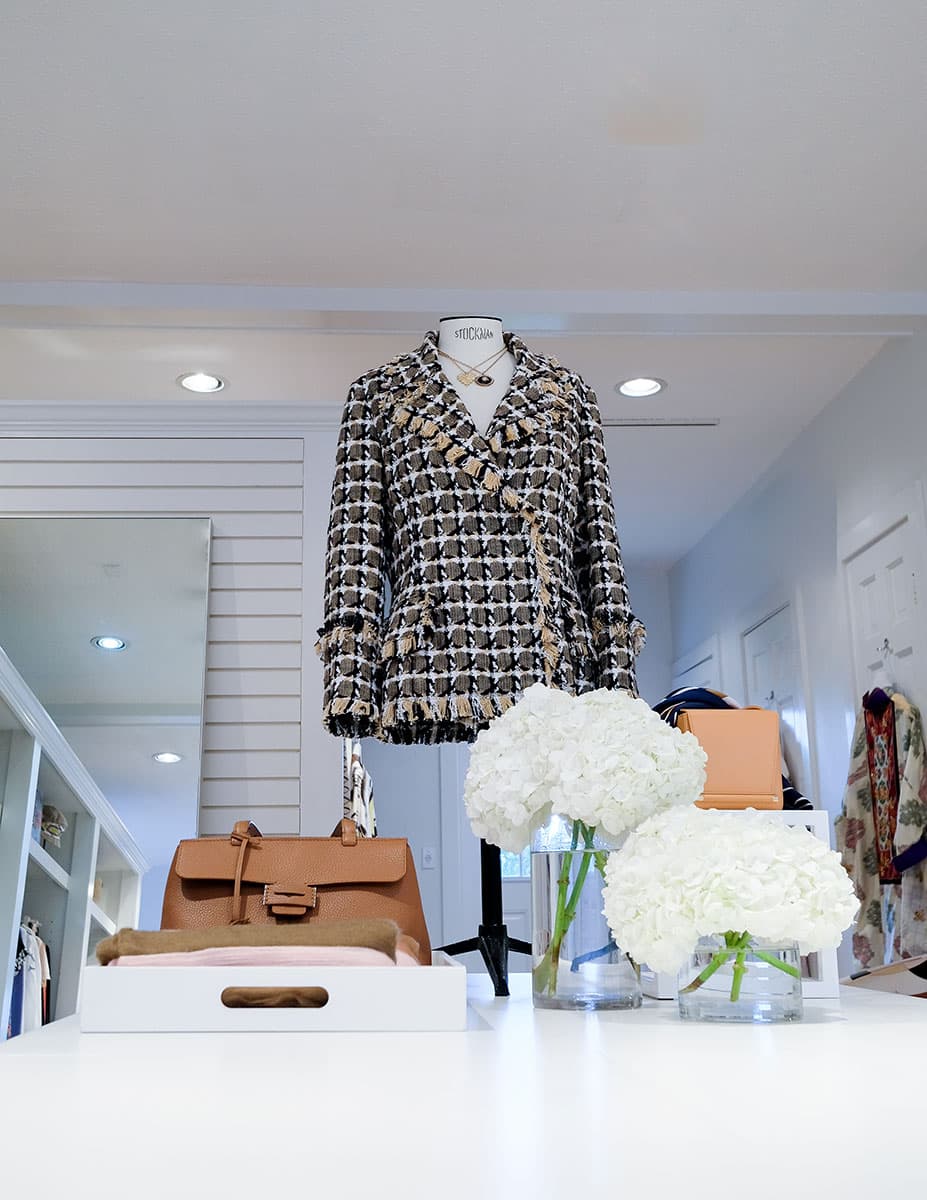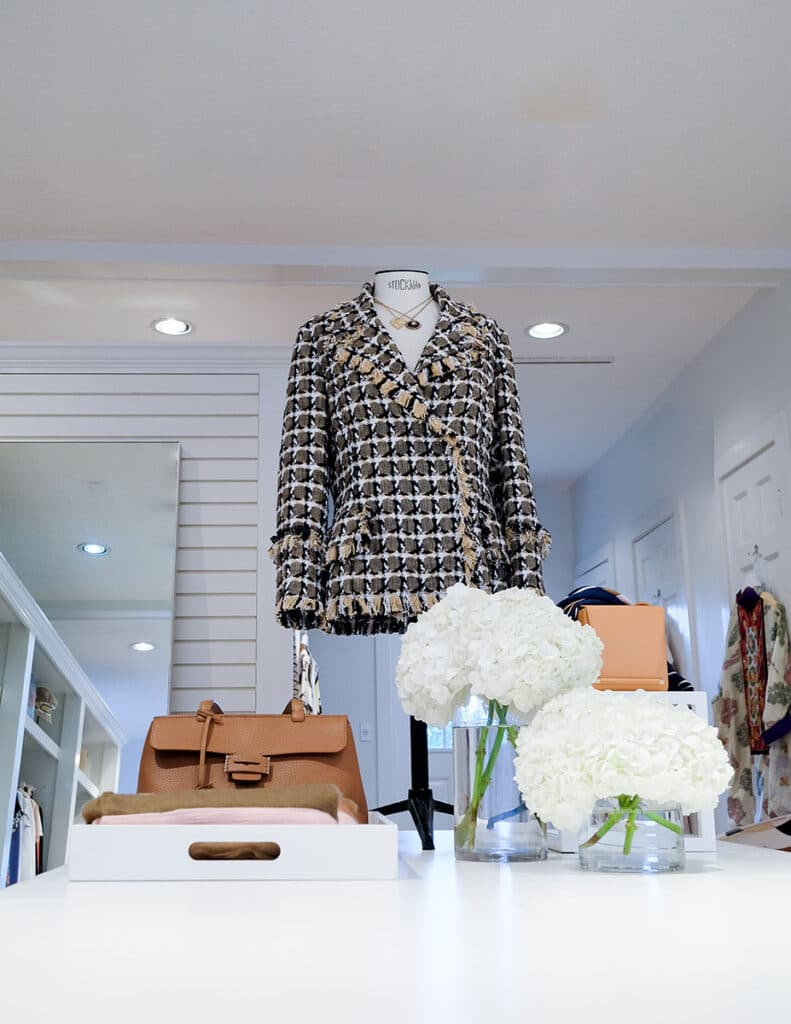 As Martin commented, "there's something joyful about busting out with a colorful print—it brings a sense of joy to our everyday lives…a jolt of enthusiasm that gets you smiling. This is feel-good fashion."
For a decade, Serenella has been the go-to fashion hotspot on Nantucket, and both the shop on South Beach Street and the new collaboration with Double J on Centre are must-visit shops while on the island. Don't miss your opportunity to indulge in high fashion and see why Serenella remains a must-stop Nantucket shopping experience.
Both locations of Serenella are open daily from 10 am-6 pm. For online shopping needs and a complete list of designers, visit serenellausa.com. Be sure to follow their Instagram @serenellausa for exclusive insights into new products and collections. Like many retail locations during the pandemic, Serenella has continued to take the proper precautions to ensure a safe shopping experience. Once the shopping climate allows, it will return to hosting some of their in-store events that offer exclusive pieces.
Serenella • 9B South Beach Street • 508-228-3400
Serenella • 44 Centre Street • 508-690-3400
serenellausa.com