by Sarah Teach
The Nantucket Lightship Basket Museum will host their annual Baskets & Bubbly Champagne Brunch&   Auction this Sunday, July 22, from 11 a.m. to 2 p.m. at the Great Harbor Yacht Club. Auctioneer Rafael Osona will host a live auction featuring fabulous lightship baskets and other luxury items. From an original Harry Hilbert compote to a private lesson with master basketmaker Karol Lindquist to glistening Nantucket bay scallops shipped to your winter home, you can take delightful pieces of the island with you wherever you go.
With several full days of auction item previews at the museum at 49 Union Street (drop by any time between 10 a.m. and 4:30 p.m. from today until Saturday the 21st), you will be able to set your heart on an item and win it on auction day!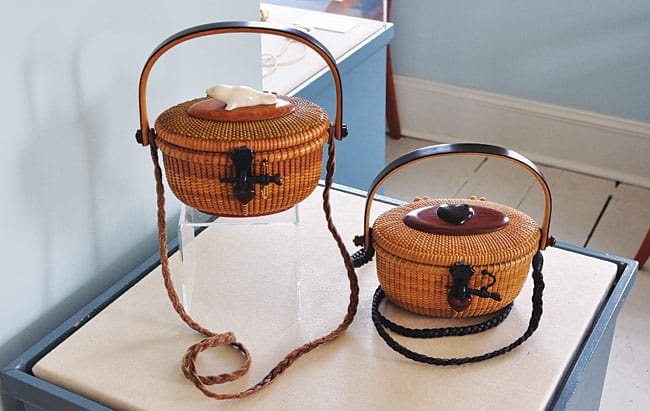 Reservations are required by this Friday, July 20; absentee bidding is available. Register to participate by calling the museum at 508-228-1177 or by visiting www.nantucketlightshipbasketmuseum.org. Don't miss this exclusive event for lovers of Nantucket's iconic heirloom.