Bartlett's Farm is widely known for their freshly harvested produce, quality groceries, tasty take-out, and a garden center chock full of colorful flowers and plants for both indoors and out. My window boxes are full of bright and cheery flowers and fragrant herbs from the farm. Bartlett's is also a place I go when I am looking for that hard-to-find ingredient for a recipe or need to pull together an evening of entertaining friends in a hurry. Their New England cheese selection is outstanding for when I need a taste of Vermont, and their freshly prepared housemade spreads, dips, salads, and desserts are delicious. Pair a couple of those with a bottle of wine from their cooler and you're all set for a picnic on the beach or a cozy night at home.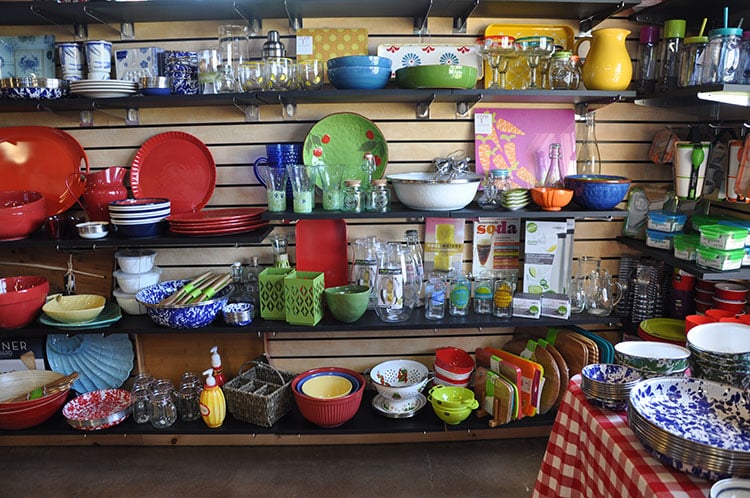 Apart from the plants and food they are known for, did you know that Bartlett's Farm also carries gifts, home accessories, and items for stylish and easy island entertaining? This is an area of the store I haven't explored much on my visits to the farm, so I thought I'd look into it further.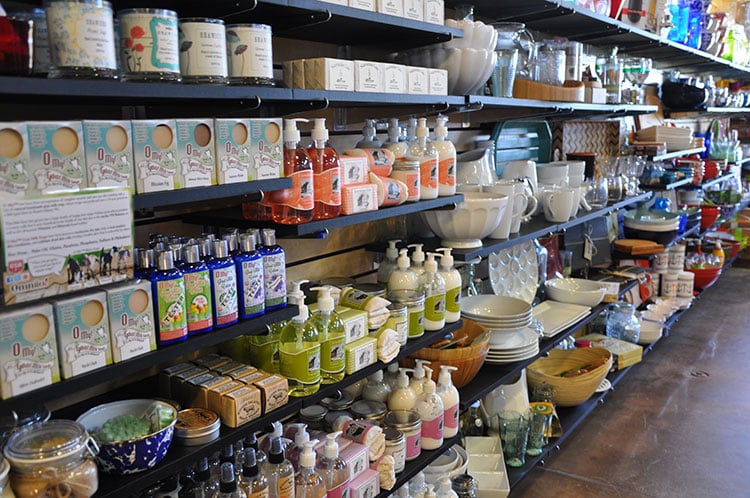 Gift manager Kate O'Brien does a fantastic job of selecting items to sell in the store, she has a good eye and understanding of what islanders are looking for. There is an extensive variety of serving bowls, baskets, platters, plates, dishtowels, glassware, and kitchen tools on display. Their nautical cutting boards in the shape of the island, whales, and ship wheels would make an ideal addition to any Nantucket table spread. Bartlett's Farm is also a great place to put together a stylish hostess gift-they have everything you need, right down to the cards and gift wrap.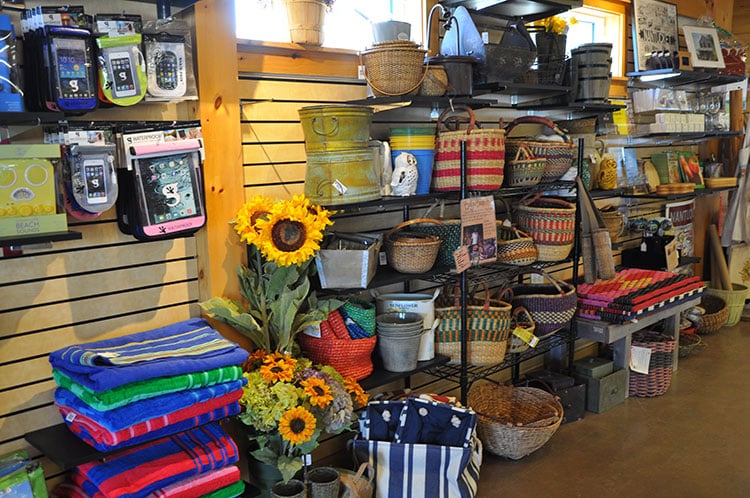 In addition, they carry beach chairs, towels, umbrellas, beach bags, soft-sided coolers, waterproof covers for your iphone or ipad, radios, and a huge selection of toys to make for the perfect day at the beach. Grab a couple of sandwiches from the deli case, and you're all set!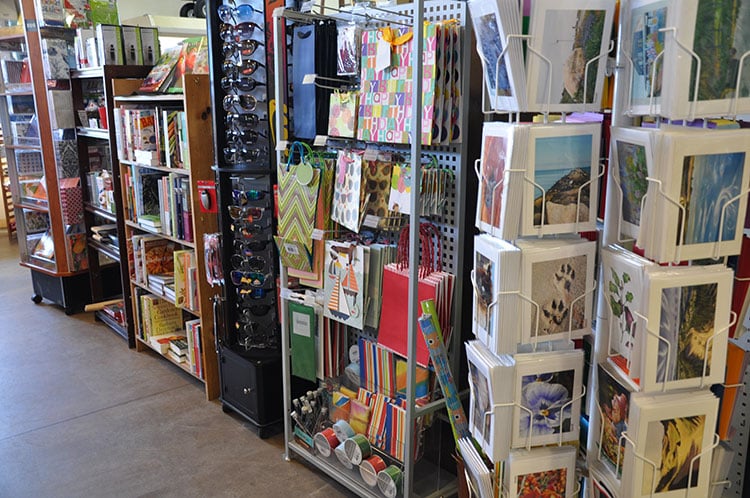 The next time you take a trip out to Bartlett's Farm, remember they are more than just groceries! The farm is open daily at 33 Bartlett Farm Road from 8am-6pm and their sister store carrying produce and their prepared food is located on Old South Wharf and open daily from 10am-6pm.