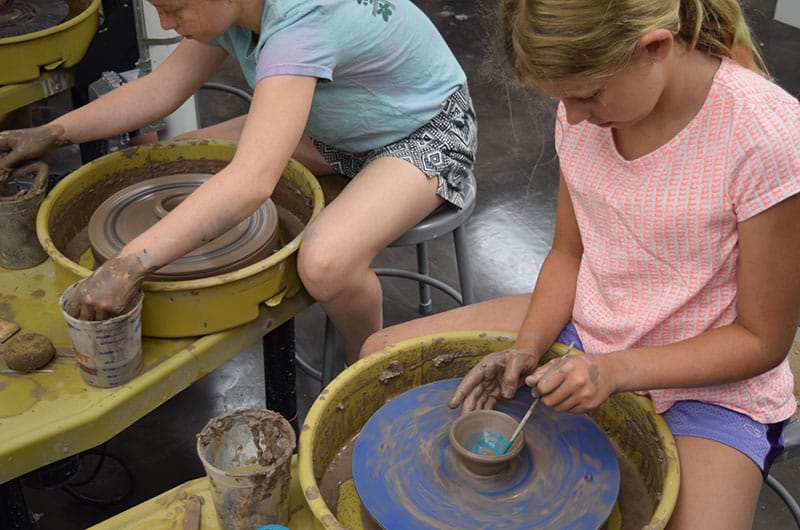 The Artists Association of Nantucket has been dedicated to art education since the organization was founded, and this includes a mission to nurture artists of all ages. This week, AAN will host a Kids' Art Show featuring art created during the past year in classes and workshops at their Visual Arts Center on 24 Amelia Drive. "It is wonderful to have a gallery at the Visual Arts Center where we can exhibit the work being made in our programs, especially the children's art. Education programming for both children and adults is central to our mission, and we are always pleased to see the work made in our beautiful new studios," said AAN executive director, Cecil Barron Jensen.
"Since moving into the VAC, AAN programming opportunities have grown tremendously, and our students and their families are so excited by the many new classes and teachers. In addition, we are delighted that we've been able to reach out to new students thanks to added collaborations within the community," said AAN Children's Arts Program Director, Lori Garrabrant. "Everyone is going to love seeing the kids' art."
The gallery hours are Monday through Friday from 9 am to 5 pm, and the exhibition will be on display until Wednesday, June 15.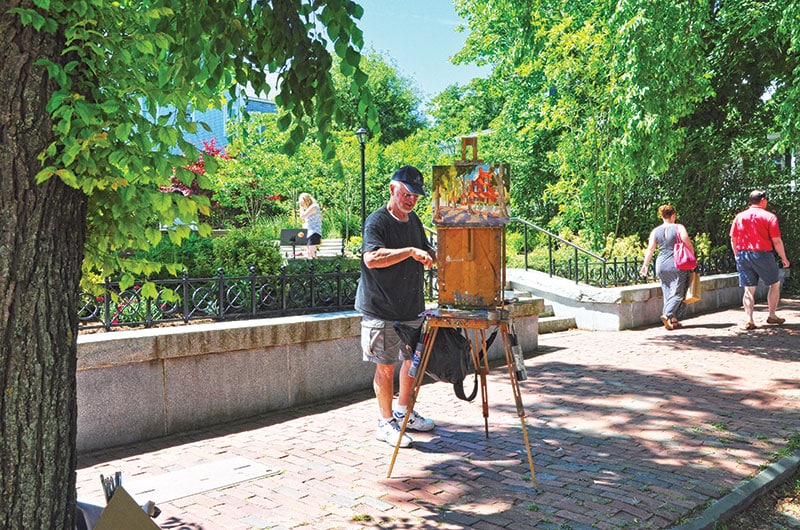 Starting Tuesday, June 14, the Artists Association will host its fifth annual Plein Air Festival through Sunday, June 19. The festival will end with an evening reception and presentation of the Frank Swift Chase Awards in the Cecelia Joyce & Seward Johnson Gallery, 19 Washington Street.
Plein Air Nantucket is open to all artists, at any skill level, who wish to paint in the fresh air and pristine scenery of the island, and enjoy the camaraderie of painting with peers.
A huge proponent of en plein air painting, Frank Swift Chase taught outdoor classes starting in 1920 through the early 1950s, and the core of his regular students became the founders of the AAN. In this spirit, AAN annually hosts Plein Air Nantucket.
"This year I'm scheduling a Brant Point plein air paint-out on Wednesday of the festival," said festival founder Robert Frazier. "Open to all artists, we encourage the public to come and watch us paint. We'll be there from 10 am until at least 2 pm. We're also continuing with a popular feature called the Wet Wall, where art works that have been completed as part of the festival can be posted at the Gallery immediately each day for the public to view and purchase," added Frazier.
Interested painters may sign up on Tuesday, June 14 beginning at 9:30 am in the gallery. There is a small entry fee of $10 for up to four works. All artists' canvases are limited to 14 x 18 or smaller, and will be stamped by the AAN at registration.
For details about this and other Artists Association shows and exhibitions as well as their classes, workshops, and other programs, visit nantucketarts.org.