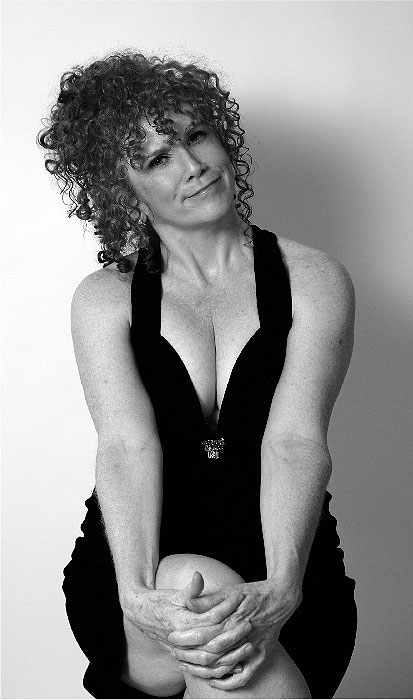 Theatre Workshop of Nantucket has a new addition to it's 60th Anniversary season: Amy Stiller in Just Trust one night only, Sunday, September 11 at 7 pm in Bennett Hall, 62 Centre Street.
This one-woman show is a semiautobiographical journey of a spiritually struggling young woman, striving to emotionally survive as the only non-famous person in a very famous family. Losing herself in the arms of an insecure comedian on the rise in Hollywood, and ending up as a patient to a therapist with challenges of her own, she tries reconnect to the magic of her childhood and find her own creative path in a culture that values celebrity above everything else, learning to trust that she is enough. Just Trust was performed this past summer at the Cornelia Street Café and Dixon Place in Manhattan and will be appearing at Afterglow: Provincetown Live Performance Arts Festival this September.
Amy Stiller is an actress and comedienne. She has been seen in both film and television, most notably on Inside Amy Schumer, Bored to Death, King of Queens, The Secret Life of Walter Mitty, and The Cable Guy among others. She has performed in regional theatre and Off-Broadway, credits include I Ought to Be in Pictures, Beau Jest, The Heidi Chronicles, and Down the Garden Paths, written by her late mother, Anne Meara. She also has starred on the Theatre Workshop of Nantucket stage in Born Yesterday and Fully Committed, among others. She is published in two books: No Kidding: Women Writers on Bypassing Parenthood (edited by Henriette Mantel) and Dirty Laundry: Real Life, Real Stories, Real Funny (edited by Maggie Rowe and Andersen Gabrych). When she isn't making Jerry Stiller laugh in his living room on the Upper West Side, this is what she has been doing…
The New York Post said of Stiller: She " aims for something a bit deeper, more intense and realistic…Stiller convincingly becomes her characters, whether she's portraying a shallow motivational speaker…a self-absorbed matron… or an anxious insecure Jane Fonda creating a video for actors on how to audition…"
Tickets for this show are available from the Theatre Workshop Box Office at theatreworkshop.com or by calling 508.288.4305 (local) or 866.811.4111. The Theatre Workshop Box Office is open Tuesday through Friday from noon to 5pm on the second floor of 50 Main Street.