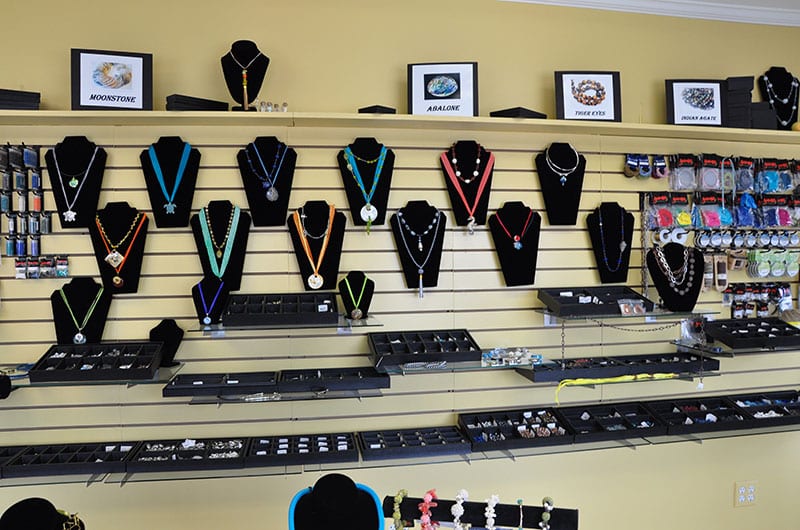 As someone who very often finds herself making her own fashion accessories, the idea behind Jan Jaeger's new bead store, Akimbo, really intrigued me. Jan was inspired to open the shop after traveling with some creative friends to New York City and visiting with bead wholesalers. The wide variety of dazzling colors, shapes, and sizes of the gemstones sparked her interest, so she bought some of the beads and took the time to learn about the craft. She was soon turning out pieces of her own beaded jewelry, and the process of bead selection and jewelry creation became an exciting hobby.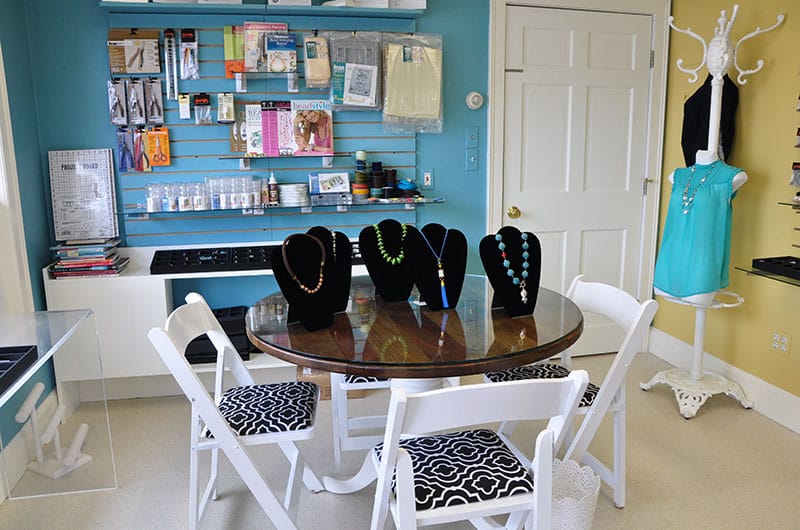 When the small space next to Geronimo's (Jan's pet store) became available, she jumped at the opportunity to share her passion with Nantucket. Akimbo has everything you need to create a beautiful piece of your own signature jewelry! Trays of gemstones, glass, ce-ramic, metal, and pearl beads line the shelves and the walls are adorned with stringing ma-terial, earring wires, toggles, clasps, chains, and tools.
There are sample pieces throughout the store to gather inspiration from, or browse through some of the beading instruction books they have available.  You can purchase things to take home to work on in your own time, or you can sit down at their work table and create your jewelry right in the store.  Their staff is incredibly knowl-edgeable in the art of beading and can help guide you through the process if you wish.  The piece of jewelry that you create will be extra special…to have a pair of earrings, necklace, or bracelet that you chose the beads for and made with your own hands!
Jan and her staff are working on a schedule of jewelry making classes for this summer, so check in with them soon.  I think this will also make a great inexpensive rainy day activity with the kids or a fun start to a girls night out. Akimbo is located at 119B Pleasant Street, next to Geronimo's and is open from 10am to 5:30pm, closed on Wednesdays and Sundays.