by Jenny Benzie, Advanced Sommelier of Épernay
The sun is finally brightly shining, and you have your favorite beach blanket ready to go in your newly monogrammed tote from Blue Beetle. Your pile of recommended summer reads by local bookworm Tim Ehrenberg and your friends at Nantucket Bookworks and Mitchell's Book Corner are conveniently located tableside for easy access on your way out the door to spend a relaxing afternoon at Surfside Beach.
Reading a book takes our mind on an adventure like none we could ever possibly have ourselves. The words we read are the heart and soul of someone else…in a sense, we get a taste of what the writer is trying to tell us, and, if the "meal" is good, we continue to read more. The same can be said about enjoying a glass of wine and feasting on what the winemaker has prepared.
In honor of the 8th annual Nantucket Book Festival, here are some perfect pairings of notable reads from some of this year's literary luminaries, along with a liquid refreshment to enjoy while celebrating your feast of words.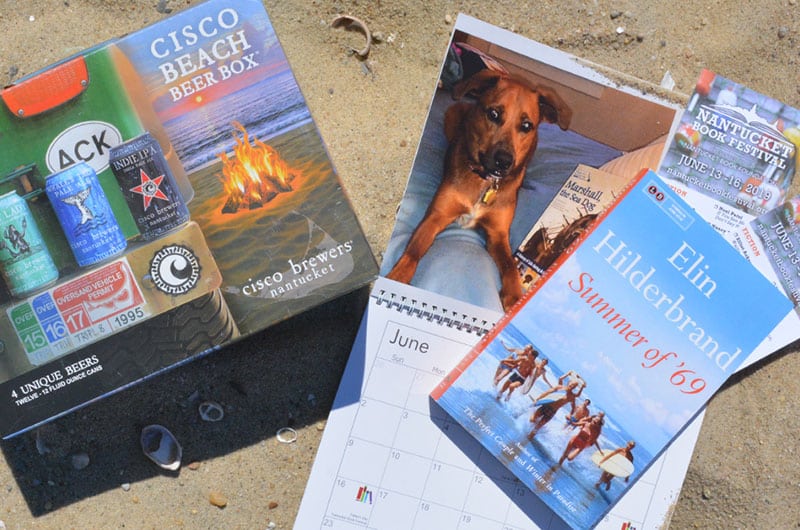 THE QUEEN OF SUMMER BEACH READS
Local resident Elin Hilderbrand is all about community. As you turn the pages of any of her books, you feel as though you are on Nantucket and part of the summer social scene. Summer of '69 is her first historical novel and details the lives of four siblings who typically summer on Nantucket yet are derailed due to the conflicts of the era in which it is based. Politics aside, this will surely be a page-turner as you read the family secrets and issues that unfold.
Celebrating the release of this locally based saga should be toasted with none other than a rosé wine from our island's winery. Nantucket Vineyard Rosé is a beautiful wine made in the style of Provence, a blend of Grenache, Syrah, and Mourvedre. The wine is grown and made in Oregon as collaboration between the team at Nantucket Vineyard and Barrel 42 in Southern Oregon. This mouthwatering rosé will take you from beach to patio and back again and hopefully will last as long as your novel.
Join Elin and enjoy this wine at the Cisco Send-Off on Sunday, June 16. No tickets are required for this event; cash bar.
DO YOU BELIEVE?
If you have ever had to hold onto your humanity in the midst of crisis in your life, then you need to read Rebecca Makkai's The Great Believers. This book intertwines stories that take you through the heartbreak of the AIDS crisis in the modern world through its outbreak and legacy, along with the characters fight to find goodness in spite of this epidemic.
In celebration of Pride month, this book is most apropos served with Pride Mountain Vineyards Merlot. This gorgeous, rich, mouth-filling wine offers expressive aromas of blueberry and plum. The finish is long, velvety and full of rich, satisfying tannin. This layered wine is perfect with the layers of the stories found in this book.
Rebecca Makkai and Tim Ehrenberg will be having a conversation about her book at the Methodist Church on Saturday, June 15 at noon (free event).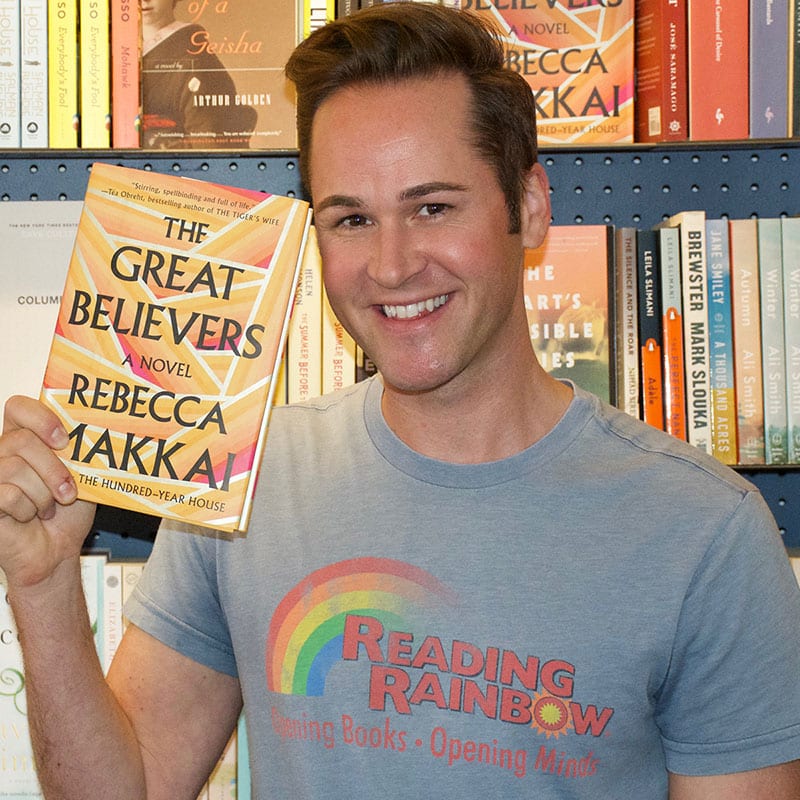 MYSTERIOUS COWBOY
Author Craig Johnson has written a series of fictional mystery novels about Sheriff Walt Longmire based in Wyoming. His books have become the basis for Longmire, the hit Netflix original drama. Rich with landscape, characters, and history of the West, you will enjoy the exciting action and hard lessons learned when the stakes are high in each of these novels.
A good cowboy-based read would not be complete without a snifter of Balcones Single Malt Texas Whisky. This classic edition is the first of a handful of spirits made by this producer to create something original and authentic in the heart of Waco, Texas. Emphasizing grain to glass by using Texas grown malted barley, this hard to find spirit will have you hailing "yippee-ki-yay" with every sip and turn of the page with this pairing. Meet Craig Johnson at the Methodist Church on Friday, June 14 at 11 am.
THERE IS HOPE
The waters of Nantucket give us more than fresh fish to eat, but are we destroying the ecosystem that provides so much? Sylvia Earle, legendary oceanographer and deep-sea explorer, chronicles in her book Blue Hope how the ocean's ecosystems are being destroyed by climate change, overfishing, and pollution. Amazing photography combine with inspirational insights in this tribute to Mother Ocean.
A wine to sip while enjoying this book about the sea is Robert-Denogent Macon Villages "Les Sardines." Made from 100% Chardonnay, this wine hails from the Mâconnais region of southern Burgundy in France. The forty-year old grapes are grown on limestone soil and have been a work of many generations. As stewards of the land, this wine is made with minimal intervention and aged two winters on oak before release. It offers a tremendous value, with wonderful richness on the palate and impressive complexity.
Enjoy a conversation with Sylvia Earle and Michael Schulder, of the Wavemaker podcast, at the Methodist Church on Saturday, June 15 at 3pm
With glass in one hand and book in the other, we raise a toast to the authors and winemakers who create the stories that we allow into our lives and hope to share with others along the way. Cheers!