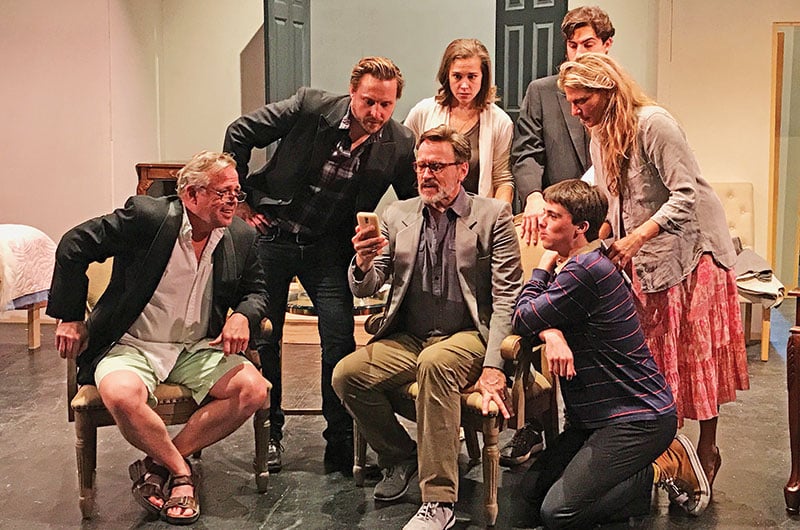 Called by theatre critics "sidesplittingly funny," and "deeply felt and honestly moving," It's Only a Play has just opened on Theatre Workshop of Nantucket's Bennett Hall stage.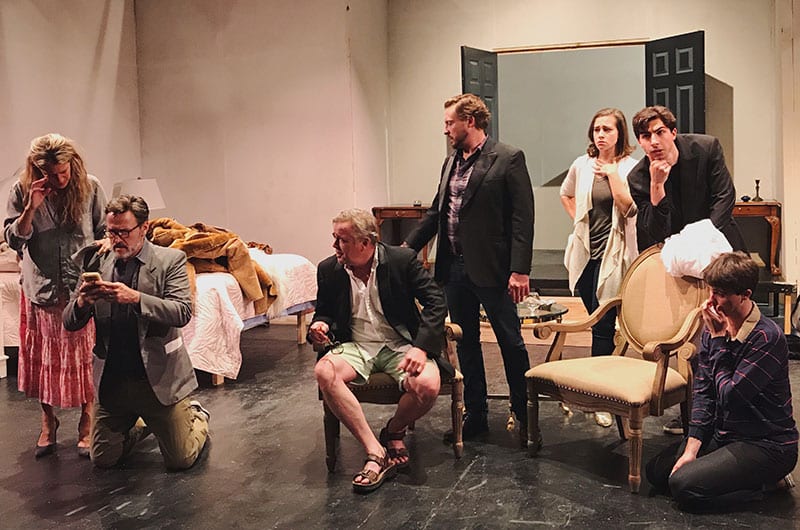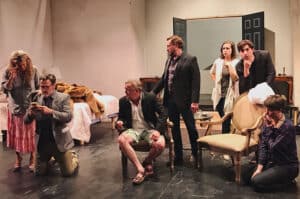 The plot is simple: It's the opening night of The Golden Egg on Broadway, and the wealthy producer Julia Budder is throwing a lavish party in her lavish Manhattan townhouse. Downstairs the celebrities are pouring in, but the real action is upstairs in the bedroom, where the excitable playwright; the possibly unstable wunderkind director; the pi l l -popping leading lady; and the playwright's best friend (for whom the play was written but who passed up this production for a tv series) are awaiting the reviews with a drama critic who's panned the playwright in the past and a new-in-town aspiring singer. It's prime recipe for the narcissism, ambition, childishness, and just plain irrationality that infuse the theatre—and for comedy.
Performances are at 6 pm June 7, 9, 12-16, 26-28, 30, and July 5-7 with 3 pm matinees on Sunday, June 10, 17, and July 1. Tickets to It's Only a Play are available at theatreworkshop.com and the TWN Box Office: 508-228-4305.