The Nantucket Lightship Basket Museum's annual Yard Sale will be held on Saturday, November 22 from 10:00 am to 3:00 pm and Sunday, November 23 from 11:00 am to 2:00 pm at Bartlett's Farm, 33 Bartlett Farm Road.
The Annual Yard Sale is like no other yard sale on Nantucket. It is a shopping extravaganza that takes reuse and recycling to the ultimate level. For an entire year before the event, the museum collects merchandise from island estates, Nantucket retail stores and relocation projects. Beginning mid- November, over fifty volunteers work to sort, price and arrange the thousands of items that include: furniture, rugs, house wares, lamps, china, glasses, linens, art work, holiday decorations, clothing, books and children's toys. There are also interesting food baskets for holiday gifts and a table of baked goods.
"The Yard Sale is a wonderful way to engage the community to reuse and recycle and to help benefit the Lightship Basket Museum. It really is a shopper's paradise with something for everyone. We are particularly excited to partner with Bartlett's Farm for this event. It gives people coming to the sale, many more shopping options and the venue is very accessible with ample parking" said Maryann Wasik Executive Director. For those who cannot wait until 10 am on Saturday for the doors to open, early bird admission starts Saturday at 9:00 am for an entrance fee of $10.
For more information contact Maryann Wasik visit nantucketlightshipbasketmuseum.org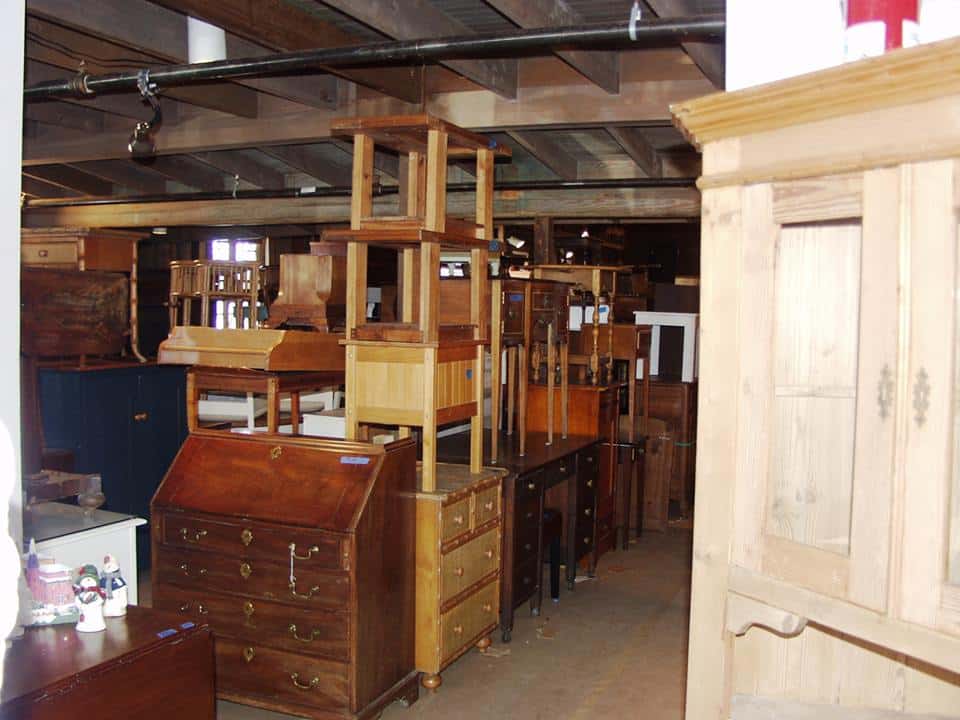 The Nantucket Lightship Basket Museum is a 501(c) 3 non-profit organization whose mission is to promote the awareness and appreciation of lightship baskets and their makers, by educating and engaging the public about the complexity of this art form unique to Nantucket, and placing it within a broader context of related crafts. The Museum is dedicated to preserving Nantucket's rich history of basket making by exhibiting historic and contemporary baskets, providing a permanent home for lightship baskets, supporting scholarship of this art form, and encouraging and mentoring new generations of lightship basket makers.