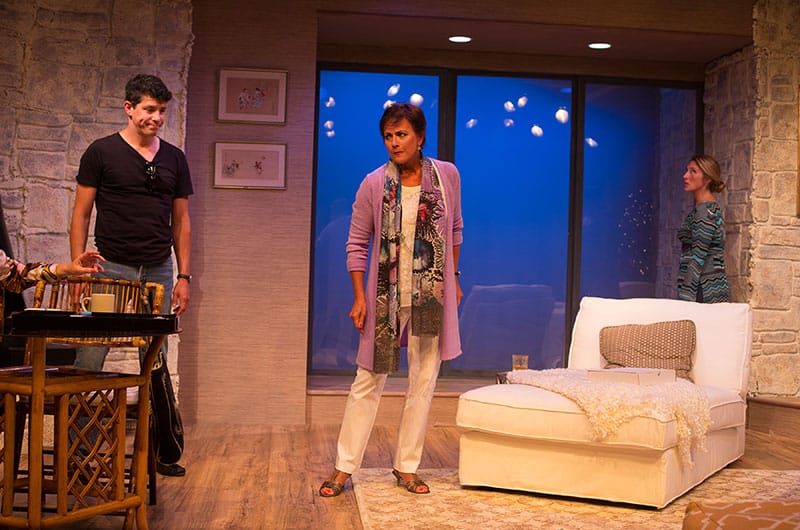 In the riveting drama, Secrets Laid Bare, by award-winning playwright Jon Robin Baitz, Brooke Wyeth returns home to Palm Springs after a six-year absence to celebrate Christmas with her parents, her brother, and her aunt. Announcing that she is about to publish a memoir dredging up a pivotal and tragic event in the family's history, Brooke draws a line in the sand and dares them to cross it.
The New York Times said the play was "Built with gleaming dialogue, tantalizing hints of a dangerous mystery…" TWN's production starring Colleen Zenk, Katie Croyle, Davy Raphaely, and Nantucket's own Kate Splaine and John Devaney is razor sharp and will keep you on the edge of your seat.
Theatre Workshop of Nantucket's production of Other Desert Cities is running now until September 19 in TWN's Centre Stage, 2 Centre Street. For tickets, call the box office at 508-228-4305 or visit theatreworkshop.com.