Early morning on Nantucket offers special pleasures: the charm of Main Street without cars, a walk along the wharves while it's quiet enough to hear the water lapping against the yachts, coffee and croissant at Brant Point Lighthouse while the sun rises over the Harbor, beachcombing along Sconset Beach before all the sand dollars wash back out with the tide, a bike ride without dodging traffic. After you enjoy early morning on Nantucket, you can go out for breakfast. Here are a few of our favorites – most of them offer takeout, so you can take your breakfast with you on an island exploration.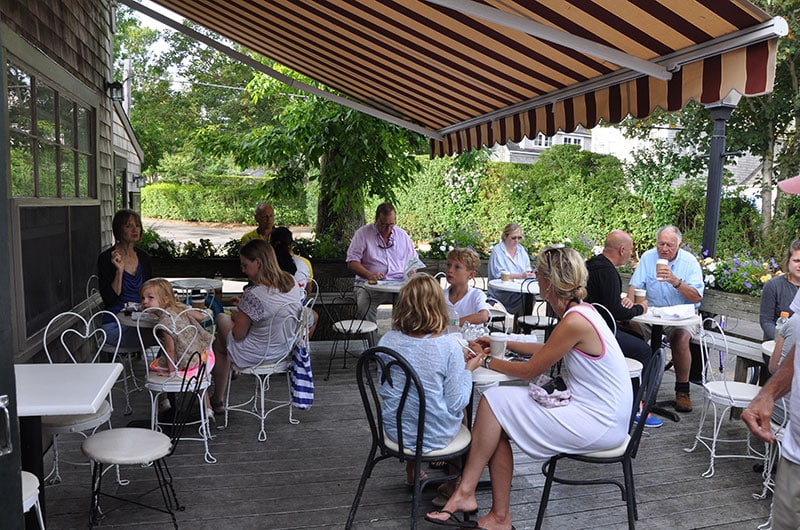 You can drive, bike, or take The Wave shuttle the 7.5 miles to Siasconset, a quiet village on the southeastern curve of the island, where you'll find a beautiful streets, historic homes, another pristine island beach, the amazing Cliff Walk, and Claudette's for breakfast. We love stopping by to enjoy an iced coffee and a cinnamon twist on their shady patio, but the best option is to breakfast on one of their freshly made sandwiches with crisp fresh veggies and a secret sauce that are served all day (not just at lunchtime). Try their Seafood Salad Sandwich or their Turkey Salad. They even have gluten-free bread. Time it right, and after breakfast, you can take the Glorious Sconset Walking Tour that departs at 10:45am from the Sconset Rotary bulletin board.
Claudette's, Post Office Square, Sconset, 508-257-6622
Open daily 8 am to 3 pm, Breakfast from 8 to 11 am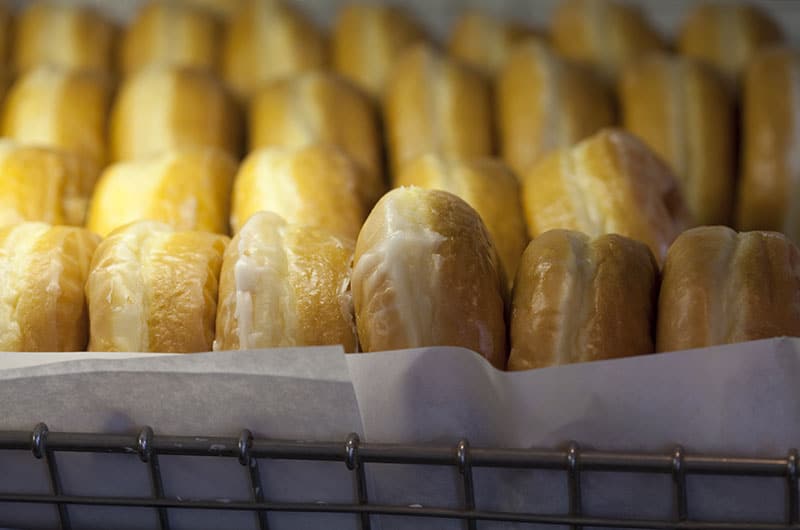 For more than 35 years, Nantucket Bake Shop has been baking superb hearth breads, including the original recipe Nantucket Portuguese Bread. Head over when they open at 6:30 am, and your bread will still be warm! Their freshly baked scones, croissants, and muffins pair deliciously with their freshly brewed coffee. Like a little something sweet for breakfast? Owner Jay Detmer is up all night making dozens of donuts — you've got to try their Boston Cream! Need breakfast for a group? Then it's Magee Detmer's Fruit Tart you want to bring home.
Nantucket Bake Shop, 17-1/2 Old South Road, 508-228-2797,
Open Mon-Sat. from 6:30 am • NantucketBakeShop.com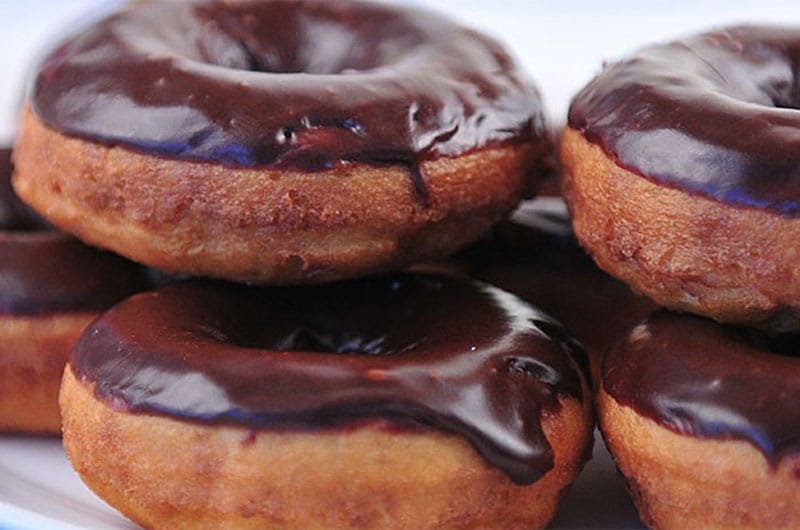 Another island classic known for its donuts and for hearty breakfasts served up with a helping of local gossip is The Downyflake. In addition to their namesake donuts (plain, sugar, and chocolate frosted), they're locally famous for their Scotch Irish cake (spiced oatmeal cake with scrumptious caramelized icing). You can make a quick stop at their takout counter or take a seat in their dining room for just about any breakfast dish you desire. Their Sweet Bread French Toast and Breakfast Quesadilla are real treats.

The Downyflake, 18 Sparks Ave. 508-228-4533 • thedownyflake.com
Serving breakfast daily from 6 am-2 pm (6 am to 1pm on Sunday)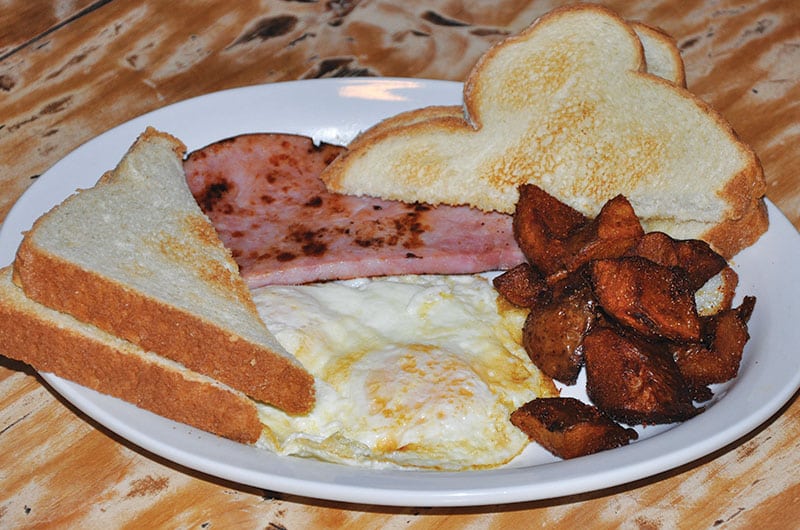 There's a reason besides travel to head over to the Nantucket Municipal Airport—Crosswinds. This restaurant at the airport is perfect for early risers since it opens every morning at 5:30 am. At Crosswinds you'll find the Meat Lover's Omelette filled with ham, bacon, sausage, spicy linguica, and corned beef hash. Vanilla French Toast with thick cut bread is another winner. In addition to sitdown and counter service, they have a takeout counter where you can order "on-thefly" breakfasts like a One Hander or Breakfast Burrito.
Crosswinds Restaurant & Bar, Nantucket Airport, 508-228-6005
Breakfast daily from 5:30 am to 2 pm • crosswindsnantucket.com
Bartlett's Farm is known for its freshly harvested produce and this time of year for its superb tomatoes. But what you may not know is that their Bartlett's Farm Market has a culinary staff who prepare fresh morning treats including freshly baked muffins and scones, croissants, and daily treats. Stop by between 8 and 11 am and you can build your own breakfast sandwich with your choice of bread, cheese, and toppings. All the farm-fresh goodies are available for takeout or you can take a seat at one of their outdoor picnic tables and enjoy your breakfast surrounded by fresh flowers.
Bartlett's Farm, 33 Bartlett Farm Road, 508-228-9403
Breakfast items daily from 8-11 am (while they last) • bartlettsfarm.com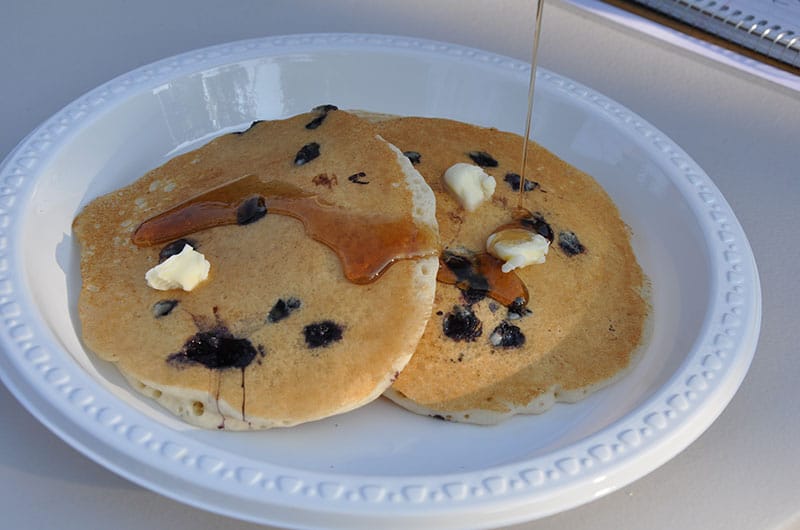 Looking for a place in town for a quick, delicious, and affordable breakfast? At Easy Street Cantina, you can break your fast for less than $7 with a freshly made Breakfast Burritos or a Grand Slamwich stuffed with bacon, sausage, ham, egg, and cheese on a maple-grilled bun. Every Saturday and Sunday from 8 to 11 am, the Cantina serves up made-to-order omelets with a variety of fillings at their Omelet Bar. Each custom omelet is served with home fries and fruit for just $10.95. Here you can feast inside, outside on their patio, or take it all to the beach! If Children's Beach is your destination (a very good choice if you have little ones who need to run off some early AM energy), then break your fast at Easy Street's sister eatery: the Children's Café. You can watch your kids chase each other on the grassy lawn or play on the playground while you sip your coffee and tuck into an omelet or blueberry pancakes. It's a win-win!
Easy Street Cantina, 2 Broad Street, 508-228-5418
Open daily from 6 am to 2 am • easystreetcantina.com
Children's Cafe at Children's Beach, 508-228-2284, Open daily from 8 am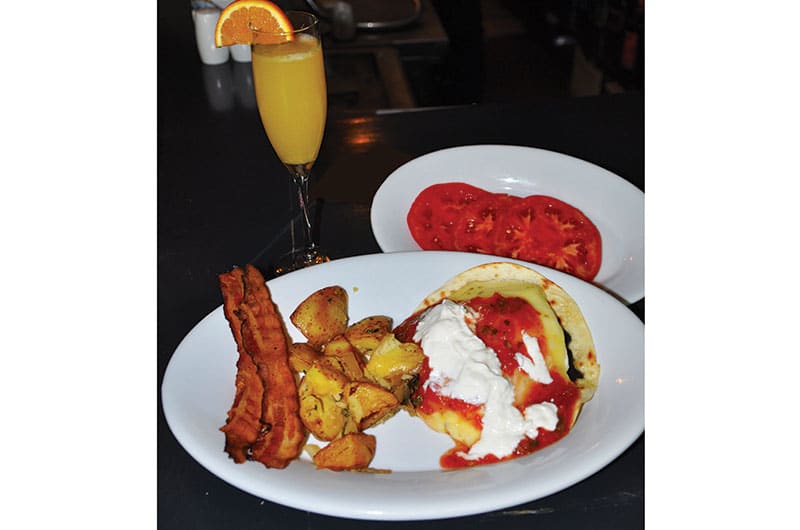 There's a reason that the full name of Arno's is Arno's Breakfast and Seafood Restaurant—they're known for bountiful breakfasts. In addition to the classics, they serve 8 styles of omelettes, 5 versions of Eggs Benedict, Huevos Rancheros, and more. The Huevos Rancheros come highly recommended. The eggs are tucked into a soft corn tortilla with black beans, topped with plenty of melted Jack, cool sour cream, and spicy salsa. Coffee at Arno's is hot and freshly brewed (using organically grown beans) at a strength that will please any who love their morning joe. If you'd prefer a spirited beverage, the bar at Arno's makes a mean Bloody Mary, delicious and spiced to wake you up.

Arno's Breakfast & Seafood Restaurant, 41 Main Street, 508-228-7001
Serving breakfast from 9 am to 3 pm • arnosnantucket.com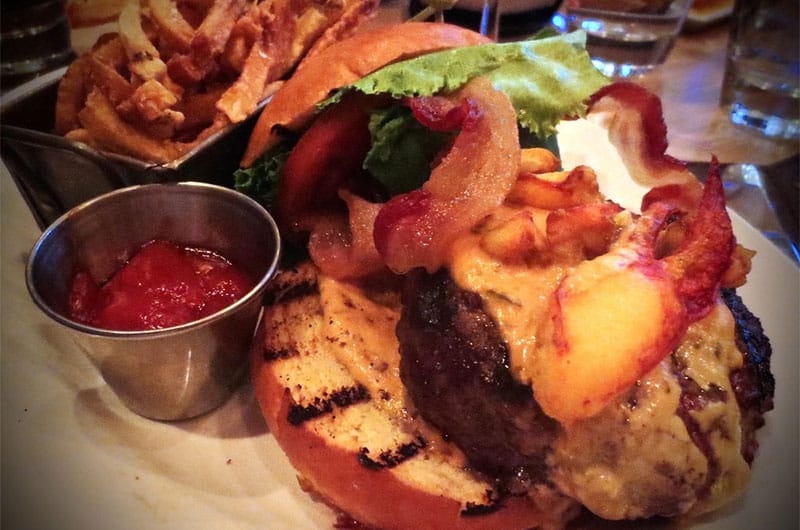 Cross Main Street and you'll find Met on Main, where you can get brunch every day. Served indoors and on their outdoor patio, the brunch menu includes a Meze Plate, Crispy Coconut Calamari, Avocado Toast, hand-cut fruit & yogurt, salads, soups, and more than a dozen brunch entrees! We recommend the Truffled Croque Madame and the Saltie Girl Wagyu Burger with fried lobster, special sauce, BLT, and fries.
Met on Main, 38 Main Street, 508-325-5111
Serving brunch daily from 8 am to 3 pm • metonmain.com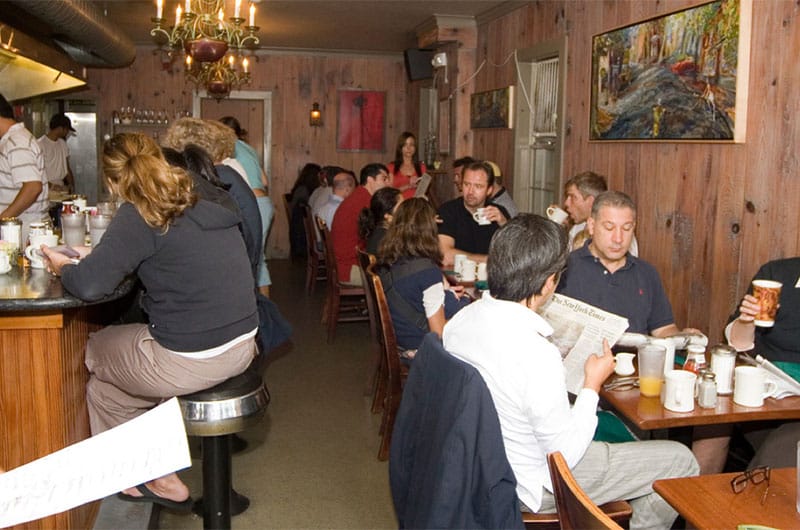 Round the corner at the top of Main, stroll down a block on Centre, and turn onto India Street to find Black-Eyed Susan's. This intimate in-town café opens early for breakfast. From 7 am to 1 pm daily, you can watch them in their open kitchen while they rustle up some very tasty egg scrambles— we love their spicy Thai Scramble—superb corned beef hash, sourdough french toast, and their famous Pennsylvania Dutch Cakes with Jarlsberg cheese. On busy mornings, there can be a line, but it's well worth the wait.

Black-Eyed Susans, 10 India Street, 508-325-0308
Serving breakfast from 7 am to 1 pm • black-eyedsusans.com
Back to Centre Street to Centre Street Bistro, a quaint downtown nook where you can relax and enjoy a leisurely weekend breakfast. On Saturday and Sunday mornings all year long, you can tuck into some of the island's classiest breakfast food. The Scrambled Egg Breakfast, served with sliced tomatoes and herb goat cheese toast drizzled with basil infused oil is delicious, but if they are offering Eggs Benedict as the morning special, don't hesitate to order it—they make some of the best benedict on the island!

Centre Street Bistro, 29 Centre Street, 508-228-8470
Weekend breakfast 8 am to 1 pm • nantucketbistro.com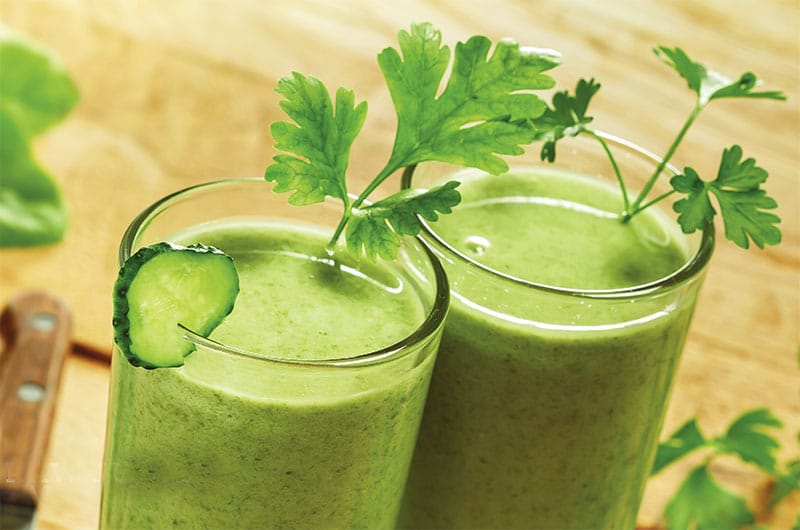 Just a few steps past the Centre Street Bistro patio, is Nantucket's newest takeout spot: Lemon Press. Devoted to healthy foods and with a passion for green practices, they specialize in cold pressed juices, smoothies, tonics, raw bowls, salads, and open faced sandwiches. Try their savory Loaded Quinoa Bowl with cucumber, tomato, red onion, feta, and mint dressed with olive oil, red wine vinegar, and lemon. Or indulge in a Nutty Bowl, with acai, peanut butter, banana, almond milk, granola, strawberries, & local honey… YUM!
Lemon Press , 29 Centre Street, 508-228-3800
Open daily from 7 am • lemonpressnantucket.com
Lemon press is located where The Bean, Nantucket's original coffeehouse first opened. This spring, The Bean moved around the corner to spacious new digs at 4 India Street. Now, in addition to their freshly roasted coffees—hot and iced—you can order a bagel plain or with smoked salmon & cream cheese, pastries, a yogurt parfait, croissants, muffins, and an egg and cheese sandwich (plain, with sausage, or with bacon). They also offer a variety of hearty salads and sandwiches. You can enjoy your breakfast at a cafe table while you check your email, or sit on a bench in the pocket park just outside. And now you can order online at thebeantakeout.com with pickup orders ready in just 15 minutes!
The Bean, 4 India Street, 508-228-6215
Open from 6 am daily, nantucketcoffee.com and thebeantakeout.com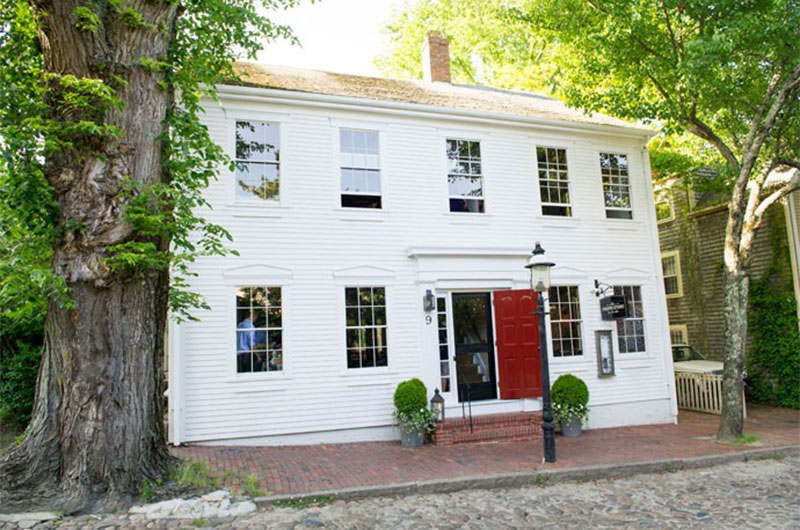 Across the street from The Bean, at 9 India Street is The Proprietors bar & table, one of our choices when we go out for a very special Sunday Brunch. Well-known for their superb dinners that feature an adventurous menu of sharable plates and imaginative dishes "hot off the plancha," Sunday brunch continues the adventure with a changing menu that could include Costa Rican Cinnamon Doughnut Holes, Tico Tuna Credo, Lobster Nachos, and their Stupendous Egg Dish of the Week.

Proprietors bar & table, 9 India Street, 508-228-7477
Sunday brunch served 11 am to 2 pm, proprietorsnantucket.com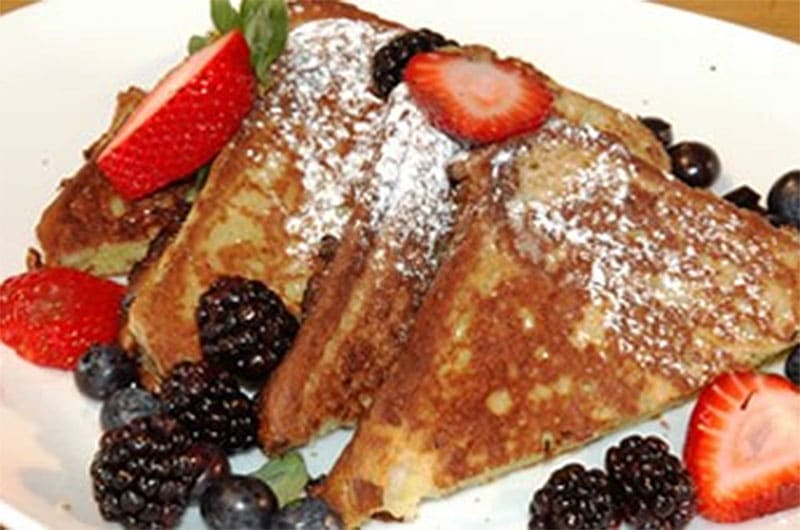 Another spot to savor a leisurely summer Sunday Brunch is on the patio at Breeze Bar and Café, where they also serve breakfast daily. Breakfast dishes we recommend are their Breakfast Croissant with bacon, egg, and cheese and their Corned Beef Hash Flatbread. If you dine there for Sunday brunch, you'll want to order their Eggs Benedict with Lobster or the Gluten-Free Banana Pancakes with strawberry-maple compote. Guitarist Andy Bullington entertains with live music during Sunday brunch.
The Breeze Bar & Café in the Nantucket Hotel, 77 Easton Street
Breakfast daily from 7:30 to 10 am
Sunday Brunch 11 am to 2pm, 508-228-4730, thenantuckethotel.com