~ by Sarah Morneau ~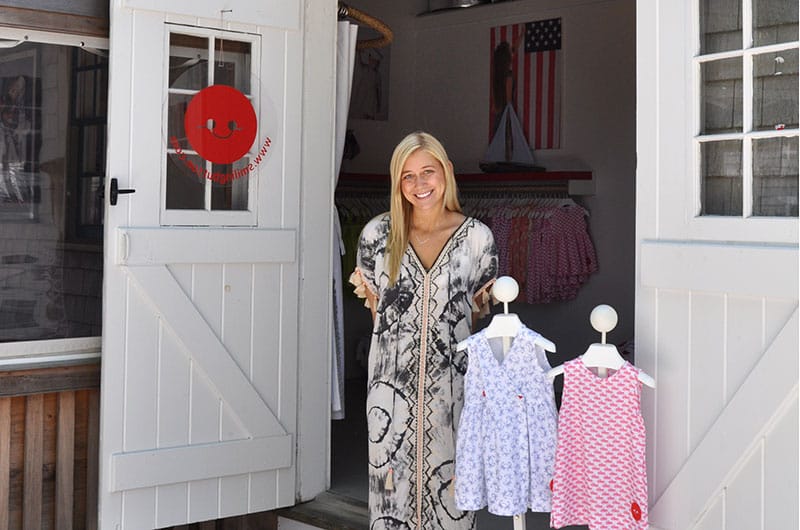 Take a stroll down Old South Wharf and iridescent bubbles float by you while pinwheels spinning lazily in the breeze catch your eye. You are intrigued, so you make your way down to the end of the shell lined path to where the bubbles are coming from and discover Nantucket's newest children's clothing shop, Smiling Button. Geared towards little girls, Smiling Button offers play dresses in a variety of classic styles that are versatile and easy to wear.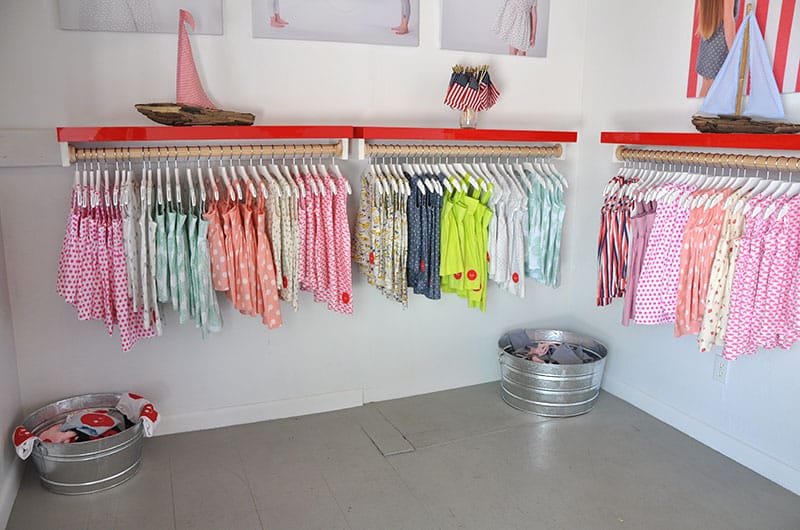 Caroline Leed, a young entrepreneur, is the driving force behind the brand. While attending Rollins College she worked with various children's companies and philanthropies which, along with her love of fashion, inspired her to develop Smiling Button. She launched the brand with an online shop and began making appearances at trunk show events. When the opportunity to open a shop on Nantucket presented itself she jumped at the chance. "It was impossible to say no. If anyplace was devoted to chic playtime with a distinctly American spirit, it was this island," says Leed.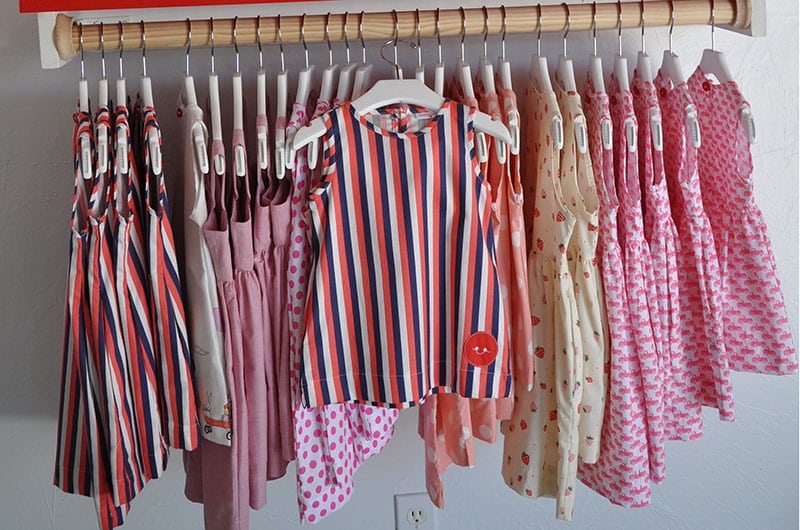 The dresses come in five classic styles: a tunic, a pinafore, a cap sleeve, a double button, and an empire waist party dress. The bold and fun prints change seasonally and for summer she is featuring patriotic stripes, beachy critters, and retro-inspired island prints. The dresses are all 100% cotton and made in the USA. They are designed for play and therefore easy to care for. Sizing goes up to age five, but she expects to increase that to include older girls soon.
Smiling Button is located at 15 Old South Wharf and is open daily in season. There is even hopscotch painted on the floor and a bubble machine to keep the kids busy while mom shops! You can also find the collection online at smilingbutton.com.