by Abigail Terres
This weekend nationally- and internationally-acclaimed authors and hundreds of readers will gather on Nantucket to share their love of books, their enthusiasm for writing, and their insights on the written word during the fourth annual Nantucket Book Festival.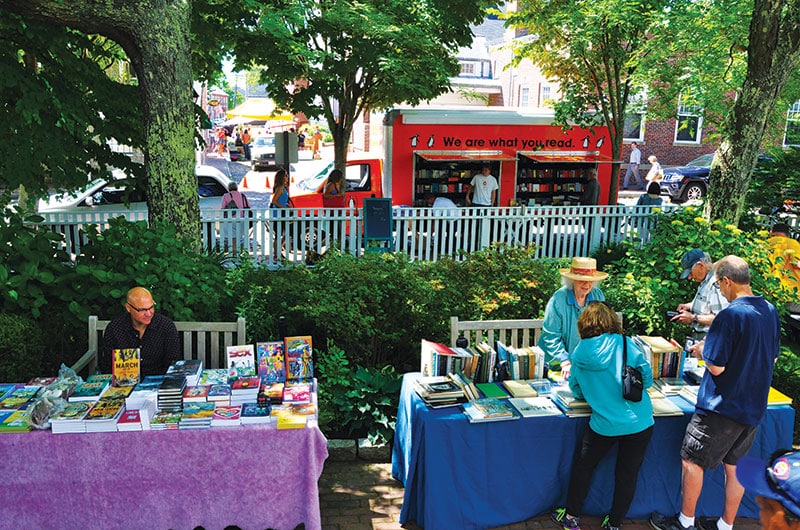 More than 70 published writers participating in the three-day event will give talks, sign books, and discuss their work with readers and other authors, often in fun and conversational gatherings designed to foster personal relationships. Invited authors, chosen by the Book Festival committee, represent a diverse range of genres and styles: novels, memoirs, poetry, children's books, young adult fiction, history, cookbooks, and more. As the community comes together to celebrate authors and their books, it is apparent that this festival is just as much about the readers as it is the authors.
Co-founders Megan Blair-Valero, Wendy Hudson (island bookstore owner), and Mary Haft, describe themselves as "the trio of founding individuals who got this thing up and running." The festival was officially established in June 2011 after the three attended The Nantucket Project. The goal of The Nantucket Project is "to bring together a select group of eminent and accomplished visionaries, thinkers, innovators, and performers; to invite them to share what's foremost on their considerable minds and to see what happens." After leaving the Project, the women felt encouraged and inspired with the confidence they needed to start the Nantucket Book Festival. "I never thought we could pull it off, especially alone in the store, but the Nantucket Project the first year got me in touch with a huge sense of optimism that anything is possible – just make it happen, build it and bring people together," Hudson explained.
With additional volunteer help from Sarah Anderson, Marsha Egan, and Dick Burns, the festival began to take shape. "Utilizing the worlds we knew, combining our impetus and our passion for books, our ideas turned into a the belief that we could create something meaningful for this community" says Haft. One side of the story Hudson mentions regarding two of the main reasons why she started the festival was "seeing the tourism impact of the festivals (comedy, wine film, etc)—they're great, they really work, and they put Nantucket on the map!" The other side was that there is "such a rich literary tradition in life between the people on this island and the network of people in publishing or are authors themselves, and I felt they needed to be spotlighted." Co-founder Mary Haft commends Hudson saying, "The Nantucket Project kick started and galvanized us into real action, but it really does begin with Wendy. Wendy is the guiding light and impetus behind the entire idea."
The next step was to act on their ideas. Funding and organization were two major aspects if they wanted this event to succeed. As Mary stated, "funding is critical as well as organization, but with such a talented and passionate group of team members it was only after few short months spanning from January to June that the Book Festival was created and has been evolving ever since." A generous benefactor who showed great support was Wendy Schmidt, "she is amazing with getting behind peoples ideas early and giving seed money that can really kick start something much faster" says Hudson. "Wendy Schmidt has been our guiding light and guardian angel, from the very beginning," Haft added. Other supporters include, Heather Reisman, of Indigo Books (Canada), Jennifer Diamond, Nancy Seaman, Alan Schwartz, Katherine and David Bradley (ATLANTIC Media), Elizabeth and Michael Galvin as well as Carla and Jack McDonald.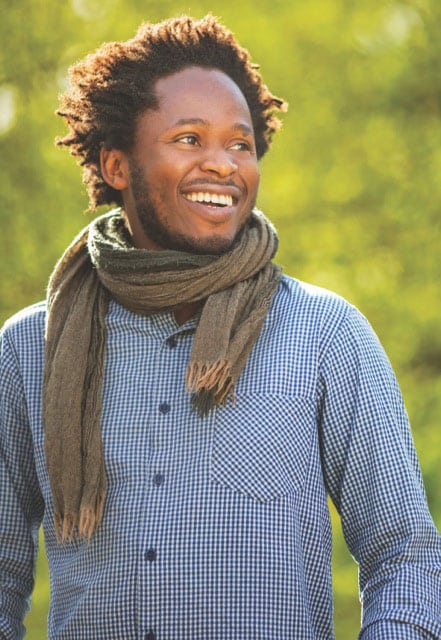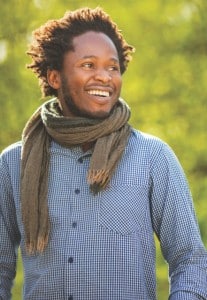 When it came time to select authors for the first Book Festival, Wendy invited her high school English teacher, a published author, "honoring my teacher was a really great way to start it." Since then, there has been a team of founders who choose the roster of authors. "We all have ideas and connections, it is a natural outreach," says Haft, "we all get together and bat around ideas and then it shakes out. After that we try and reach out after the formulating ideas—with my work from PEN/Faulkner I established connections: Ishmael Beah, in particular, was our PEN/Faulkner Writer this past fall. "We tend to feature authors from off-island," says Hudson, "we really try to get the nationally published authors and have the local authors' tent so it is a balance—different authors love to meet and talk, creating a lot of crossover from local and national writers." Mary includes that PEN/Faulkner was a nice point of entry because of the connections and that, "the team effort needs to be stressed and focused upon, most of them do it on a volunteer basis because they have such a passion and belief in it."
Readers attending the Book Festival have many opportunities to engage with authors to learn about the story, behind the story. Blair-Valero describes the festival events by saying, "every writer has different motivation for writing; the goal of the Book Festival is to reengage readers with the written words and e-books, considering the high level of social media and screen time that people surround themselves with in today's society." Through lectures, discussions, and gatherings at the Book Festival, readers and writers are able to reconnect with literature on a deeply personal level; a mission of the founders that enables people to distance themselves just a little bit further from today's digital age. Marsha Egan and Annye Camara, co-chairs of this year's Book Festival voiced that, "when you hear the author's insight about what brought them to put the words on the page, it is motivating." After each talk, festivalgoers can mingle with other readers and chat with the speaker.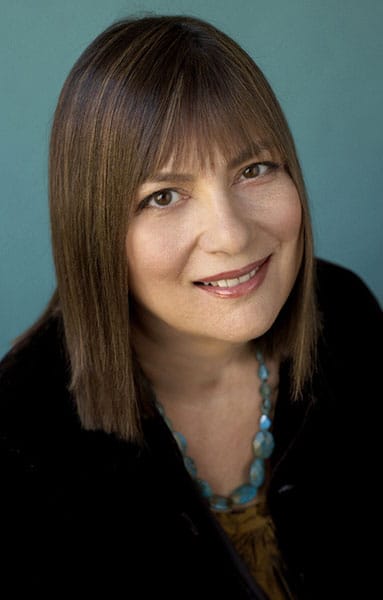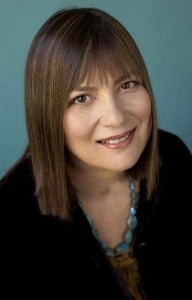 Most of the Book Festival events are free (though some do have space limitations). A few of the events do require tickets, including Breakfast with the Boston Girl, Anita Diamant at the Atheneum, Sirens of the Sea: Lunch with Elin Hilderbrand & Jane Green in the Nantucket Yacht Club, Best Friends Dish: Jodi Picoult and Alice Hoffman Serve It Up in the Dreamland Theatre, Chat with Nat Philbrick: Whales and Tales of Nantucket in the Whaling Museum, and a cooking demonstration in a private island home with cookbook author Sarah Leah Chase, all of which sold out quickly.
Once the daytime events have come to a close, festivalgoers are encouraged to gather with the featured authors in a relaxed, less formal setting. Blair-Valero said that instead of taking a picture with or getting an autograph from the presenting authors, she would prefer to sit down with them and have a beer! Saturday evening at 10 pm, festivalgoers will have just such an opportunity at the popular "Authors and Bars" event, held this year at The Proprietors bar & table at 9 India Street.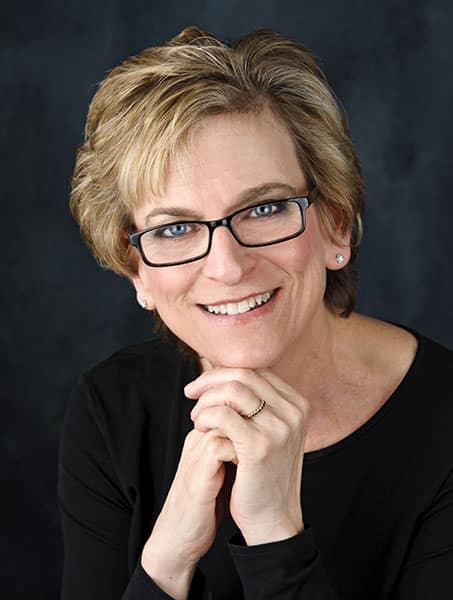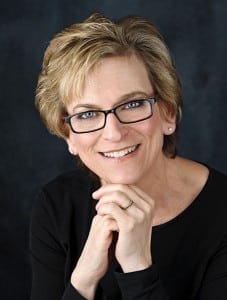 Four years after the first successful Nantucket Book Festival, the event is still going strong and evolving. "The allure of Nantucket really encourages people to come to Nantucket for a beautiful weekend get away," commented Blair-Valero. Authors who attend rave about the festival, convincing other authors to become involved. Not only do the authors get to promote their books, but they can also meet fans who loved reading them as much as they enjoyed writing them. There are more than thirty chances in just three days to hear and chat with authors.
All in attendance at the book festival wonder where such a great event can go from here. The producers of the book festival would like to see depth and growth within the festival with regards to young adults availability to literature.   In recent years they have brought the PEN/Faulkner Writers in Schools program to Nantucket.  Mary Haft, a Vice President of PEN/Faulkner: "We took a leap in bringing this program here, and in the process, have reaffirmed the critical importance of reaching children with the power of the written and spoken word. This past April, writer Jacqueline Woodson reached over 1,000 of our island students."
In addition to the PEN/Faulkner program, the NBF YOUNG WRITER AWARD was constructed much like the PEN/Faulkner Award for Fiction, with one winner and four finalists. These students will be announced and acknowledged at Opening Night of the Festival. The winning essays, as well as all essays that were submitted will be published online via a link on the Nantucket Book Festival website. The festival, as well as the Young Writer Award and the PEN/Faulkner Program, requires funding, structure, and staff to support this growing enterprise. As Mary Haft comments, "It demonstrates, however, how very invested we are in our commitment to our island's young people."
All of the pleasure and passion that goes into the planning and execution of the Book Festival is the reason book lovers keep coming year after year. Helping to reignite a love of books and seeing readers connect with authors is what keeps the organizers enthusiastic year after year. "This dedicated team of incredibly talented people all pull our own oar and have our own prism of perspectives which makes this book festival possible" says Mary Haft. What Nantucket does best is celebrate our heritage and history, as anyone will see after attending this festival, it truly honors that.