– by Sarah Morneau –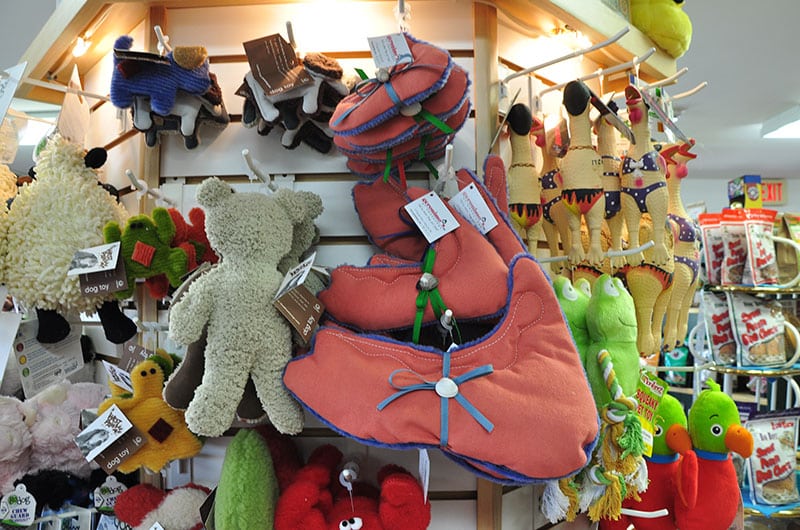 Geronimo's of Nantucket is more than pet food! Jan Jaeger moved to Nantucket from Colorado in 1991 with her family, two cats, and dog Geronimo. She soon discovered that there were no island sources to purchase the products she was used to buying for her animals, so she decided to take matters into her own hands and open a pet supply shop. Twenty-four years later, Geronimo's is the go-to store on Nantucket for all of your pet needs.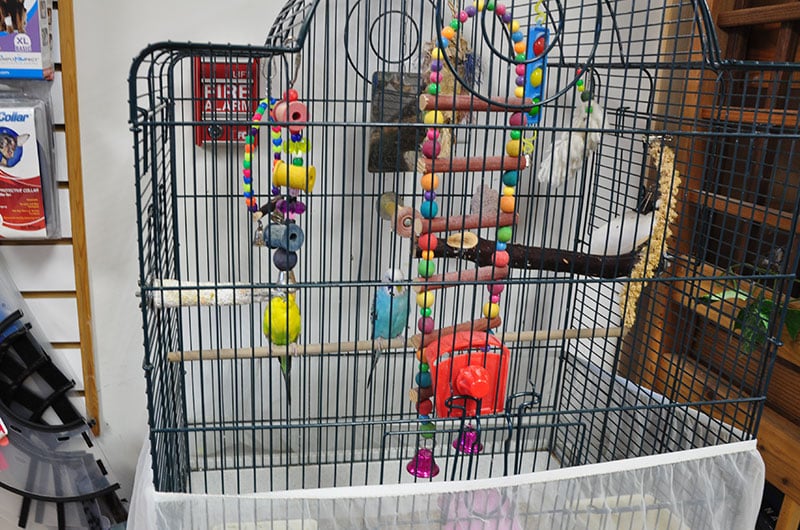 When entering Geronimo's you are usually greeted at the door by a purring cat, the whistle of a bird, or the shake of a bunny tail. The store works cooperatively with Nantucket Safe Harbor for Animals and hosts animals that are up for adoption. Who knows, you may just meet your new best friend while shopping!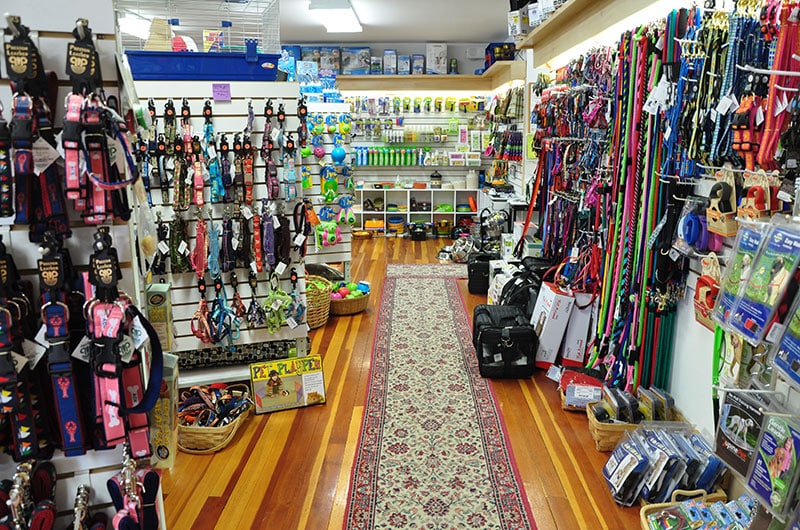 Geronimo's carries a wide selection of practical and every day pet supplies, as well as the latest trends and pet-themed gifts. They even have their own exclusive Geronimo's Nantucket paw print logo collection that includes toys, dog bowl stands, and name tags. A wall of leashes and collars will have your furry friends looking their best, from preppy pinks to nautical numbers in all sizes. Their selection of dog and cat beds come in a variety of patterns and colors, so they're sure to compliment the interior of your home. The selection of toys is amazing, from the simple and classic tennis ball to a build-your-own dog bone bar.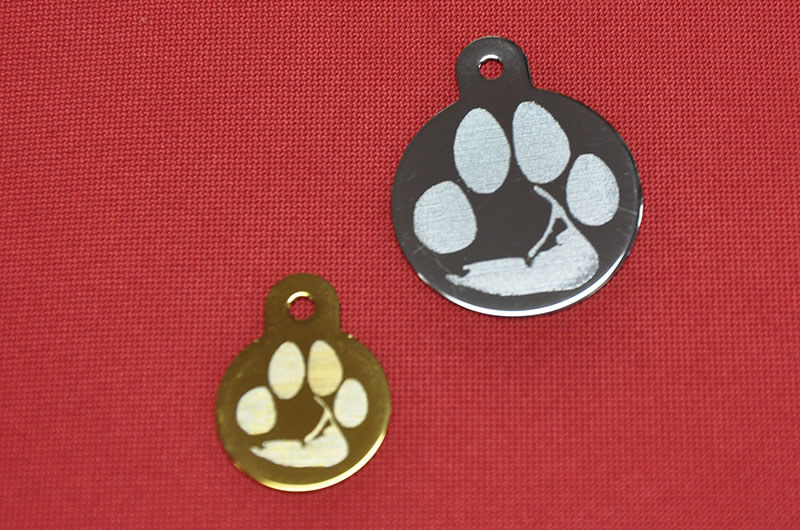 Our 11 year old pug and 8 month old puppy are big fans of Geronimo's and highly recommend their natural treat selection and the elk and deer antler chews. The pug doesn't swim very well, so we brought her into the store and the helpful staff fitted her with a lifejacket for trips out on our boat. The puppy we recently adopted from NSHA is a big puller, so they also helped us find a good harness for her. Each trip ends with a complimentary treat, and they are happy pups!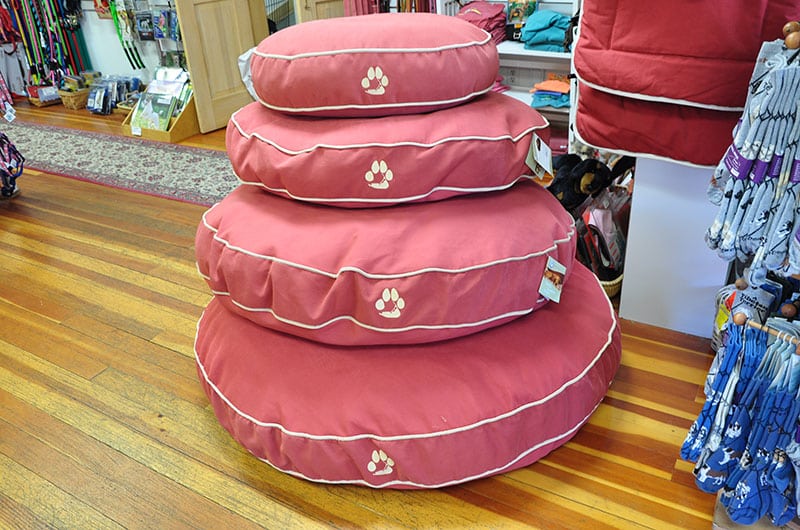 Geronimo's is located mid-island at 119 Pleasant Street and they are open year-round. Also visit their pet boutique, Cold Noses, in the Courtyard at Straight Wharf.