Abigail Fox Designs – Eye on Style
At the end of Straight Wharf, surrounded by sailboats and yachts gliding by and fisherman heading out for the day's catch, is the nautically inspired store of Abigail Fox Designs. It's hard to escape the sea life when you are surrounded by the sparkling harbor, and this store is sure to have everything you need to remind you of Nantucket's salty island life.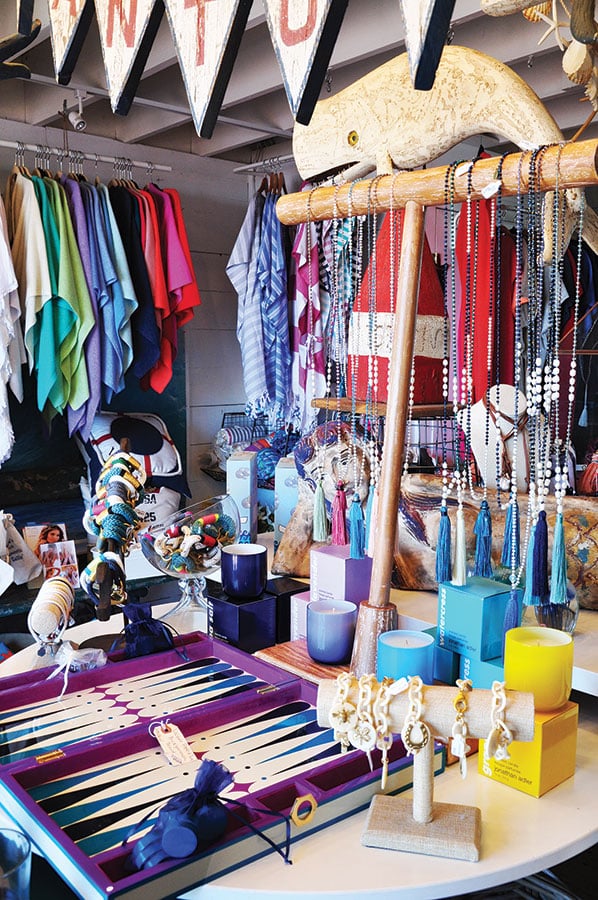 Flanked by bamboo cruiser bikes and mannequins adorning wispy caftans billowing in the breeze, this colorful store is hard to miss. With a good mix of home goods, signs, jewelry, clothing, accessories, and gifts – there is something here for everyone.
The cooler made out of recycled oil drums that looks like a vintage Airstream immediately caught my eye, and would be a unique way to keep the drinks cold at your next party. For those drinks, ditch the red plastic cups and class up your next beach celebration with the unbreakable Govino wine glasses or a set of 10 Nantucket Roadie cups, perfect for your favorite cocktail. While you're at it, grab a mermaid or anchor bottle opener and a Moby Dick bottle stopper. A sailcloth wine gift bag paired with your favorite bottle of vino makes the perfect hostess gift.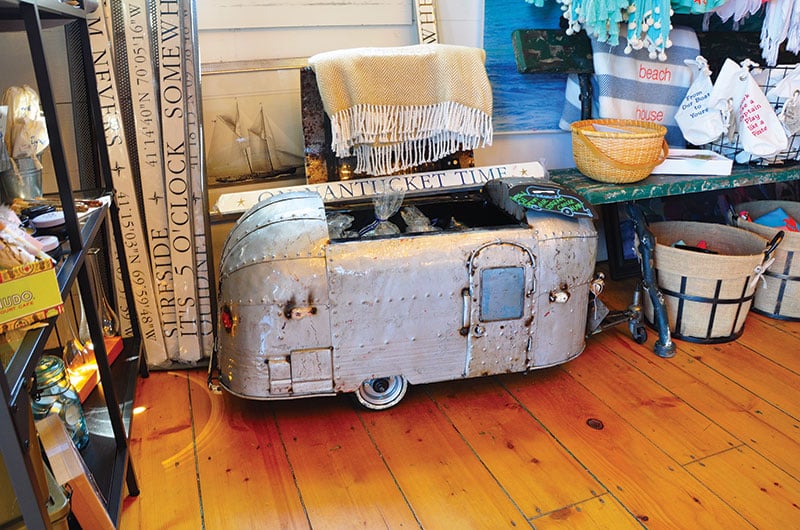 Their cashmere ponchos and colorful scarves will be perfect as the days grow shorter and the weather starts to cool. Accessorize with a "knotical" sailor's knot bracelet and an oversized metallic tote and you are ready for fall!
After a summer full of non-stop house guests, I am ready to grab a cozy Nantucket Beach House throw, light a fragrant R. Nichols candle, and pour some wine into a Govino glass and relax! Abigail Fox Designs is open seasonally at 45 Straight Wharf, across from the Hyline and year-round in Old Greenwich, CT.